Maybe you've gotten out of the car and realized you forgot your phone or wallet - but have you ever forgotten your tax returns?
Uber, the popular ride sharing service, released its lost and found data for 2017 and the crazy items people have left behind might surprise you.
At the top of the list of most unique items forgotten in Ubers are items such as a Burger King visor, divorce papers, a "Star Wars" encyclopedia and gold grills with diamonds. Also on the list are some stranger items like a jetpack, a box full of hair extensions and a flat screen television.
Which leaves many questioning, why and how?
Most unique items forgotten in Ubers:
Burger King visor
Divorce papers
"Star Wars" Encyclopedia
Gold grills with diamonds
Originally signed Jessie James Decker CD
Letter from my boyfriend who is in jail
A 1.3 carat round diamond
2 packets of Dead Sea mud
Bag with a Kevin Durant Jersey + a Mario doll
Rhinestone mask
Detox tea
Tax returns
Long board with rasta colors
Slice of pizza
Marriage certificate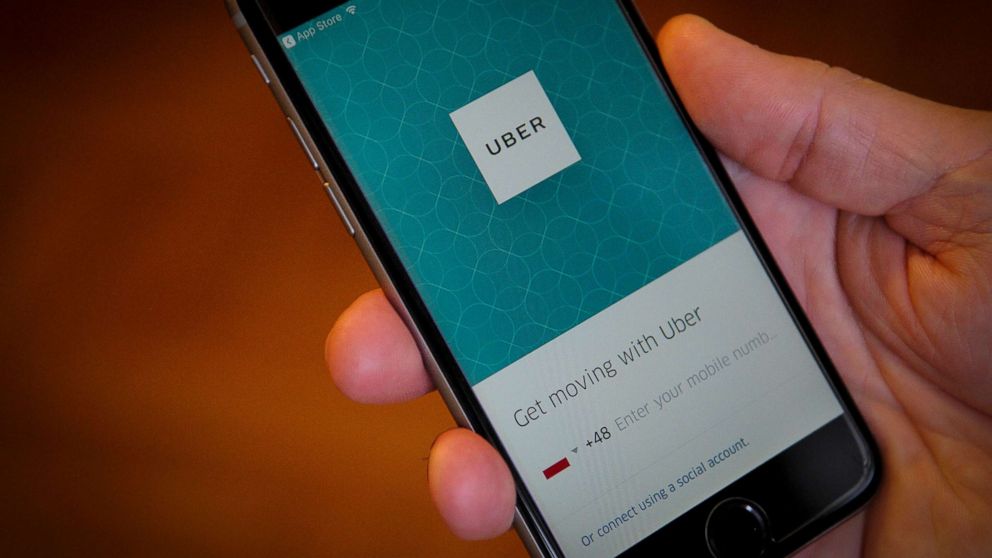 The 10 most frequently forgotten items is the standard lost and found fare including phones, wallets, keys, clothing, glasses, bags, backpacks, e-cigarettes, headphones and of course, driver's licenses.
Most frequently forgotten items in Ubers:
Phone
Wallet
Keys
Clothing
Glasses
Bag
Backpack
Vape/Ecig
Headphones
ID/Drivers License
Uber also calculated the cities with the most forgetful riders, including DuBois, Pennsylvania; Athens, Georgia; and Stillwater, Oklahoma.
Cities with the most lost items per capita:
DuBois, Pennsylvania
Athens, Georgia
Stillwater, Oklahoma
Shreveport, Louisiana
Boone, North Carolina
Texarkana, Texas
Nacogdoches, Texas
Jackson, Mississippi
Hattiesburg, Mississippi
Monroe, Louisiana
Uber found that Sunday is the most common day for passengers to lose a phone and Monday is the most common day for passengers to lose their glasses.
The company even looked at the time of day items are reported missing. The most popular time of day to lose an item is not surprisingly a tie between 11 p.m. and 1 a.m., just about the time someone would be headed home from a night out.
As far as getting the items back to their original owner, Uber does their best to connect the passengers with their belongings. However, for those items that get left unclaimed there is a lost and found closet full of interesting items they hold onto.
Greg Brown, Program Leader, NorthAm Critical Support says, "Every year, we see millions of riders from all walks of life ride with Uber, and the items that get left behind in Ubers across the world reflect that. There are no surprises when it comes to the most commonly forgotten items - phones, wallets, and keys are to be expected. But it's the more unique items - like a Ukulele, or a Star Wars Encyclopedia - that remind us of how truly diverse and delightful our riders are."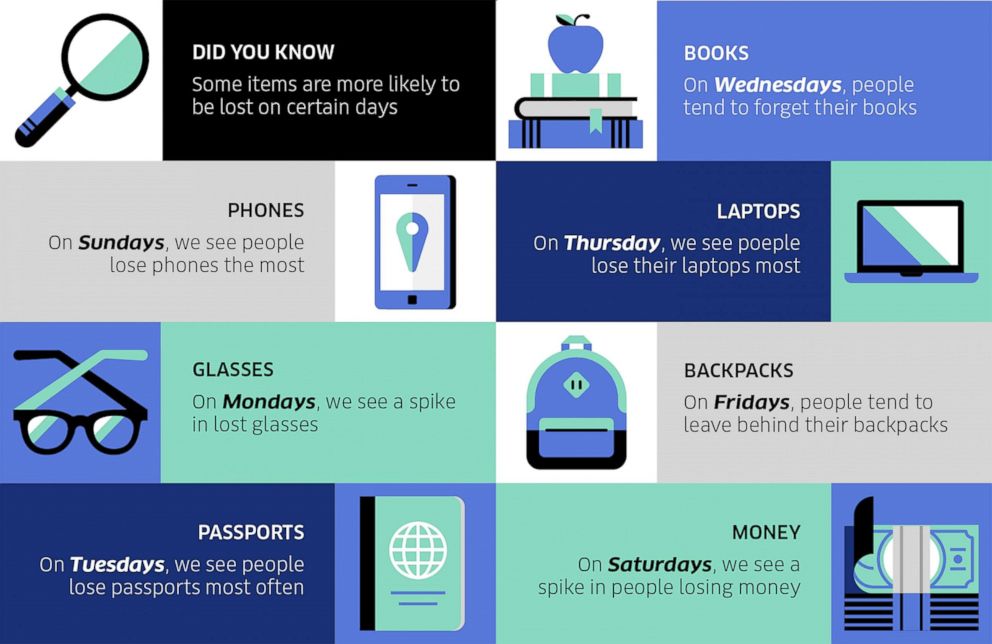 The next time you leave an Uber, make sure you left nothing behind!