The world's oldest living man is still enjoying a full and fruitful life and said smiling is the secret to longevity.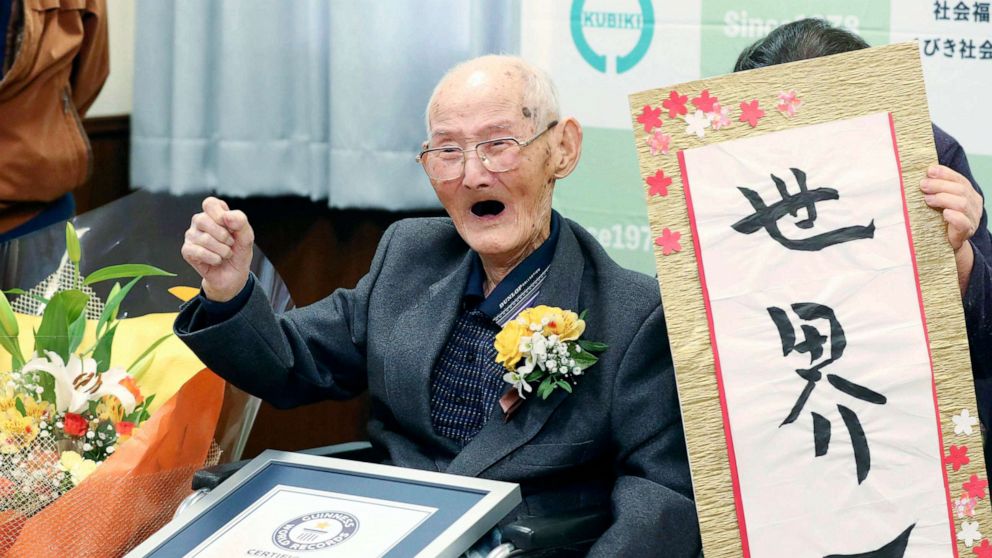 To celebrate the milestone, Japanese resident Chitetsu Watanabe was presented with an official certificate and plaque from the Guinness World Records on Wednesday.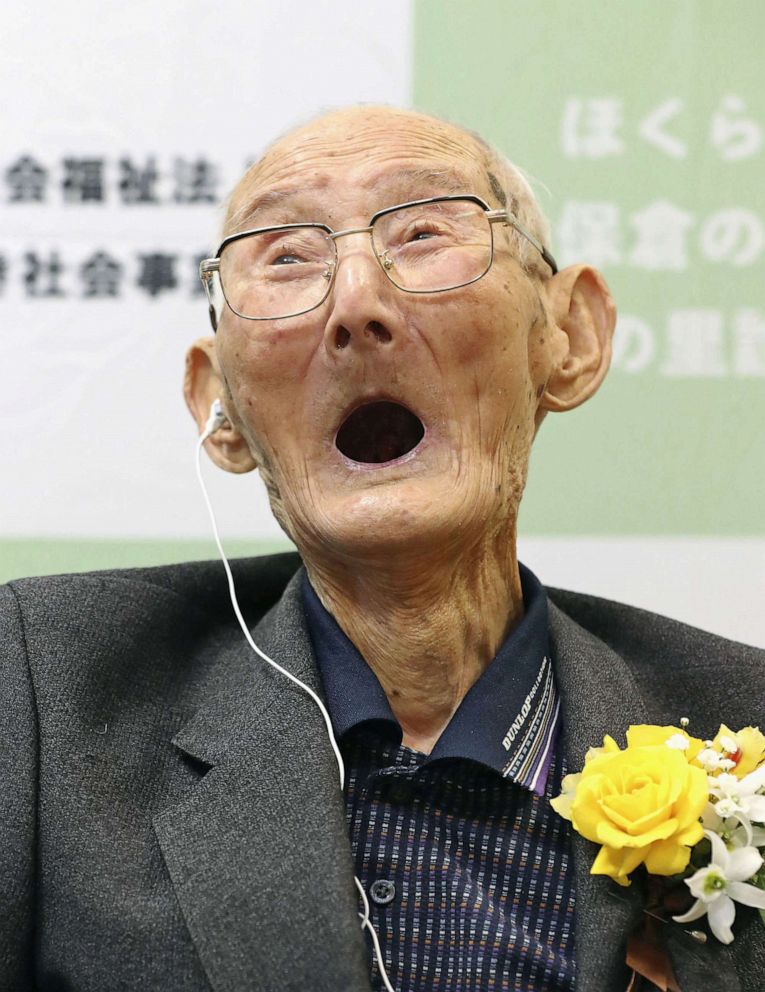 He also had a large cake adorned with whipped cream and raspberries, as well as a banner he made himself that translated to "World's No. 1."
Watanabe, who has been alive for 112 years and 344 days as of Feb. 12, told GWR how he has stayed alive for so long.
"Not to get angry and keep a smile on your face," the world record holder said.
Watanabe is the oldest of eight siblings and was born on March 5, 1907, in Niigata, Japan.
Watanabe is four years shy of the record for the oldest man ever, GWR said, which was held by Jiroemon Kimura, also from Japan, who died at the age of 116 in June 2013.
Watanabe graduated from agriculture school, lived in Taiwan where he worked for a sugar cane plantation for 18 years, married his wife Mitsue and had five children. He even served in the military during the Pacific War in 1944.
After he retired from an agricultural office in his hometown, the world's oldest living man ran a large farm with his son that grew an array of fruits and vegetables from potatoes to plums. He was active on the farm until age 104.
He also worked on his bonsai and presented his trees at local exhibitions until 2007.
"Owing to his many years working for a sugar company, he loves sweet things. Brown sugar is his particular favorite, but since he has lost his teeth, he enjoys sweets that don't need a lot of chewing, like custard pudding or the cream inside chou à la crème," GWR said.
While not as active as he once was, Watanabe still takes part in daily exercise, origami, calligraphy and math exercises.