A toddler who was born with a cleft lip has welcomed a furry family member who was also born with a cleft lip.
Brandon Boyers, father of Bentley Boyers, walked into Jackson County Animal Shelter in Jackson County, Michigan, to adopt some chickens on Sept. 3. When he saw one of the puppies at the shelter had a cleft lip like his son, he immediately called his wife.
"I said, 'I want her for the sake of Bentley,'" mom Ashley Boyers told "Good Morning America." "They're the best of friends. If Bentley is playing on the playground she's next to the slide waiting for him to come down. They do everything together."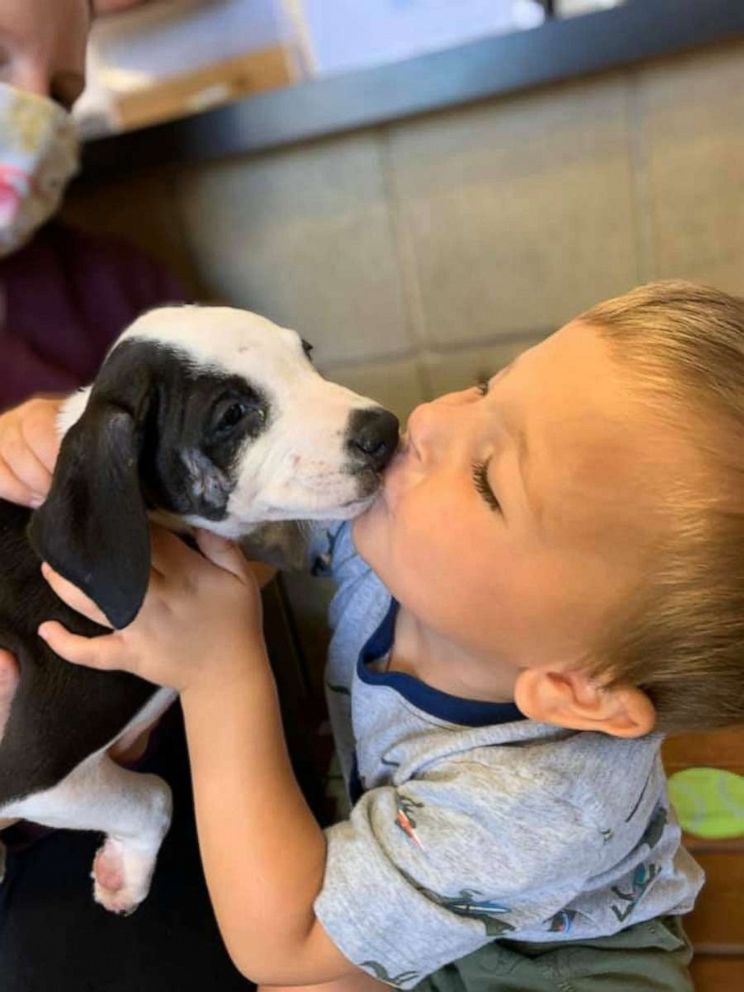 Boyers said she learned during her 20-week ultrasound that Bentley would be born with a cleft lip. The 2-year-old has had two surgeries, including one to fully close the lip.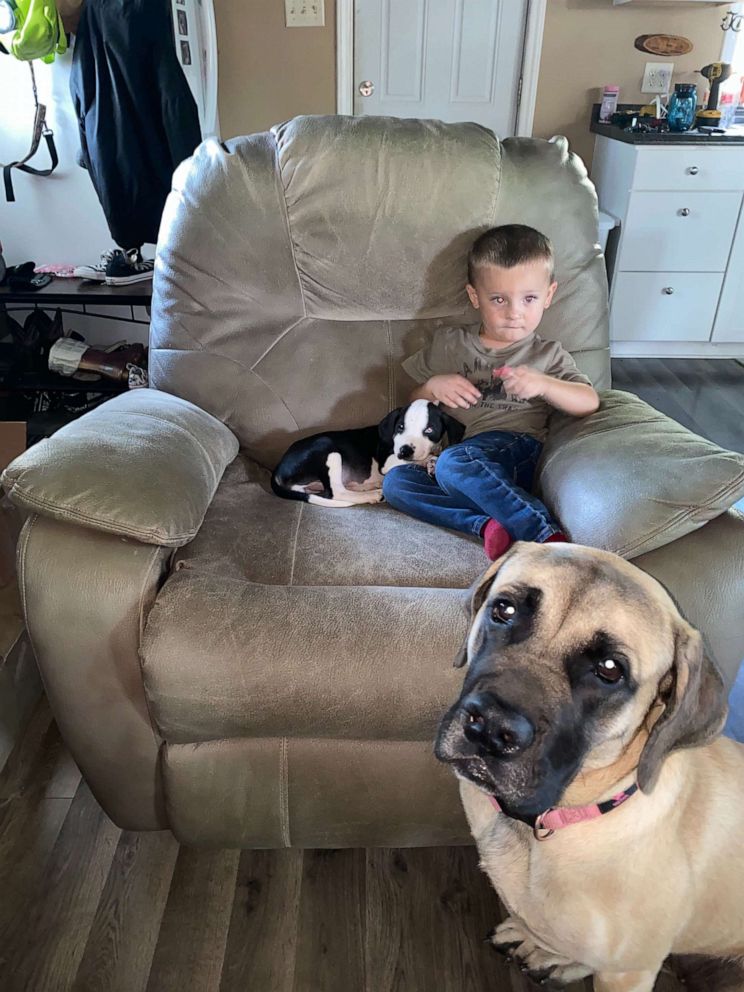 "When he was first born he struggled eating, he was in the NICU but ever since his surgery he's completely fine," Boyers said. "He is the best kid ever. If you go outside to do chores, he gets upset if you don't ask for his help."
The Boyers brought the puppy home Sept. 4 and named her Lacey. Lacey and Bentley have been inseparable ever since.
"When Bentley came in to meet the puppy, we had tears in our eyes," said Lydia Sattler, animal services director of Jackson County Animal Shelter. "He was loving her and she was just eating it up. They were a perfect match for many reasons."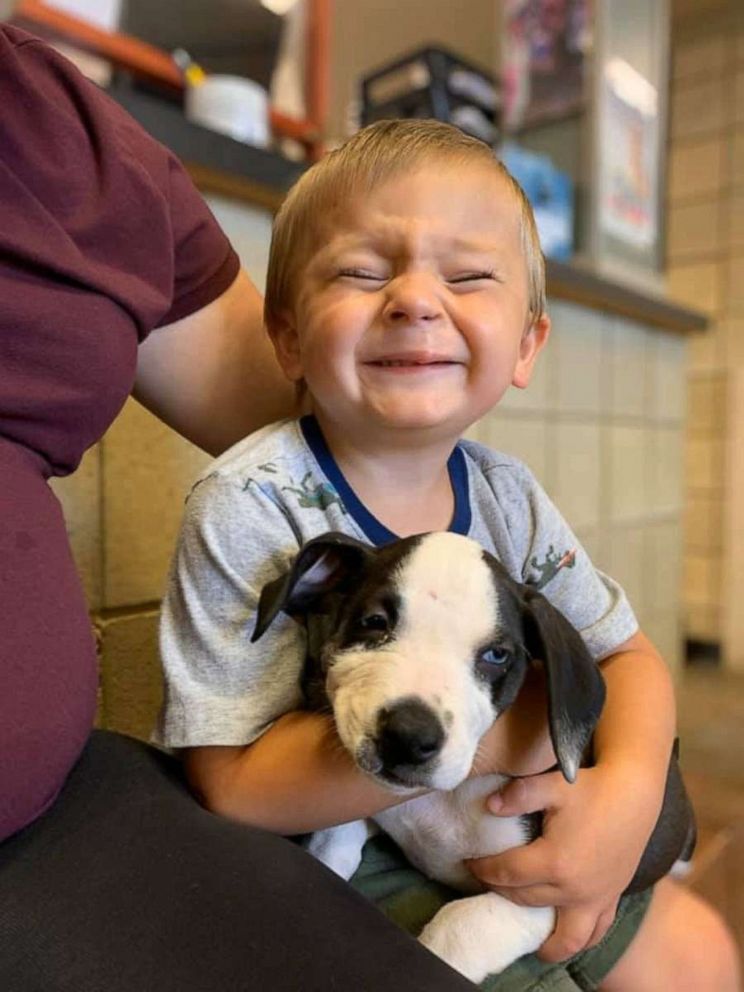 Sattler said Lacey came from a shelter in Mississippi. She is estimated to be about 10 weeks old and although it's difficult to say for sure, Sattler suspects the pup may be a Lab mix.
The Boyers also have a 9-month-old English Mastiff named Remi, and a sibling for Bentley who's due to arrive this December.
Editor's note: This was originally published on Sept. 10, 2020.