9-year-old raises money with homemade friendship bracelets to help those in need in Minneapolis
Kamryn has raised more than $40,000 amid protests after George Floyd's death.
Many people across the country are taking to the streets to protest police brutality and demand equality -- and some of those making a difference are young kids who feel empowered to use their voice.
In Minneapolis, one 9-year-old is helping people in need during the coronavirus pandemic -- as well as businesses affected by looting -- one bracelet at a time.
"We make bracelets and we give the money to the people in Minneapolis," said Kamryn Johnson, who started selling bracelets made of colorful thread for people in her community, to raise money for those in need. "Every time a customer comes, we always tell them why we're doing this."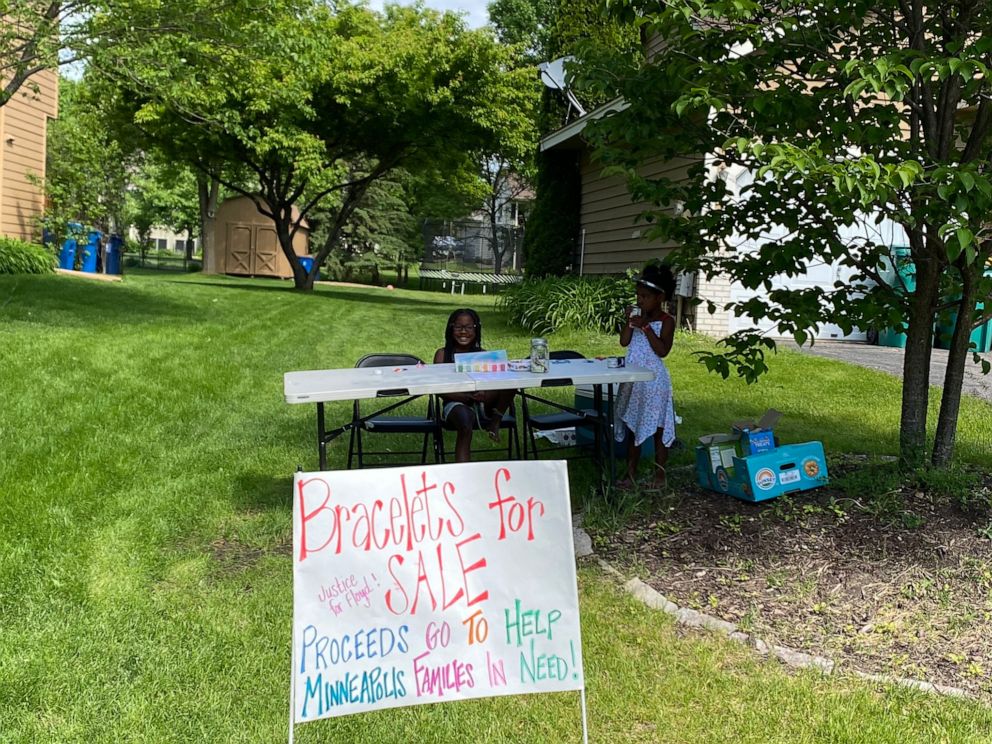 Kamryn came up with the idea with her friends and set up shop in her neighborhood.
Not only has it been a way to raise money -- more than $40,000 and counting -- but it's also given her and her family the opportunity to create a space for conversation.
"In a neighborhood where no one looks like her… to see everyone come together and say differences don't mean we can't be friends, it just means we're different," said Kamryn's father, Ron Johnson.
"We are having conversations," said Kamryn's mother, Shani Johnson. "Not only are we meeting some of these neighbors for the first time, we are going deep right away into the issues happening in the world right now."
One of the conversations Shani remembers is one she had with a man who had driven from more than 30 minutes away who told her how sorry he was after George Floyd's death.
"He just started crying and he just said, 'I'm so sorry,'" said Shani. "Not only are we getting to have these conversations that we normally wouldn't want to have, people are willing to do differently to act different so this world can be changed."
"I don't know if they really ever fully understand the impact they're having until they're older about what a big deal this was," Shani added. "They're just loving well and serving well and serving well. And if we all do that, I don't know what this world can become."
With each unique bracelet made of different colored thread, Kamryn's dad noted that everyone's differences make the world special.
"Just seeing a white arm, a black arm a brown arm… just the picture of different kids out there pushing for one initiative, no judgement no bias about each other," he said.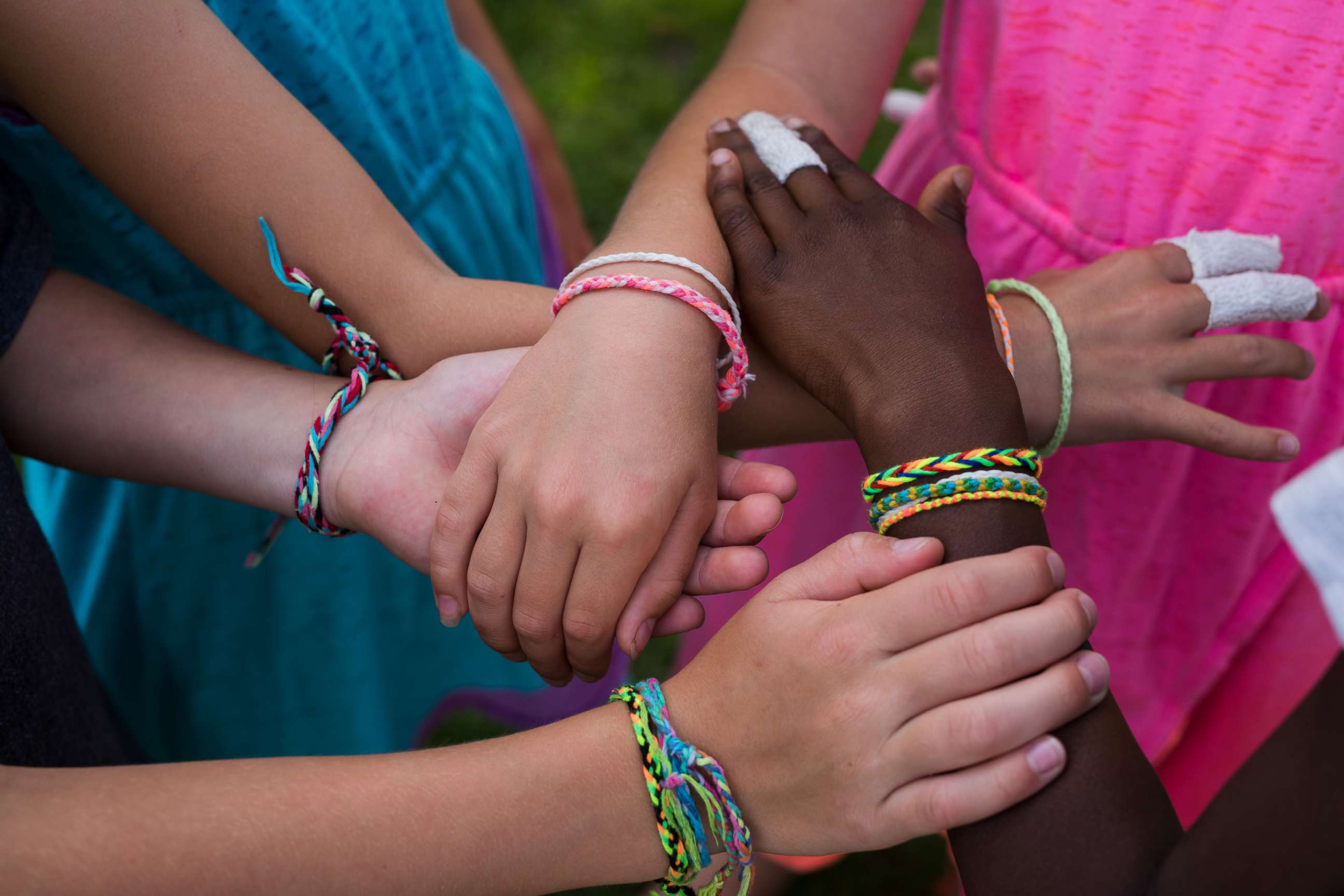 As for Kamryn, she's raised more than $42,000 to help those affected in Minneapolis, and her parents couldn't be happier.
"We are super proud of her," said Shani. "This turned into a bigger idea than we could ever have imagined."