As thousands of people protest around the country and in cities abroad in the March for Our Lives today, many are carrying signs bearing eye-catching messages.
Here are some of the signs seen at events today around the U.S. and the world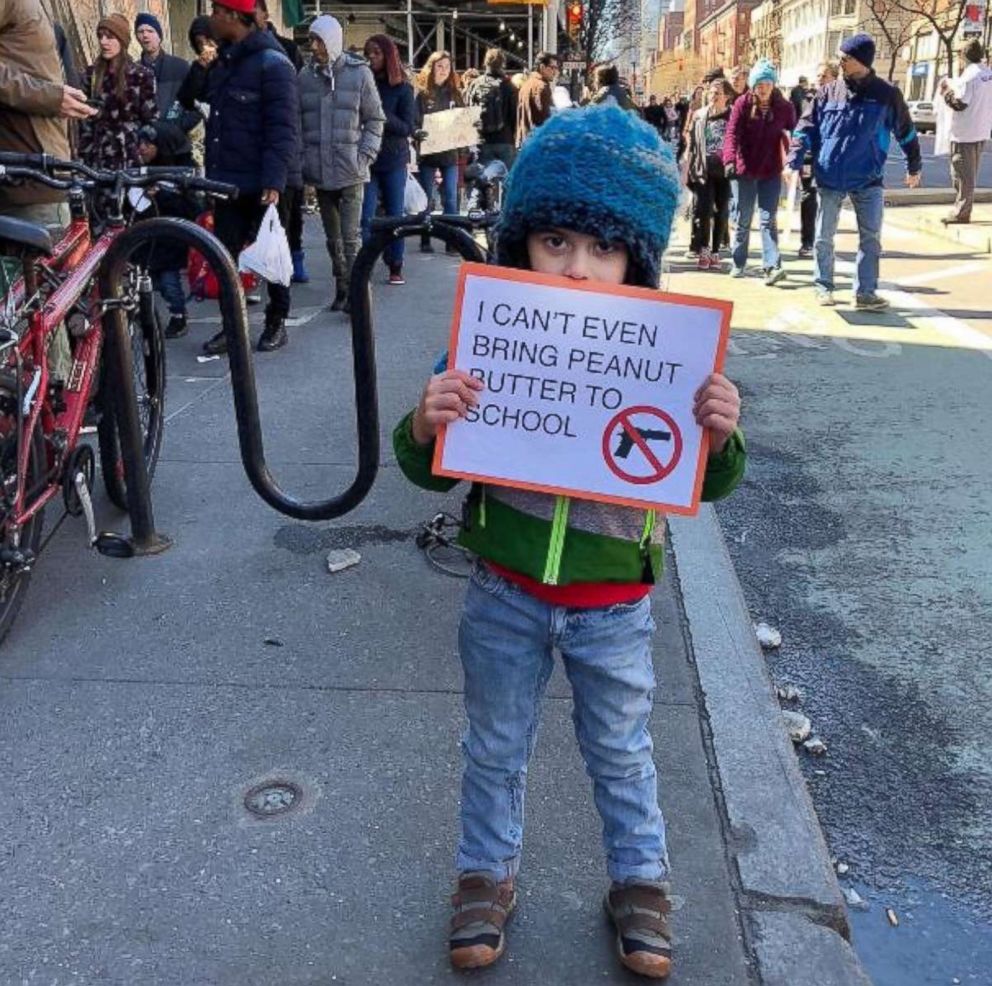 Marc Maleh told ABC News that he brought his 4-year-old son to a rally in New York City. His son, photographed above, "wants to go to school to learn and see his friends and wants it to stay a safe place," Maleh said.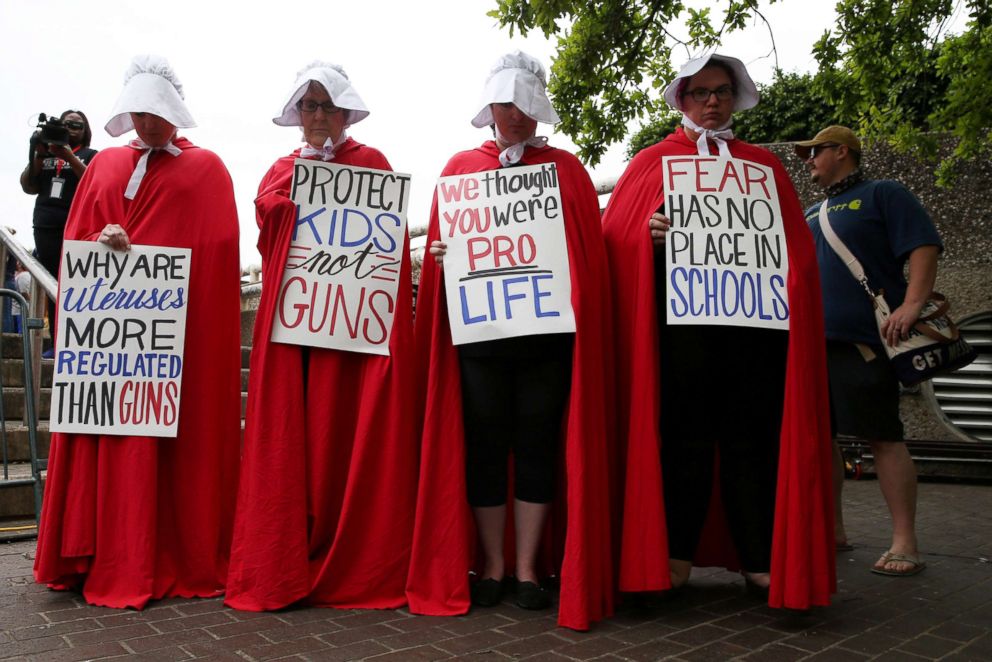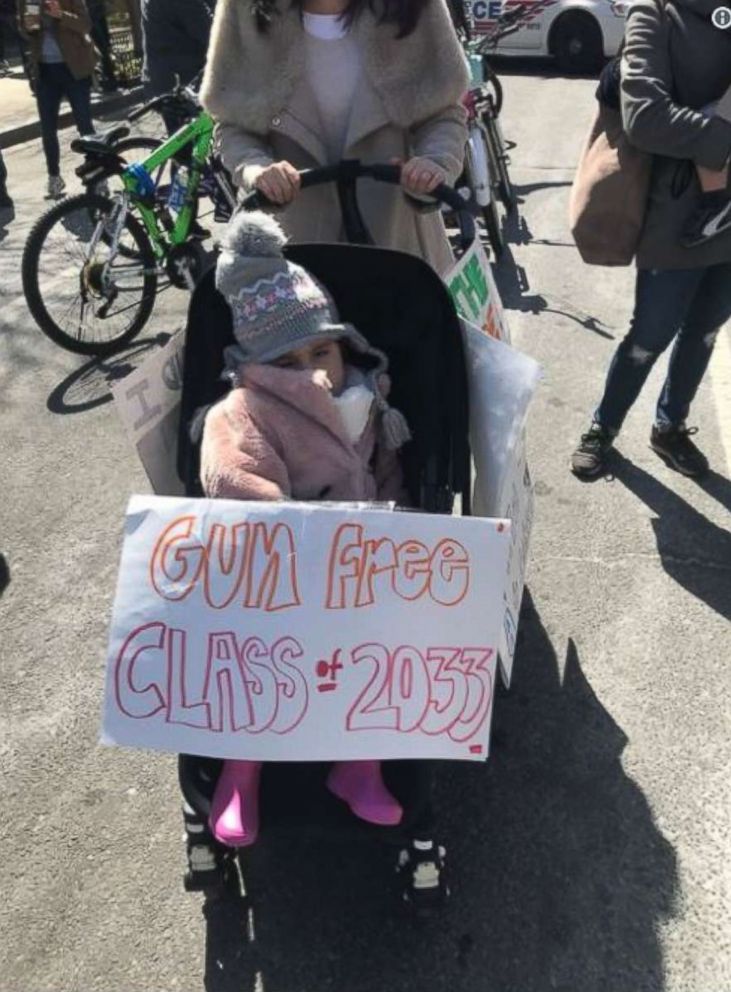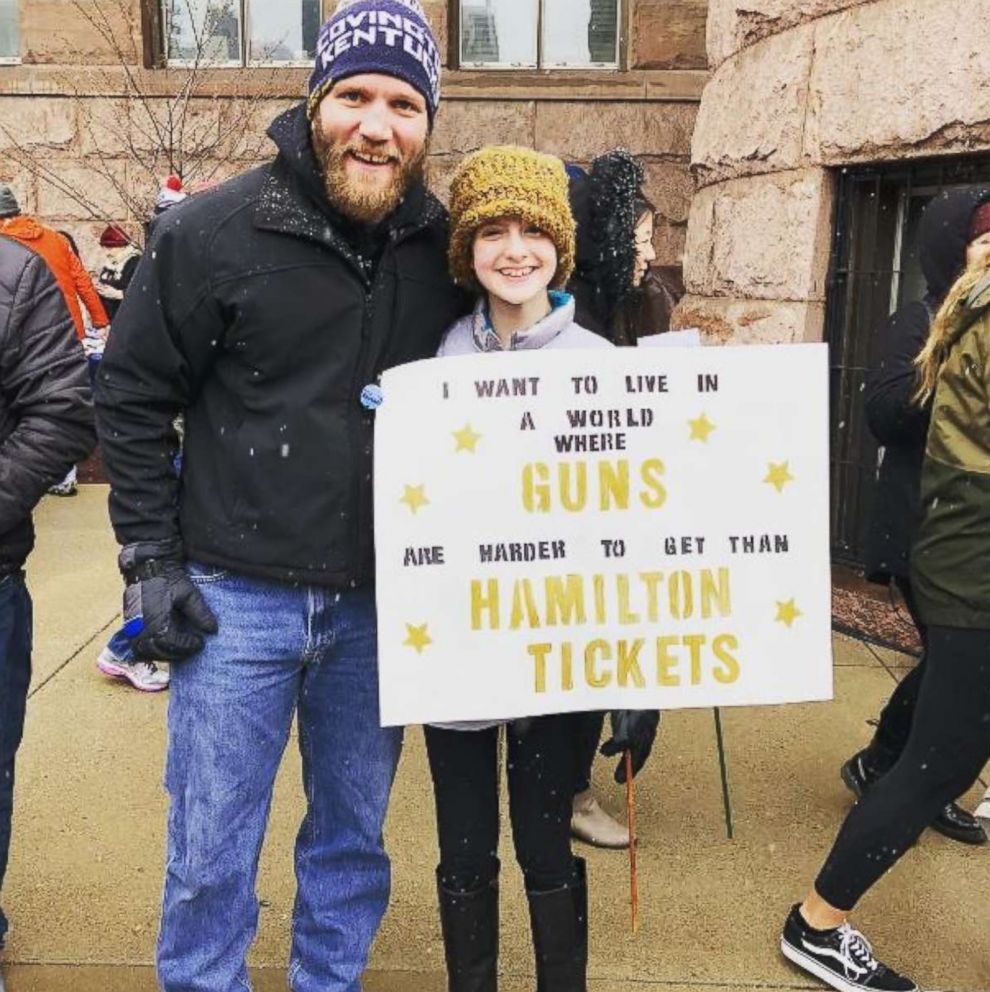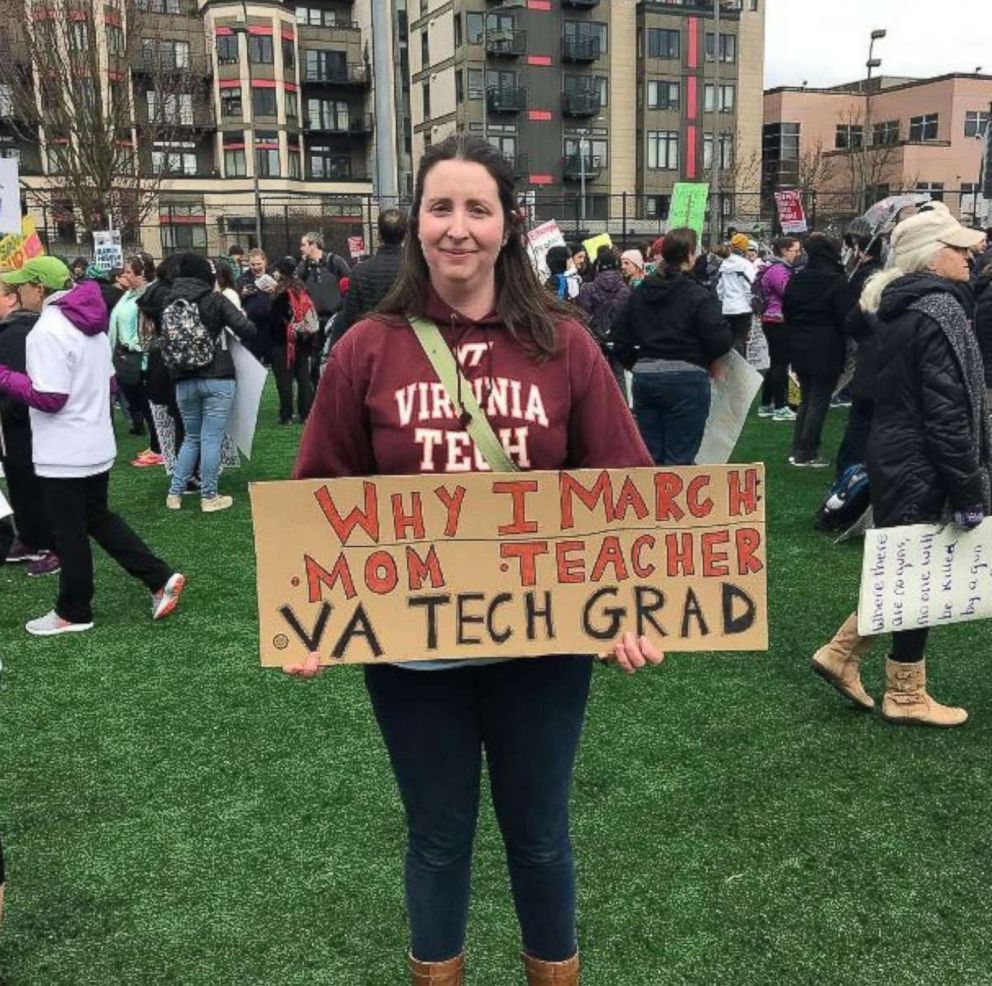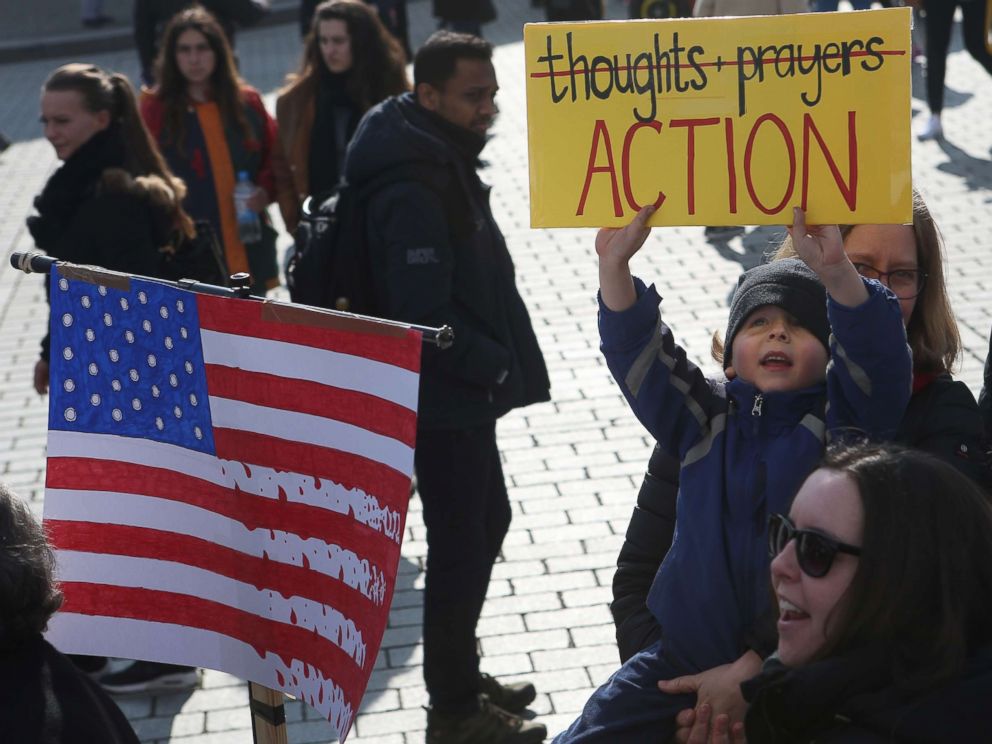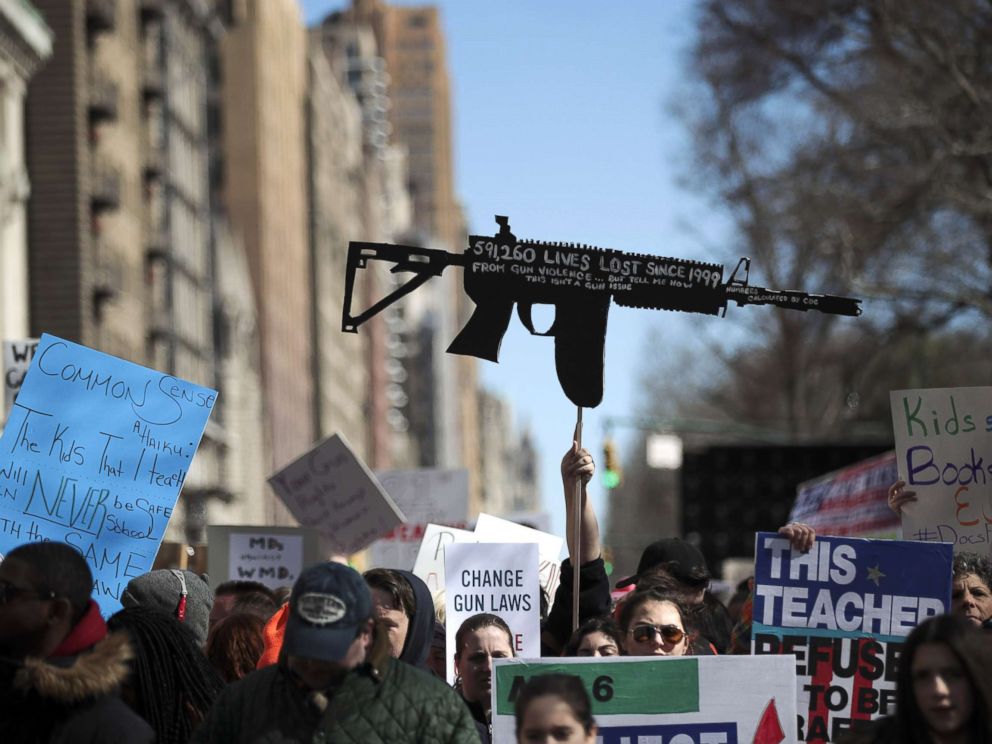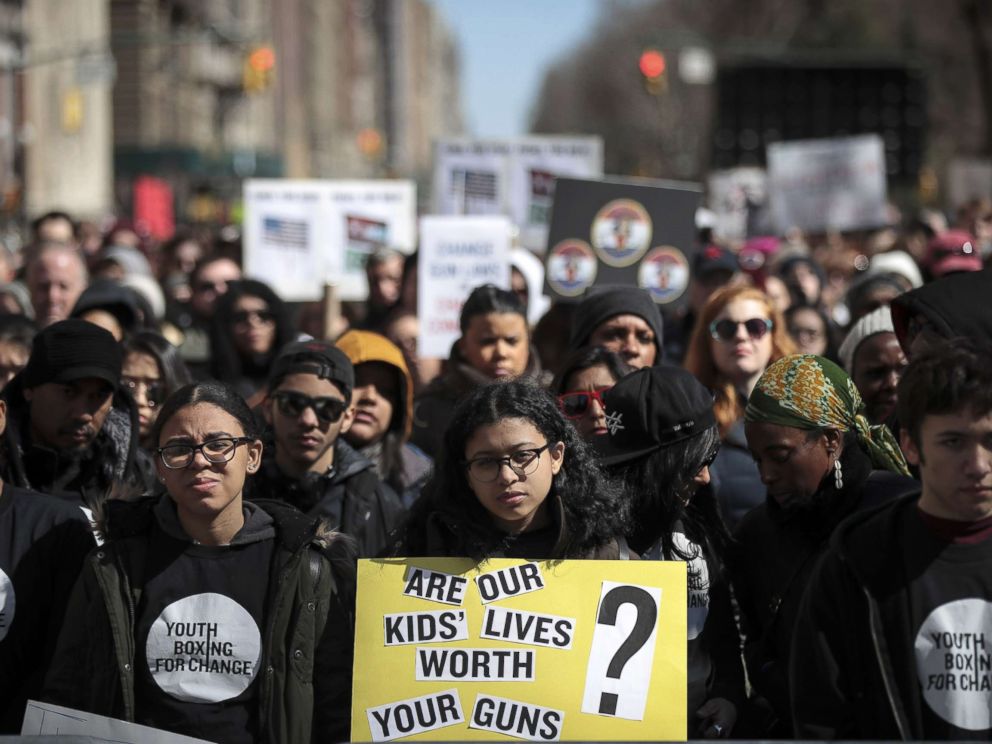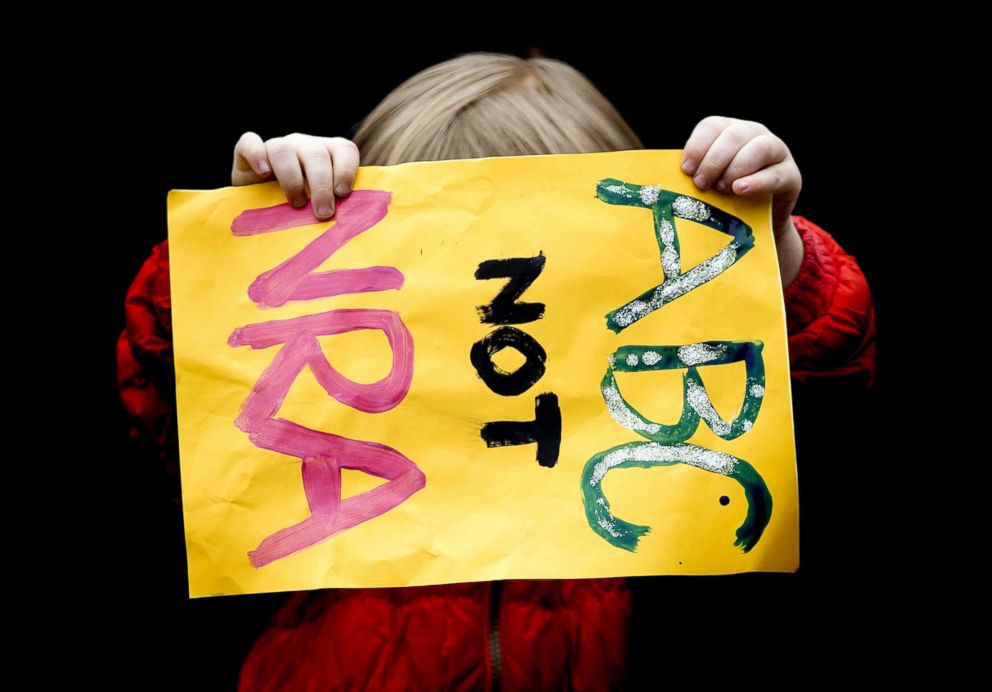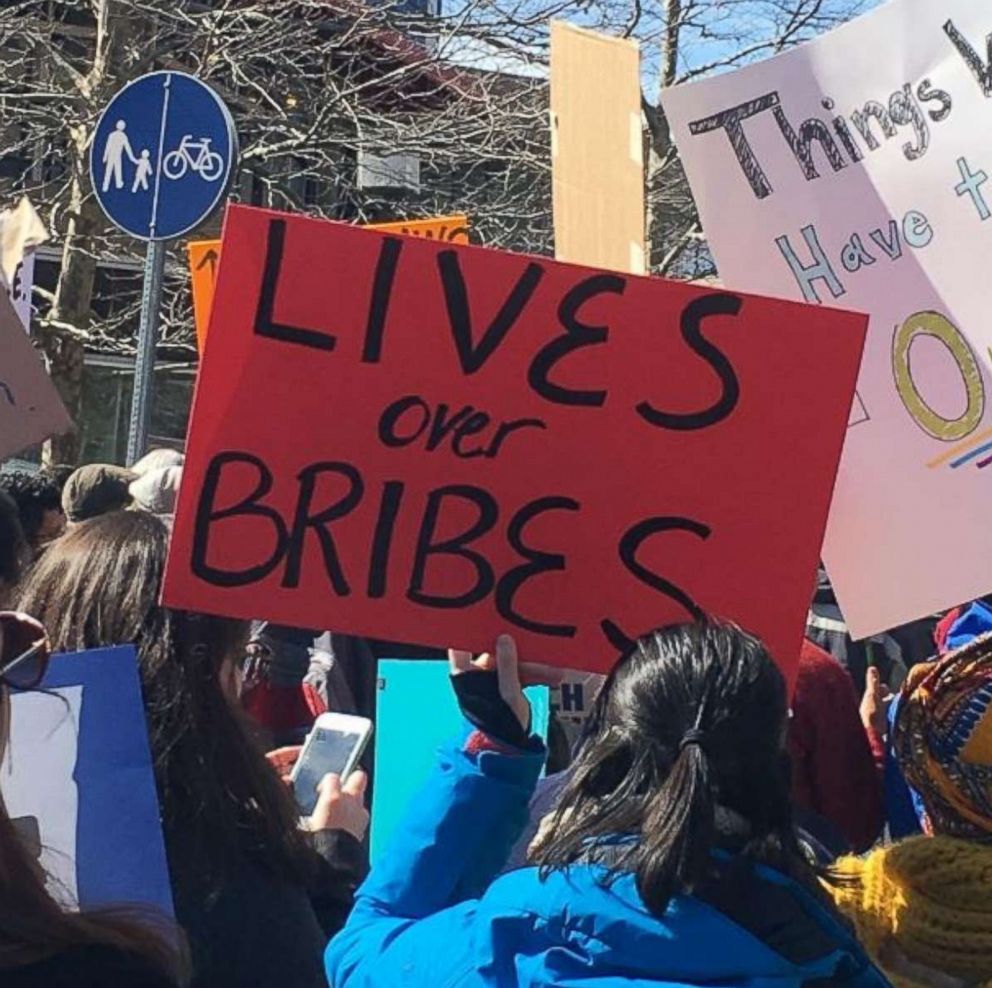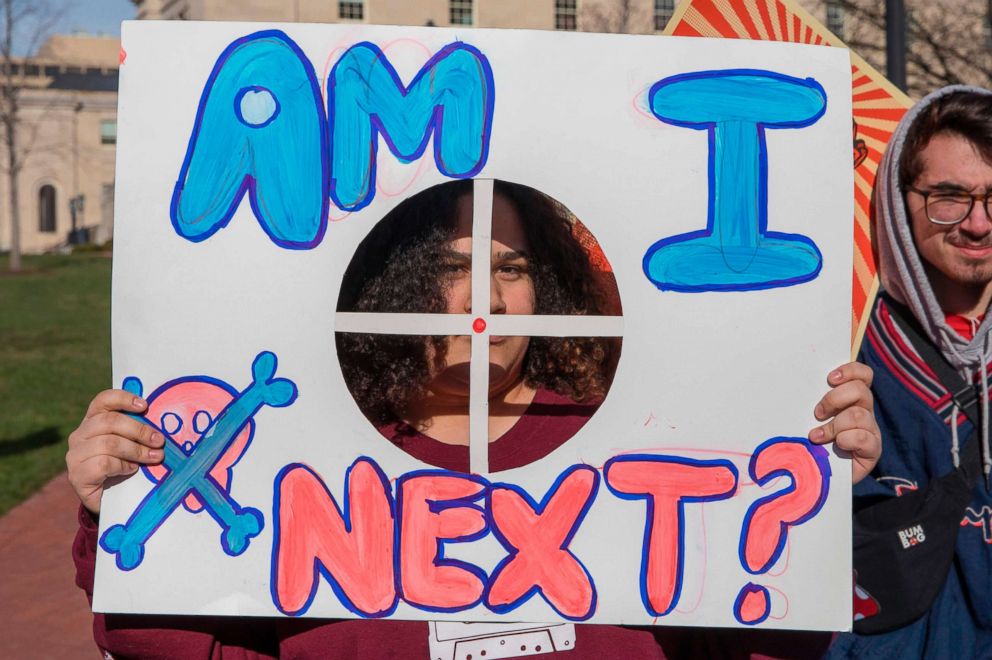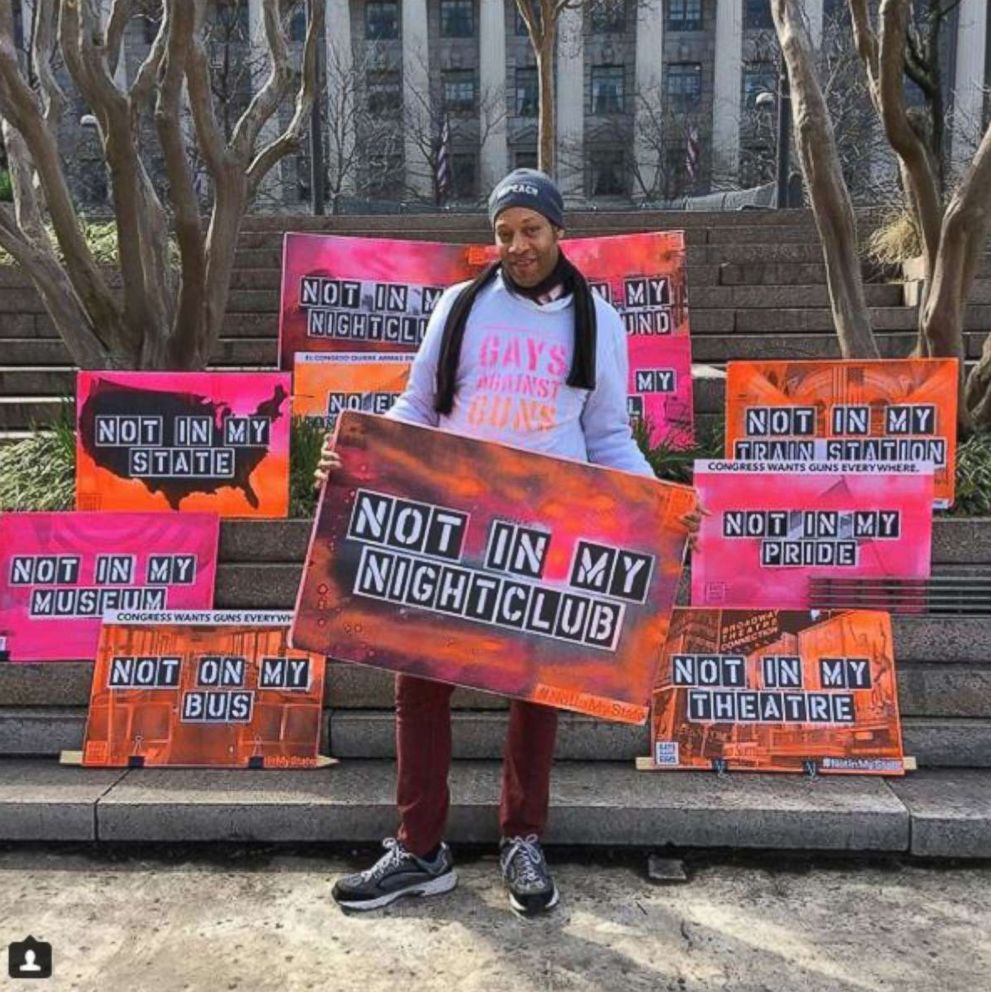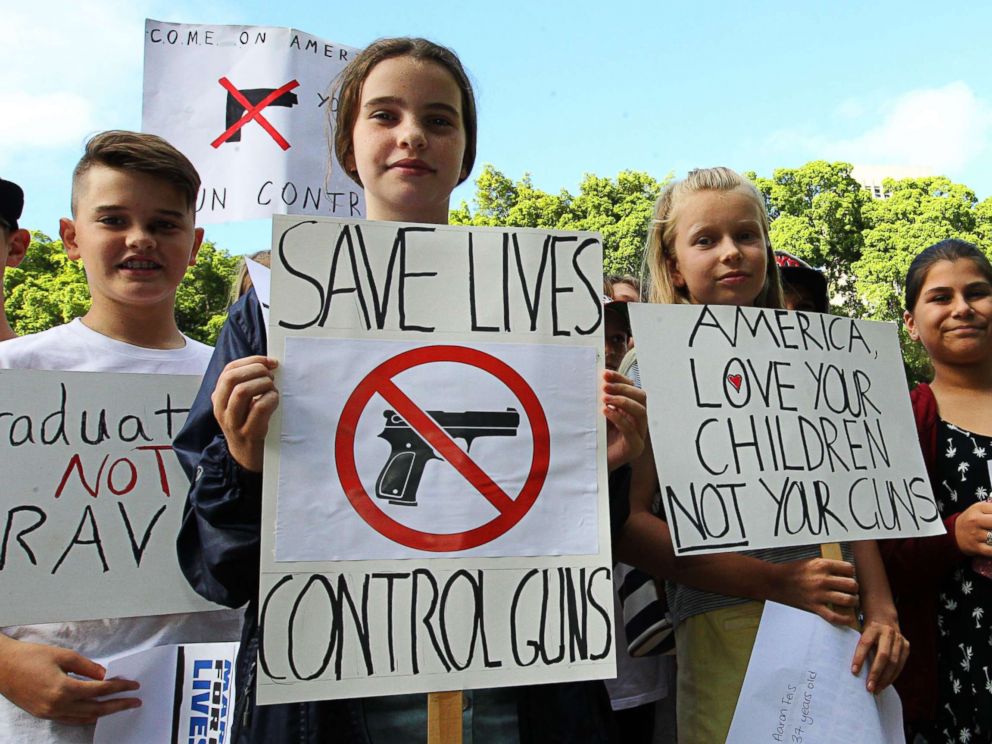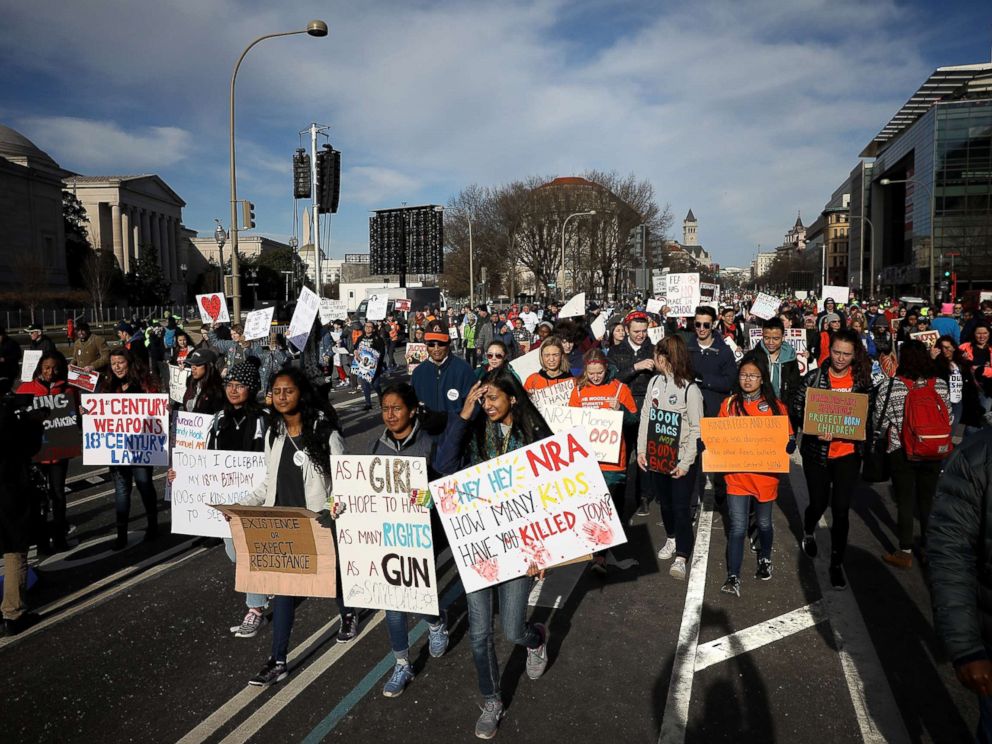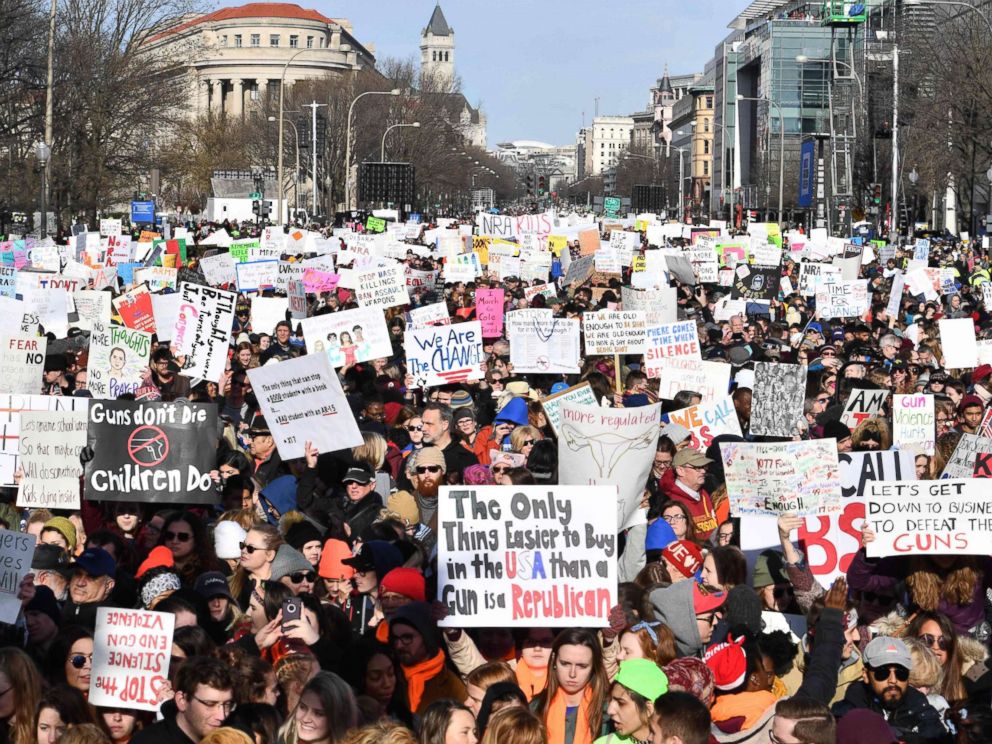 @marchforourlives @elizabethhmende