Two former NFL cheerleaders who are suing the league for discrimination say they are not in it for the money.
Former Miami Dolphins cheerleader Kristan Ware and former New Orleans Saints cheerleader Bailey Davis are offering to end their discrimination cases for just $1 a piece if NFL commissioner Roger Goodell and league lawyers would agree to a meeting.
"This was never about money for me," Davis told ABC News. "This is about having respect for our sport and standing up for our sport and standing up for women."
If they were to meet with Goodell, the women said they hope to address the list of concerns from dozens of cheerleaders, which include allegations of harassment from fans, low pay, long hours and strict rules on everything from weight to social media use.
"They could ignore us or listen to us and then do nothing and I understand that risk," said Sara Blackwell, the women's lawyer. "But I hope they have a real legitimate discussion with us because I feel like we are on the same side."
Ware, a Dolphins cheerleader for three seasons beginning in 2014, said she felt compelled to quit a couple of weeks prior to the end of her contract in spring 2017 because she felt "she was just not accepted on the team if she was a Christian," according to the complaint filed this month with the Florida State Labor Board.
Ware says in the complaint that although she was co-captain of the cheerleading team and a fan favorite she suffered harassment from some representatives of the squad because of her social media postings about her faith. She claims her decision to remain a virgin until marriage also adversely affected her.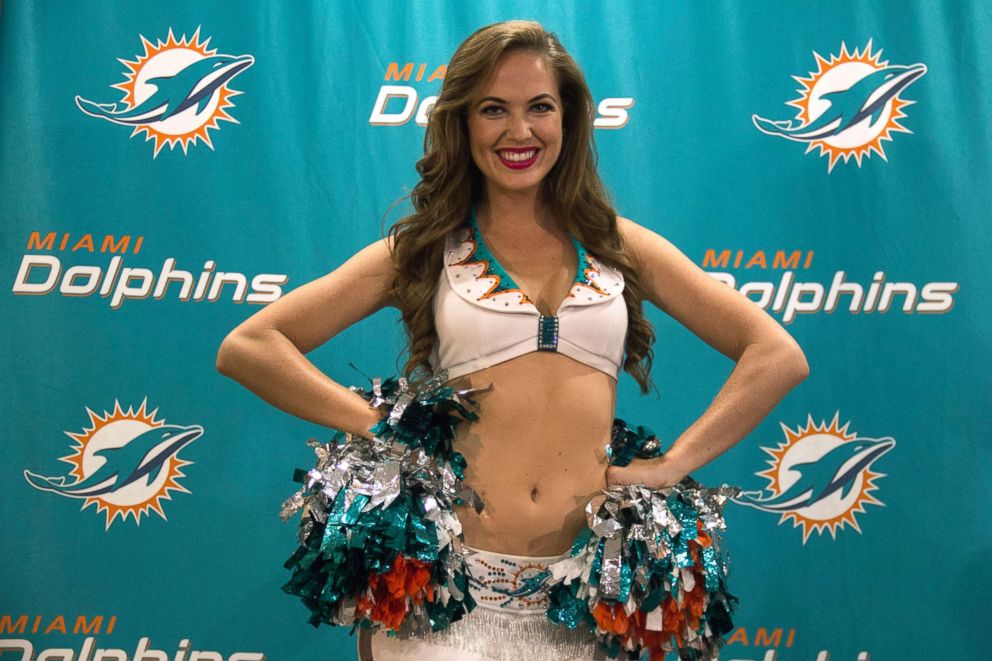 Ware contends problems began after she posted a photo of her April 10, 2016, baptism on her public Twitter, Instagram and Facebook pages.
Ware said she had not publicized her decision to wait to have sex until marriage but that the topic had come up months earlier, in fall of 2015, during a conversation with fellow Dolphins cheerleaders in front of other staff.
The Dolphins responded to Ware's complaint in a statement to ABC News on April 13: "We are seriously committed to providing a positive work environment for everyone associated with the organization. We hold every member of our organization to the same standards and do not discriminate as it relates to gender, race and religious beliefs."
Ware alleges in her complaint that in her annual tryout-interview in spring 2016, she was told her she was "not allowed to speak about anything related to her virginity to anyone" and that she "needed to develop into a woman."
A few months later, in September 2016, the cheerleading director and coaches told the co-captains, captains and some other cheerleaders that they could change their Instagram accounts to Dolphin Instagram accounts "under certain conditions," Ware alleges in the complaint, adding that they were told that on their Dolphin Instagram accounts they were talk about "fashion and fitness and cheerleading."
Ware claims that when she said she wanted to continue to "share her faith, post Bible verses and to be a role model for little girls" on Instagram, she was told by one of the coaches that "you cannot be 'too much, you cannot mention Jesus or anything like that.'"
The complaint further alleges that a month after the discussion about Instagram, the cheerleading director became physically aggressive with Ware at a fashion show for the Dolphins.
Ware said her breaking point came in April 2017 after she was asked by the Dolphins to write a motivational blog post for women trying out for the cheerleading team, and some of her allusions to her faith in the post were removed.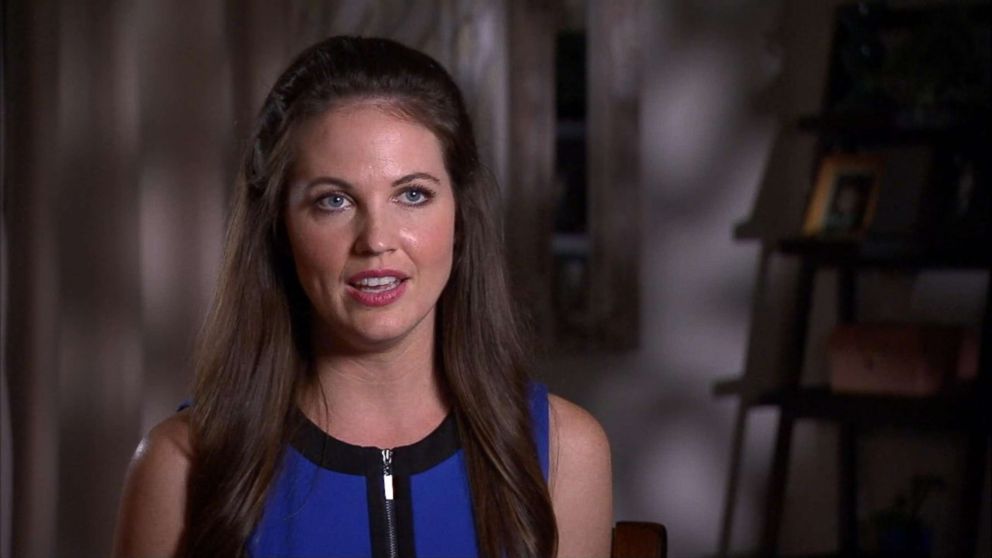 "I was told that I wasn't allowed to mention God and what really broke my heart is seeing how public football players can be about their faith," Ware told ABC News.
"Dolphin football players are allowed to maintain and express their faith in any way," the complaint alleges. "Several players prayed on the 50-yard line before a game. They profess their faith online, on social media, to fellow players, to the public ... with complete freedom."
Ware's allegations followed a complaint filed in March by Davis, who was with the New Orleans Saints cheering squad.
Davis alleges in her complaint to the Equal Employment Opportunity Commission that she was fired on Jan. 23, 2018, for posting a photo of herself on Instagram wearing a one-piece bodysuit, breaking a rule that prohibits cheerleaders from posting revealing images on social media, a rule which her complaint says does not apply to men.
"The players can post whatever they want on social media…they can post shirtless and in the gym," Davis told ABC News. "We can't post in lingerie or a semi-nude and it's discriminating because for women to do that, it's seen as something sexual, but when a guy does it it's seen as athletic."
The Saints deny that Davis was discriminated against because she is female.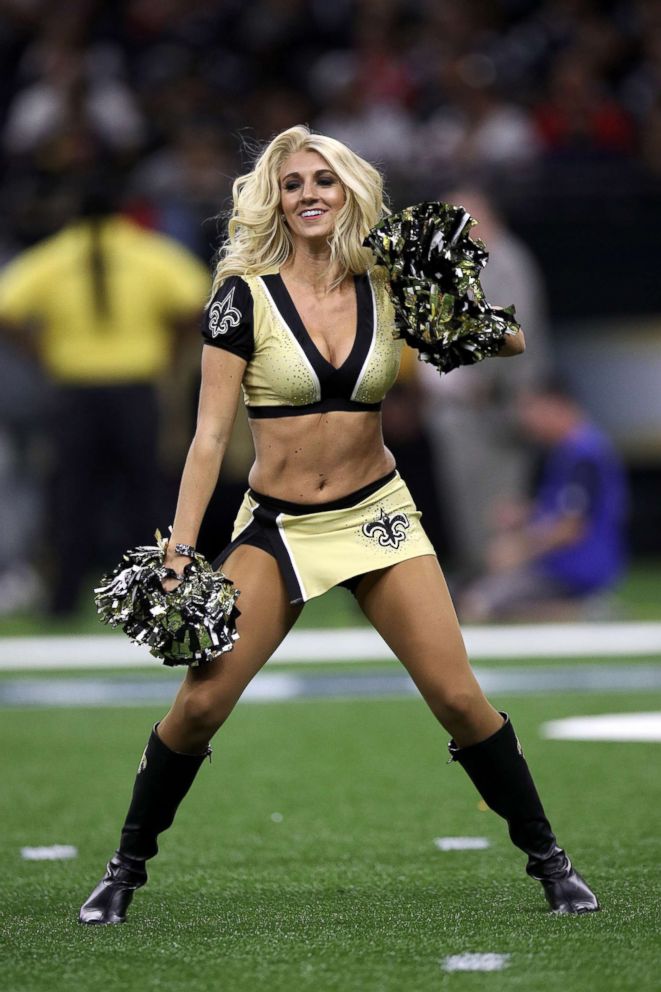 "The New Orleans Saints is an equal opportunity employer, and denies that Ms. Davis was discriminated against because she is female," the NFL organization said in a statement to ABC News. "The Saints will defend these allegations in due course and in the appropriate forum, and the Organization is confident that its policies and workplace rules will withstand legal scrutiny."
In response to the recent cheerleader complaints, the NFL told ABC News in a statement: "The NFL and all NFL member clubs support fair employment practices. Everyone who works in the NFL, including cheerleaders, has the right to work in a positive and respectful environment that is free from any and all forms of harassment and discrimination and fully complies with state and federal laws. Our office will work with our clubs in sharing best practices and employment-related processes that will support club cheerleading squads within an appropriate and supportive workplace."
The league has until May 4 to accept or reject the deal proposed by Ware and Davis.
"I don't think that anyone has to say, 'I was wrong or I'm sorry,'" Blackwell said in regards to her clients. "I don't care about any of that. My clients don't care about that. What we want is change."
The NFL declined to comment in regards to the offer.
ABC News' Alyssa Acquavella contributed to this report.