College student organizes 25,000 sock donation to homeless shelters
Charlotte Kim organized more than 200 college students in the Boston area.
— -- More than 200 college students walked the streets of Boston to distribute 25,000 pairs of socks to the city's homeless.
The day of service was the brainchild of Charlotte Kim, a sophomore at Harvard University.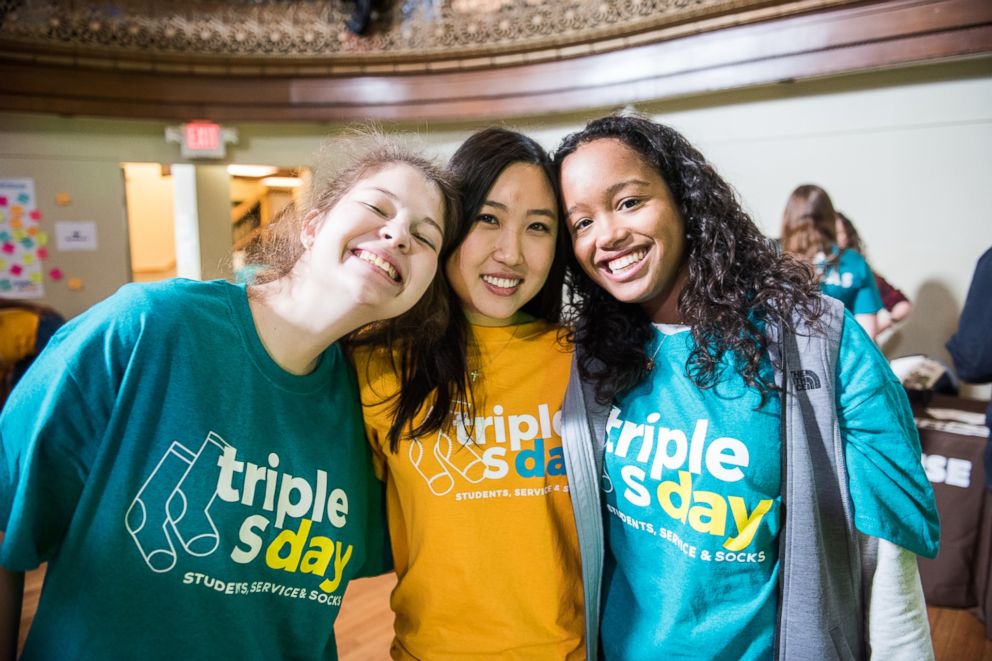 Kim, 20, interned in New York City last summer for Bombas, a sock company that donates one pair of socks for every pair that is purchased.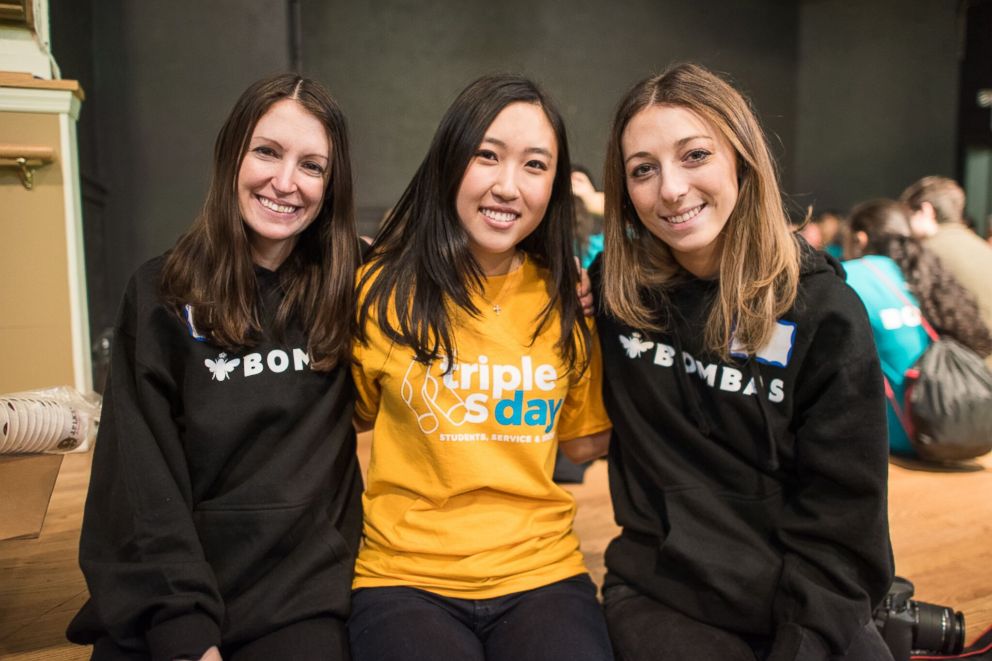 "I've noticed that a lot of times college students don't have a lot of exposure to the homeless population and a lot of college students feel they're too busy to commit to volunteering," Kim told ABC News. "I had the idea of bringing Bombas' spirit to Boston."
Socks are the most requested item at homeless shelters, according to Bombas' research. The company agreed to donate 25,000 pairs of socks to Kim's day of service.
"We started Bombas after learning that socks are the No. 1 most requested clothing item at homeless shelters, with a mission of donating a pair of socks for every pair we sell," Dave Heath, Bombas' co-founder and CEO, told ABC News in a statement. "Homelessness remains an important cause to support within every community and we are thrilled that our mission has inspired some of Boston's most caring students to join forces and make an impact."
The need for socks for homeless people stems from the important role socks play in good health, experts say.
"Socks are definitely something that people who are living outdoors and on the streets are in desperate need of," said Megan Hastings, director for the National Coalition for the Homeless. "The reason behind this is you can imagine that somebody who doesn't have a permanent home isn't doing laundry and isn't changing their socks every day."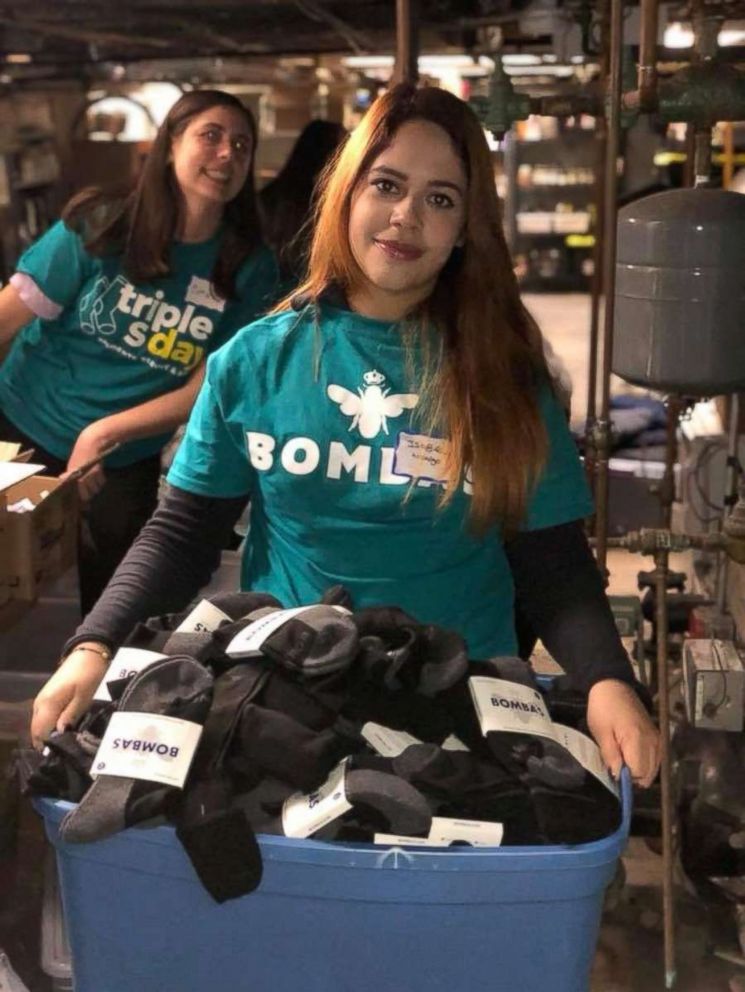 She continued, "Our feet are one of the things that are most susceptible to illness and spreading illness to the rest of our bodies. When you're walking around in wet socks or ones with holes in them, it's something that I think we all take for granted that is an absolute necessity."
With the Bombas donation in hand, Kim and six fellow college students recruited more than 200 students from nine universities throughout the Boston area, including Harvard, Boston College, Boston University, MIT, Wellesley and Tufts.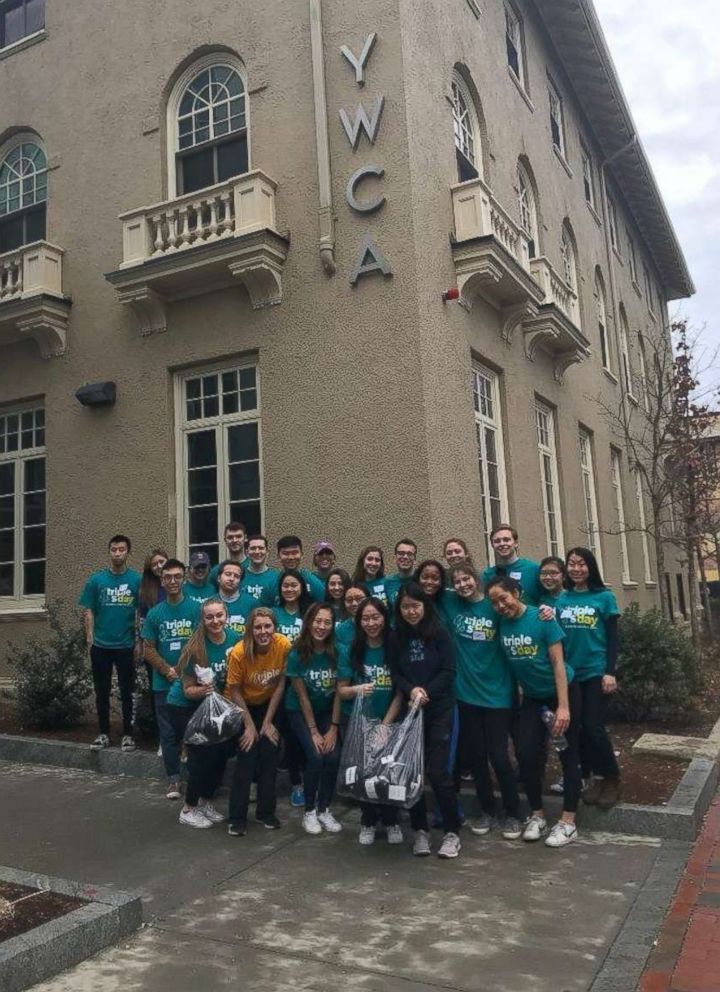 On Saturday, the students gathered at a charity pop-up in Boston, where they could learn about volunteering opportunities.
From there, the student volunteers set out in groups to visit two dozen homeless shelters throughout Boston and hand-deliver the socks.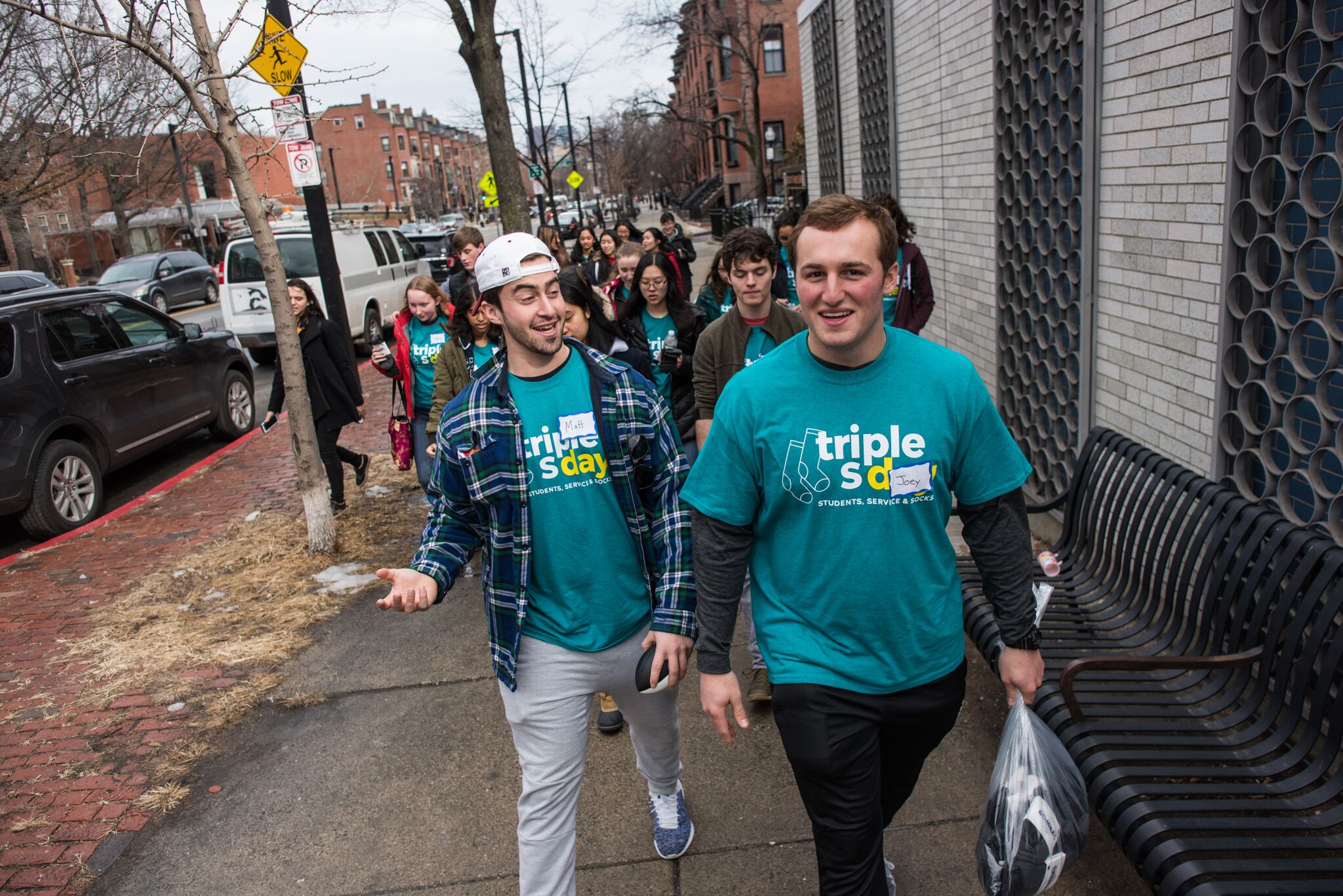 The students not only distributed the free socks but also spent the day helping the shelters make repairs, organize donations and clean.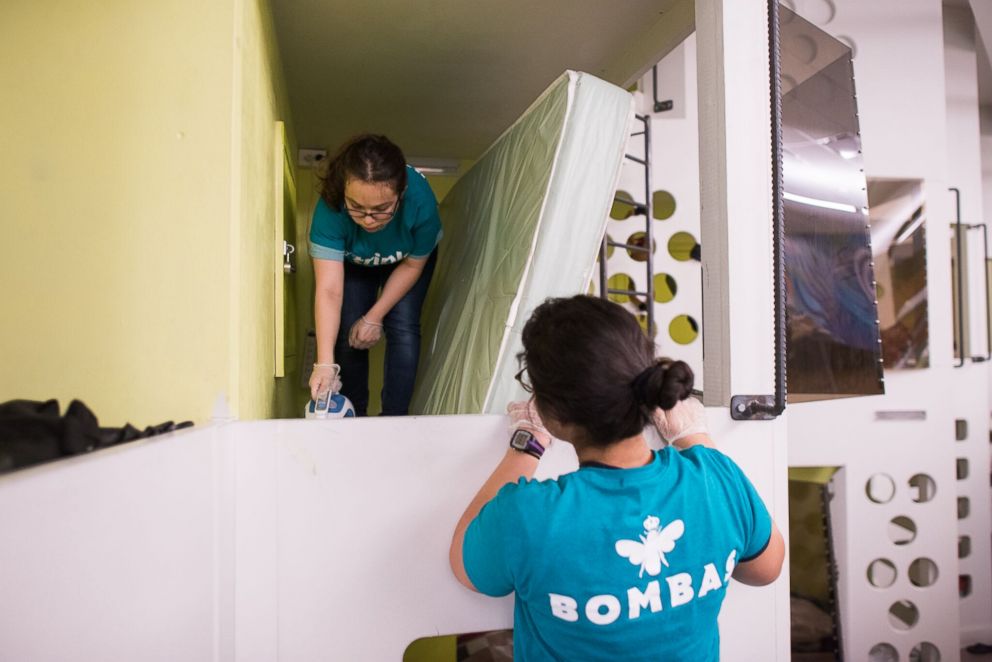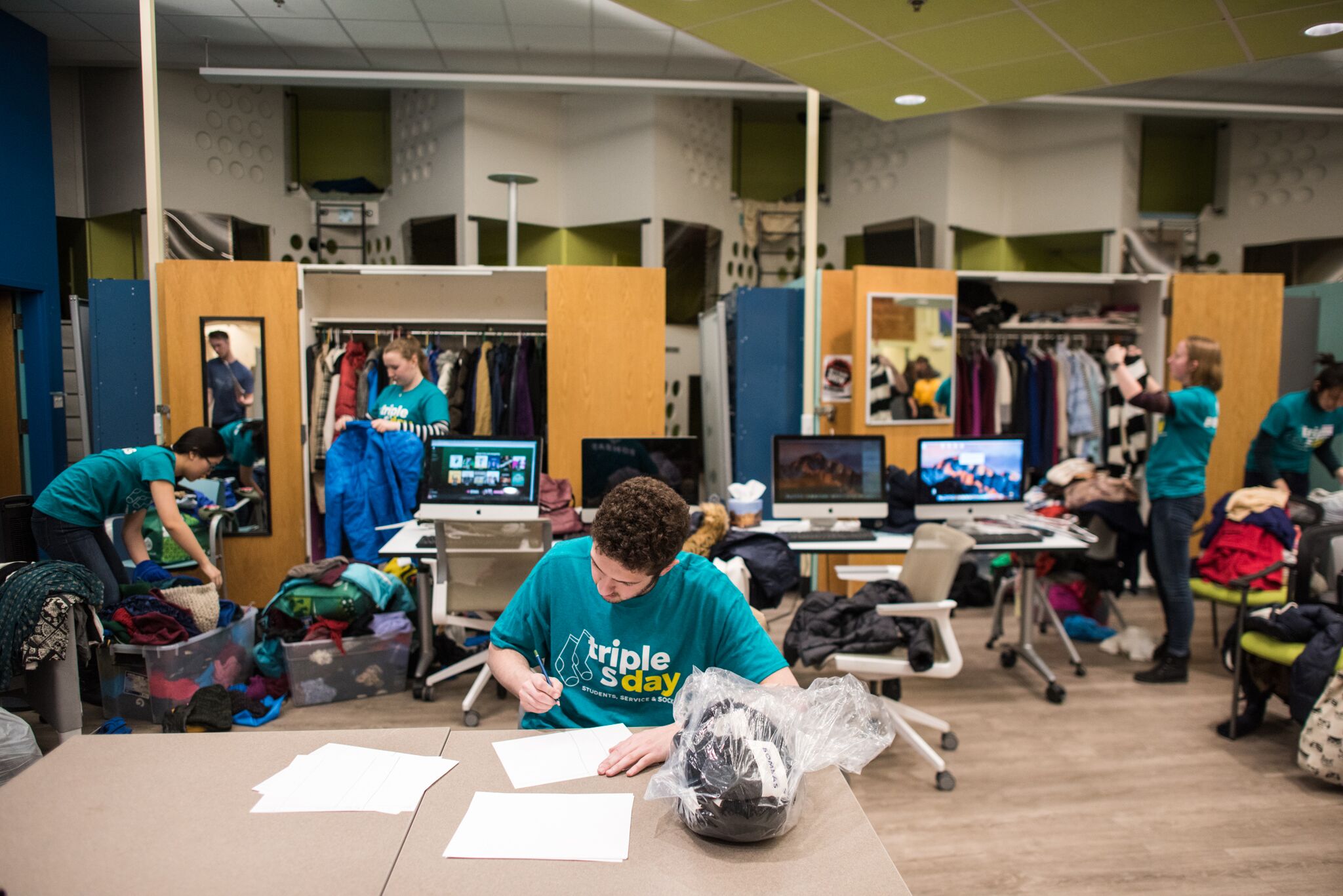 "It was a different event because it wasn't just sending over socks, but directly interacting with the residents and showing them that people do care about them," said Kim, who hopes to turn it into an annual event. "The volunteers said handing the socks to residents were the most moving experiences, to see their reactions."