— -- Marjory Stoneman Douglas High School student David Hogg needed little time to reflect on the shooting rampage he survived on lockdown in a classroom with other terrified students Wednesday.
"What I wish people would know is that this is something that people cannot get used to," Hogg, 17, told ABC News chief anchor George Stephanopoulos today on "Good Morning America."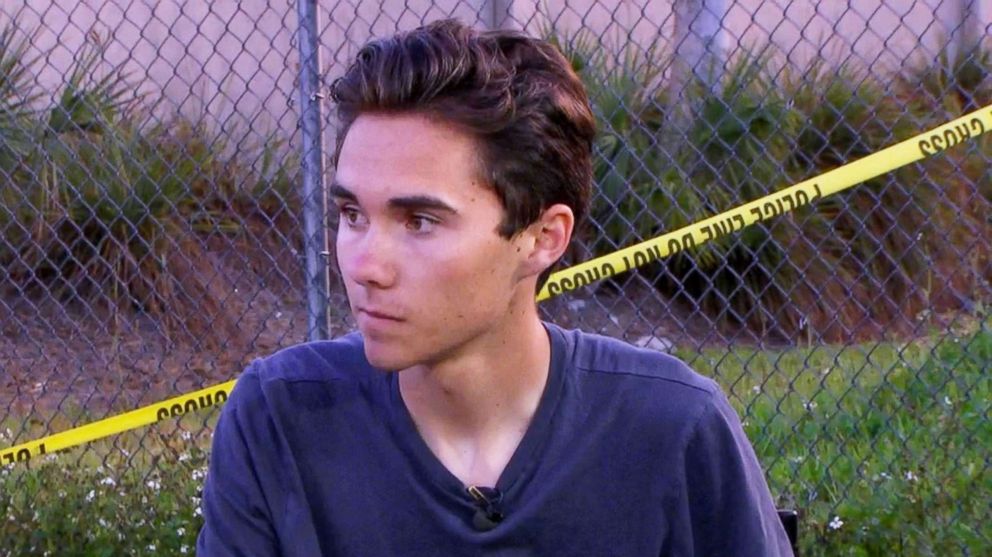 "This is something we can't let keep happening. Because if we do and we get used to it, it's going to happen again. This is a time for our country to take a look in the mirror and realize there is a serious issue here," he added.
Hogg, who could not see the shooter, took a video of himself and other students as they huddled in the classroom.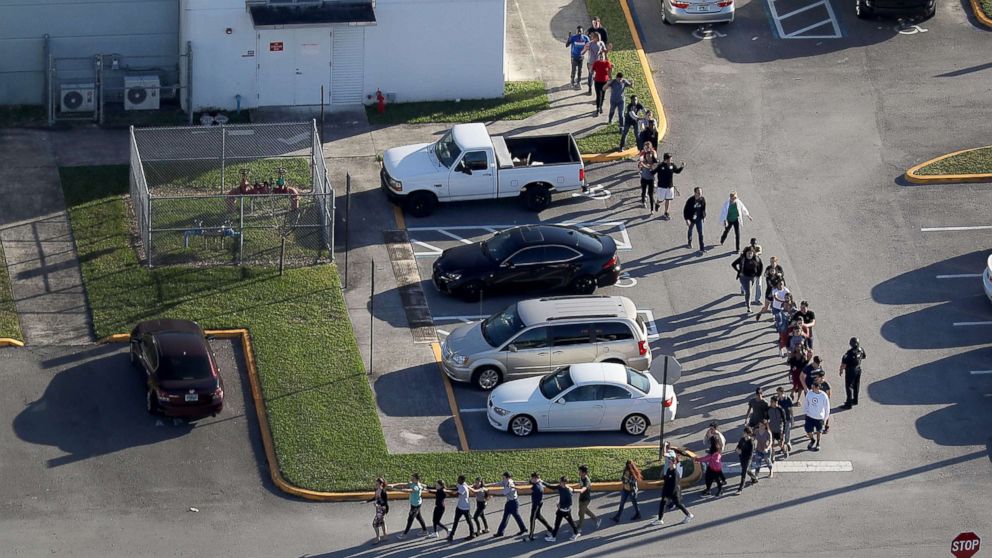 None of his friends were among the victims but his younger sister lost two friends among the 17 who died, he said.
"I was able to reach out to my other friends and students and thank God they're all all right. However, my sister, who is a freshman here, she had two of her, like, best friends die in this awful incident," Hogg said.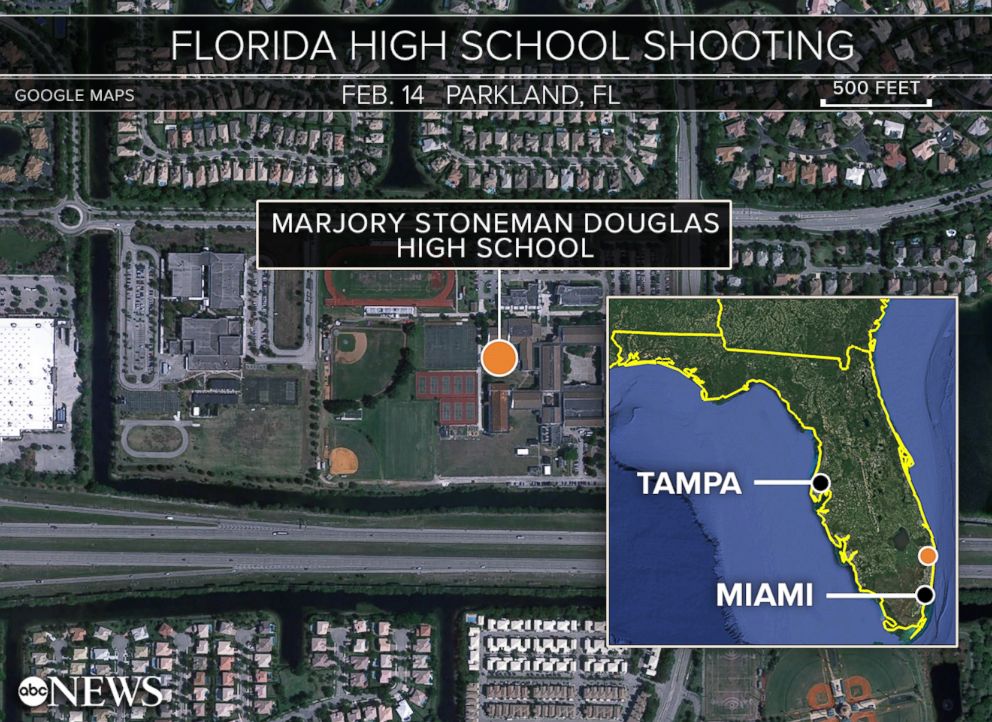 He praised the school's practice of locking classroom doors in an active-shooter situation.
"We have had meetings and teachers talking about what to do in these type of situations, actually, pretty recently and had initiatives to lock all the doors," he said, "and I think, honestly, that worked and easily saved a couple hundred if not a thousand lives because all those doors were locked."