A Florida woman who was planning her wedding is now planning how to rebuild her town, and possibly her home, after the devastation left behind by Hurricane Michael.
Interested in
Hurricane Michael?
Add Hurricane Michael as an interest to stay up to date on the latest Hurricane Michael news, video, and analysis from ABC News.
Kimberly Kennedy's wedding celebration is scheduled for Oct. 20 in a historic building in Port St. Joe, Florida.
The town, which neighbors Mexico Beach in the Florida Panhandle, took a direct hit Wednesday from Michael. The massive storm made landfall at 155 mph -- winds so strong that it just shy of a Category 5 storm.
Michael is the strongest storm since Hurricane Camille in 1969 and the third-most-powerful on record to hit the U.S.
Kennedy had her wedding dress and other wedding supplies in a home she now fears was either flooded by the hurricane or completely destroyed.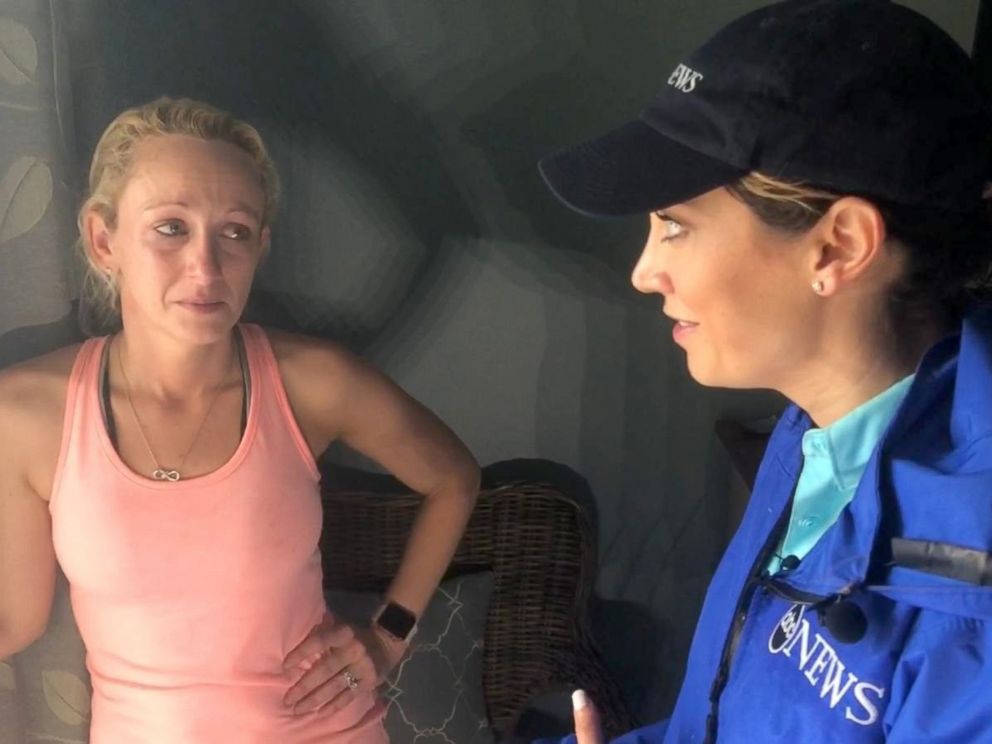 "Everything I have for my wedding is in that house," she told ABC News chief meteorologist Ginger Zee, who rode out the storm in the same condo building as Kennedy.
We won't venture out until it's safe but many people are wondering about their family members and homes. Here is my view from 23rd street summer house up and down 98. pic.twitter.com/37AuUQOAGH

— Ginger Zee (@Ginger_Zee) October 10, 2018
Kennedy was storing her wedding dress in the home of Mark Parker, he told "Good Morning America." Parker is a longtime friend who will be a groomsman in Kennedy's wedding.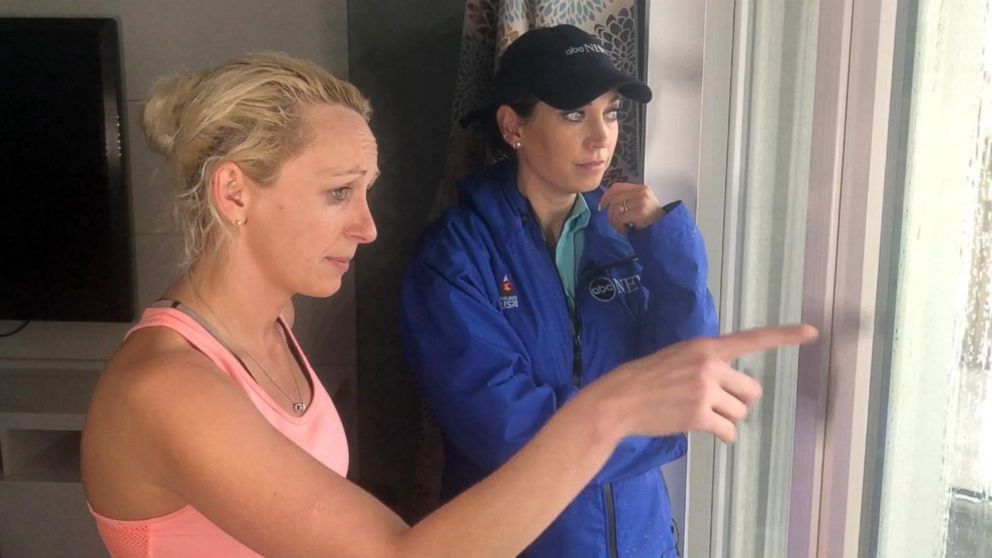 Kennedy and her husband, Jason Kennedy, eloped last year and were planning to have a wedding for family and friends in two weeks, Parker said.
"They had been saving their money to have a perfect wedding," he told "GMA."
Parker said he rented a room from the couple in their home before moving last year to his own house. That's where Kennedy was storing her wedding dress.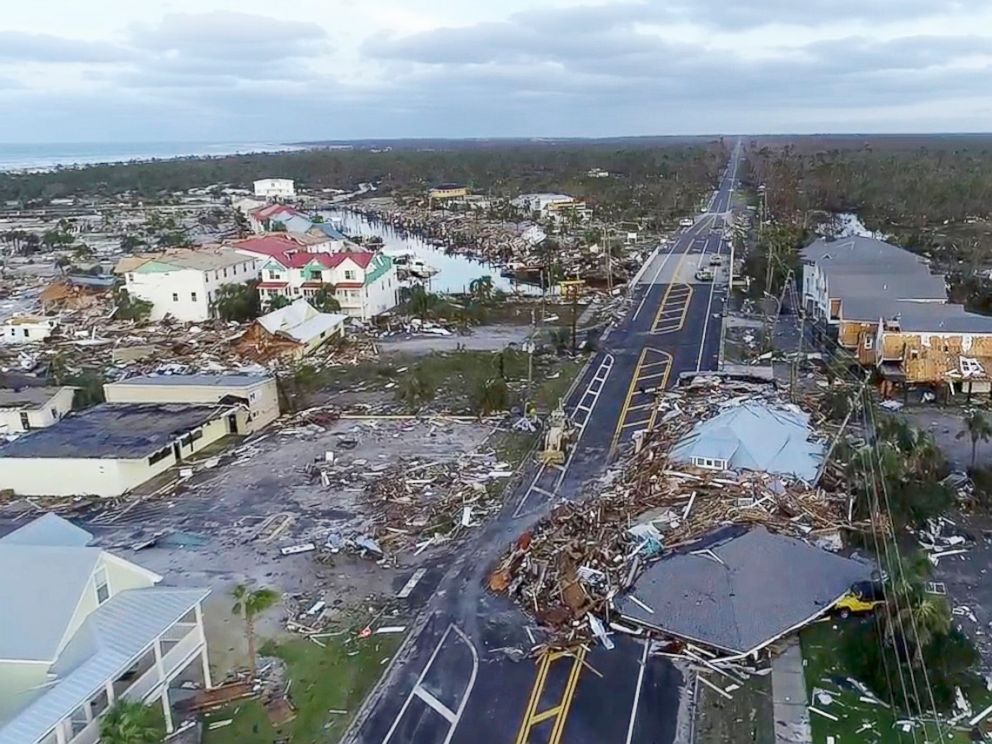 "I'm four blocks off the beach," Parker said. "I just saw a post on Facebook and the street leading to my house, they were going down it with a boat. I'm sure we probably got flooded, at the very least."
This is what 98 looks like from my viewpoint inside Summer House On 23rd Street in Mexico Beach. This condo building we are in sustained very little damage. Can't say the same for homes in the distance that were washed away. Such a sad scene. pic.twitter.com/pNIZV7rEsx

— Ginger Zee (@Ginger_Zee) October 10, 2018
Parker, who evacuated to Mississippi, said he had been in text communication with the couple Wednesday but then lost touch as cell service went out.
In some of the last text messages they had, Parker said Jason Kennedy told him his truck had floated out to a pond.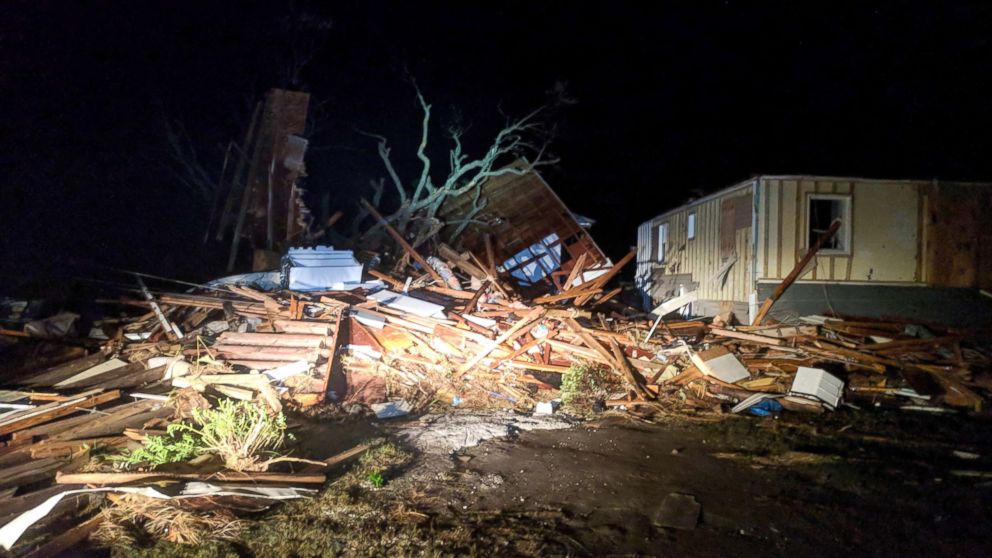 "The devastation is just horrible," Parker said of Port St. Joe, where he moved two years ago from Illinois. "It looks like half the town is gone."
"It's just such a beautiful place with great people," he added. "Everyone is so tight-knit there, even if someone didn't get hit, it's like they got hit."