Former journalist Maria Elvira Salazar is running for Congress and wants the Republican party to embrace Hispanic women
A former news anchor believes she can keep Miami red.
It's a campaign made for television, staring a candidate who used to be on TV.
When former news anchor Maria Elvira Salazar won the Republican primary in August, her Miami victory party was produced as tightly as a TV show.
Supporters flooded the entrance as she arrived, reaching over one another to shake her hand and hug her. Salazar read off a teleprompter -- in both Spanish and English.
Send "GMA" your Why It Matters video about which issues inspires you to vote and explore our midterms coverage.
Her campaign theme song "Con Ella Si" –- specifically re-recorded to add her name -- played on repeat by a DJ in the background.
"I am used to the cameras," she told the crowd. "I was a journalist for 35 years."
The viewers turned out to be the voters.
Her career as a journalist makes her a familiar and recognizable face in Florida's 27th Congressional District, where she is running for office.
Many supporters watched her over the years as she reported and anchored for CNN en Espanol, Telemundo, Univision and MEGA TV. At campaign roundtables and discussions, an introduction is often unnecessary.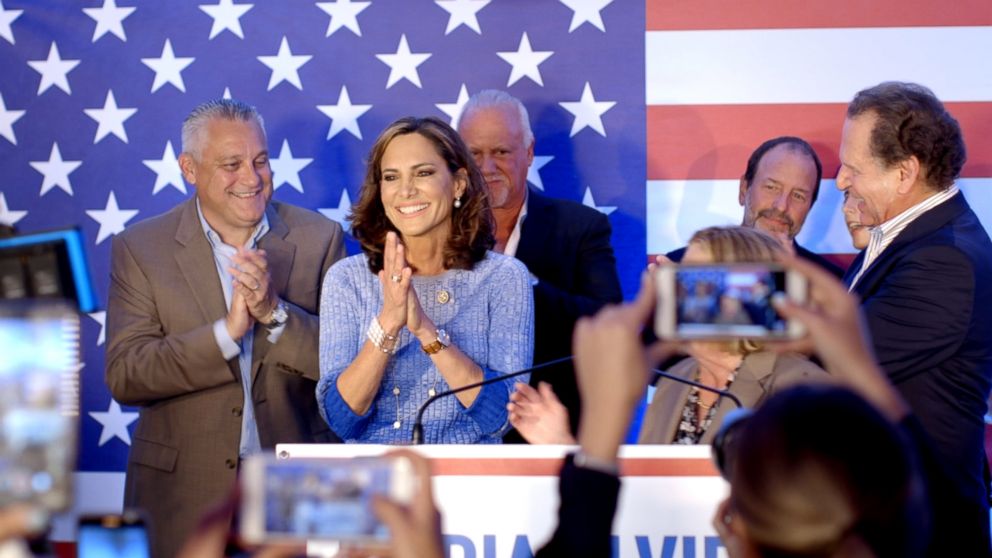 Residents at a campaign roundtable held at a senior citizens' center near Coral Gables followed her to the door, blocking her exit as they sought hugs.
"Someone, please -- take my photo," one elderly woman said in Spanish as she grasped Salazar's hand and gave her a kiss.
"Thanks to that work," she told "Good Morning America," referring to her career as a journalist, "that's why I was able to get so many votes -- because the viewers turned out to be the voters."
Journalism, she said, is much easier than running for Congress.
Salazar is among a wave of women running for office this midterm election. The spike is largely on the Democratic side, with 350 women filing to run for the House compared with 118 Republicans, according to the Center for Women and American Politics at Rutgers University.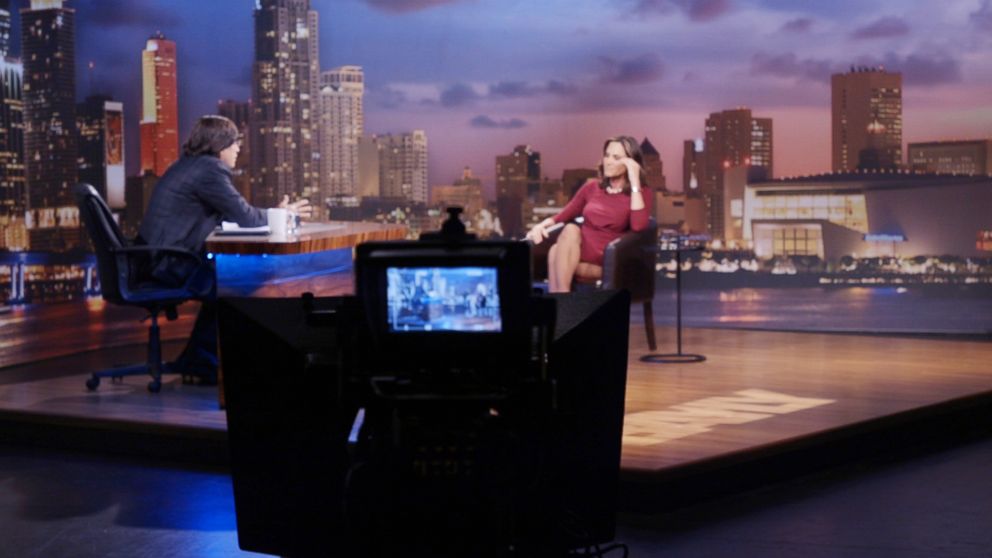 Only 64 women of color have served in Congress, and only four have been Republican, according to the research. Salazar believes it's the responsibility of the Republican party to embrace women.
We want a seat at the table.
"We want to have a seat at the table in this national conversation that is going on right now where we are part of that future," Salazar said. "So that's why I'm saying to the party, embrace us. We are the untapped constituency."
Running to carry the Republican torch in a tight, swing district
Salazar is hoping to replace Republican Rep. Ileana Ros-Lehtinen, who is retiring this year.
Ros-Lehtinen seemed to choose Salazar to carry the torch, appearing by her side as she won the party nomination in this tight, swing district.
Ros-Lehtinen was the first Latina elected to the U.S. Congress and has risen to top seats within the House GOP caucus.
While Ros-Lehtinen won her last reelection in 2016 by 10 points, some in the district say Salazar is not representative of the party or the district.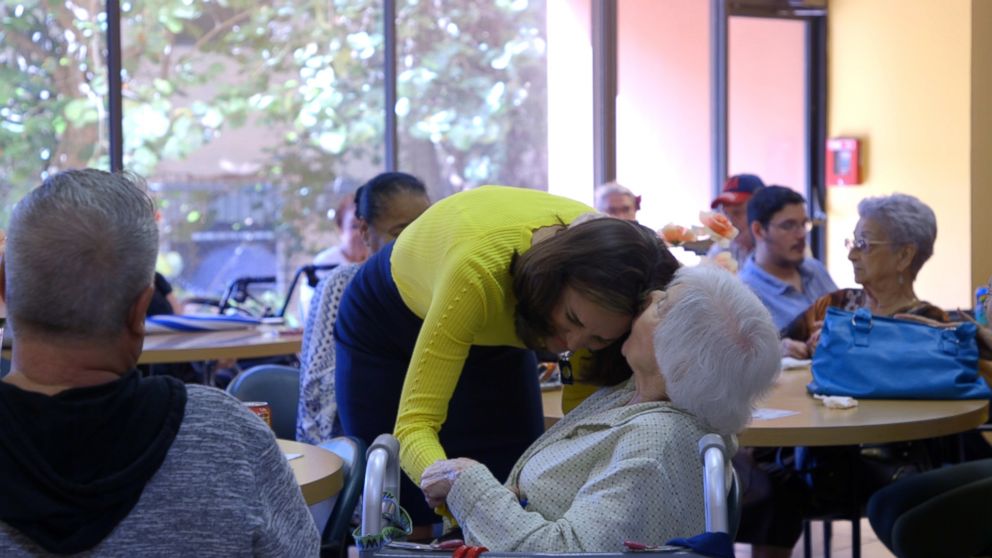 The voters in this district -- which includes downtown Miami, Miami Beach, Coral Gables, Key Biscayne and surrounding neighborhoods -- voted for Ros-Lehtinen but also for Democratic presidential candidate Hillary Clinton in 2016.
Democrat Donna Shalala, former U.S. Secretary of Health and Human Services, is facing off against Salazar this year for the seat. Both parties like their chances.
"Maria Elvira is a Republican nine months ago," Francisco Hernando, a FL-27 resident, said. Salazar said she's she never revealed her political party as a journalist, out of respect for viewers.
"I've always been a Republican at heart," she said. "I just didn't show it."
Hernando, who said he hasn't voted for a Democrat in 25 years, is among a group of Hispanic Republicans in Miami who are loyal to the Republican party.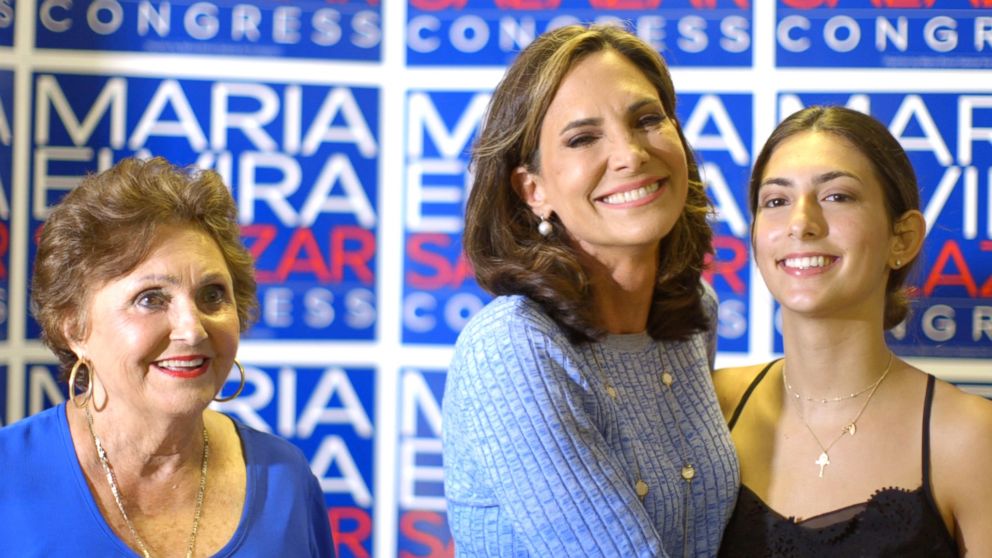 "I didn't vote for her [in the primary], but now maybe I have to vote for her, because if I don't vote for her it's equal to voting for the Democrat," Hernando told "Good Morning America" in Little Havana, the heart of Miami's Cuban community.
Opponents of Salazar also have criticized an interview she conducted with Fidel Castro in 1995. During the Republican primary, a negative political ad was released using portions of the interview to attack Salazar -- suggesting she was smitten and enamored by the Cuban dictator.
"The interview was manipulated," Salazar said in response. "It's an hour long. And they just took two or three areas where to make it look something that is not."
Speaking up for Hispanics
Florida's 27th is the "ultimate melting pot," Salazar said. "We are the home of millions of Cuban political refugees, my parents being [two] of them. ... We belong to a group of people that have suffered a lot and found in the United States of America another home."
Seventy percent of the district identifies as Hispanic, according to the U.S. Census. Salazar acknowledges that Donald Trump has "has not been soft on Hispanics" with his racially tinged comments about immigrants and people of color.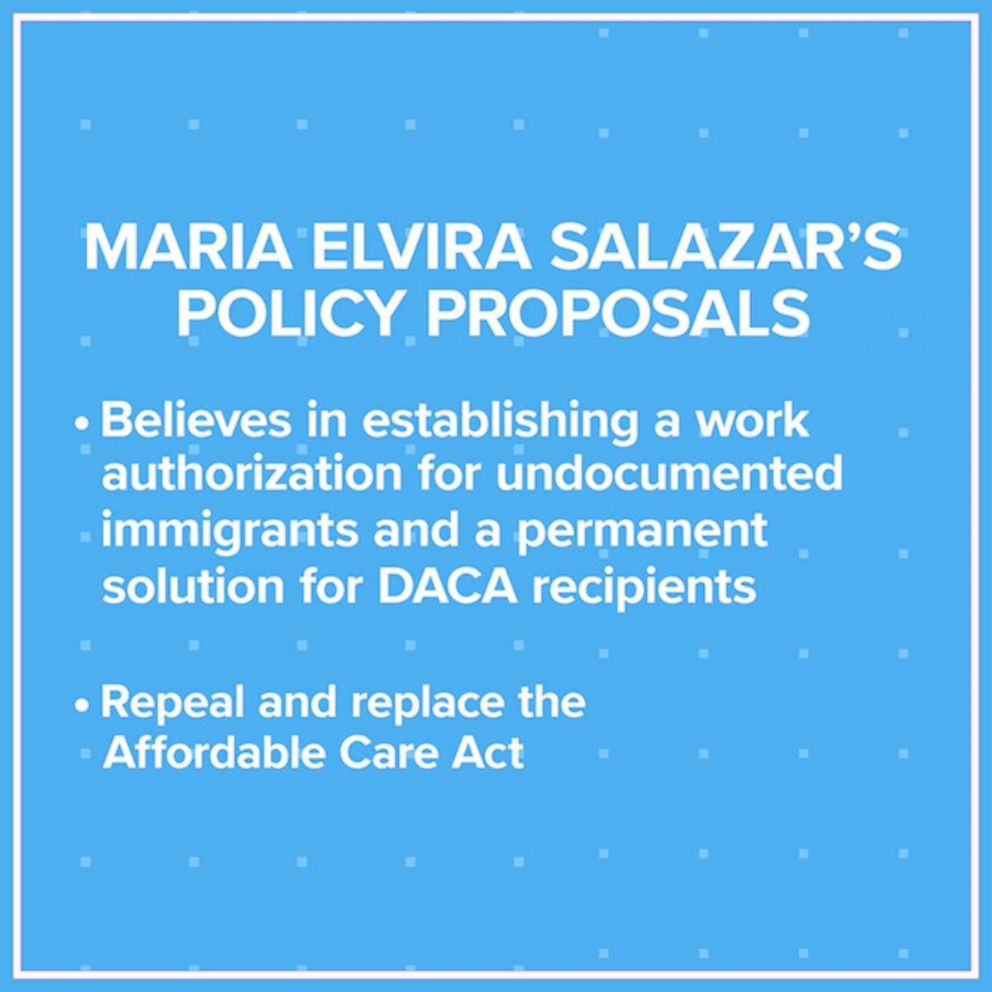 "I sometimes do not like what he says, but I do like the policies that he has implemented, and those policies are helping my community and my Miamians in a great deal," she said.
Salazar would like to work with Trump on immigration driving forward with her plan to secure the border and provide legality and work authorization for undocumented immigrants who have lived in the country for years.
"Trump says that he is the ultimate deal-maker, great -- so he needs to make a deal with Hispanics on this front," she said.
Tragically, Florida has been home to dozens of mass shootings -- including at the Pulse nightclub shooting and Majory Stoneman Douglas High School in Parkland. Salazar, who believes "guns don't shoot themselves," would like to implement a pilot program that places therapists in high schools throughout her district to detect abnormal behavior.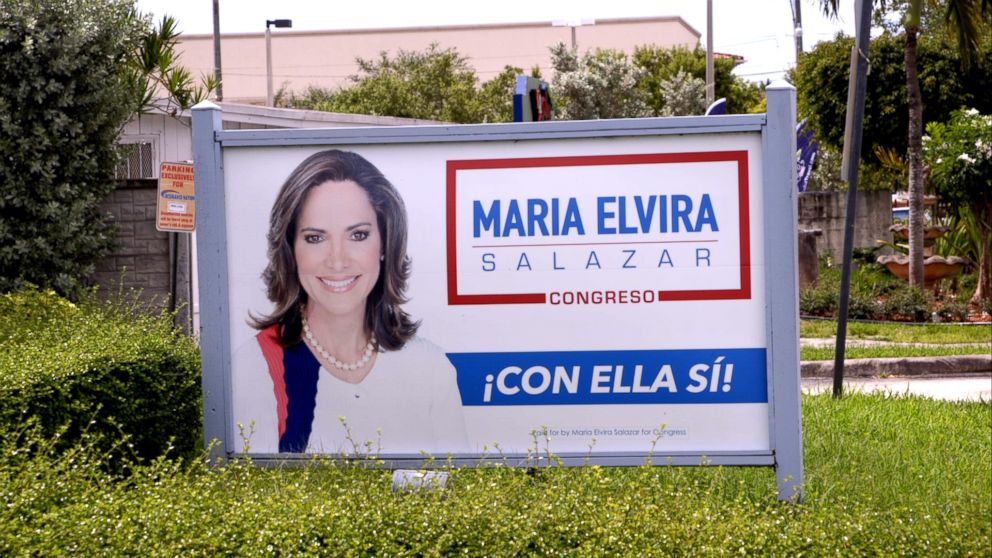 People get into politics for two reasons -- to be somebody or do something -- Salazar said.
"I am somebody already," she said. "People know me well. I want to do something."