Kamala Harris' sorority sisters speak out on her making history as 1st woman of color to be vice president
Harris pledged Alpha Kappa Alpha at Howard University in Washington, D.C.
As Kamala Harris prepares to make history as the first woman and woman of color to serve as vice president, her sorority sisters say they are not surprised that Harris is the woman shattering the nation's glass ceiling.
"It's no surprise, her journey," Monique Poydras, an Alpha Kappa Alpha member alongside Harris at Howard University in Washington, D.C., said Monday on "Good Morning America." "It's just such an amazing time and chapter for America because they're about to get a woman who works so hard and is going to work so hard for the country alongside President-elect Joe Biden."
Harris, 56, the daughter of immigrants, is expected to win the contest for the second-highest office after she and Joe Biden became the apparent winners Saturday in the crucial battleground state of Pennsylvania, putting the campaign over the threshold of 270 electoral votes needed to win the presidency.
Harris graduated from Howard University, an Historically Black College and University (HBCU), in 1986. Alpha Kappa Alpha Sorority (AKA) is the first Black Greek sorority founded at Howard.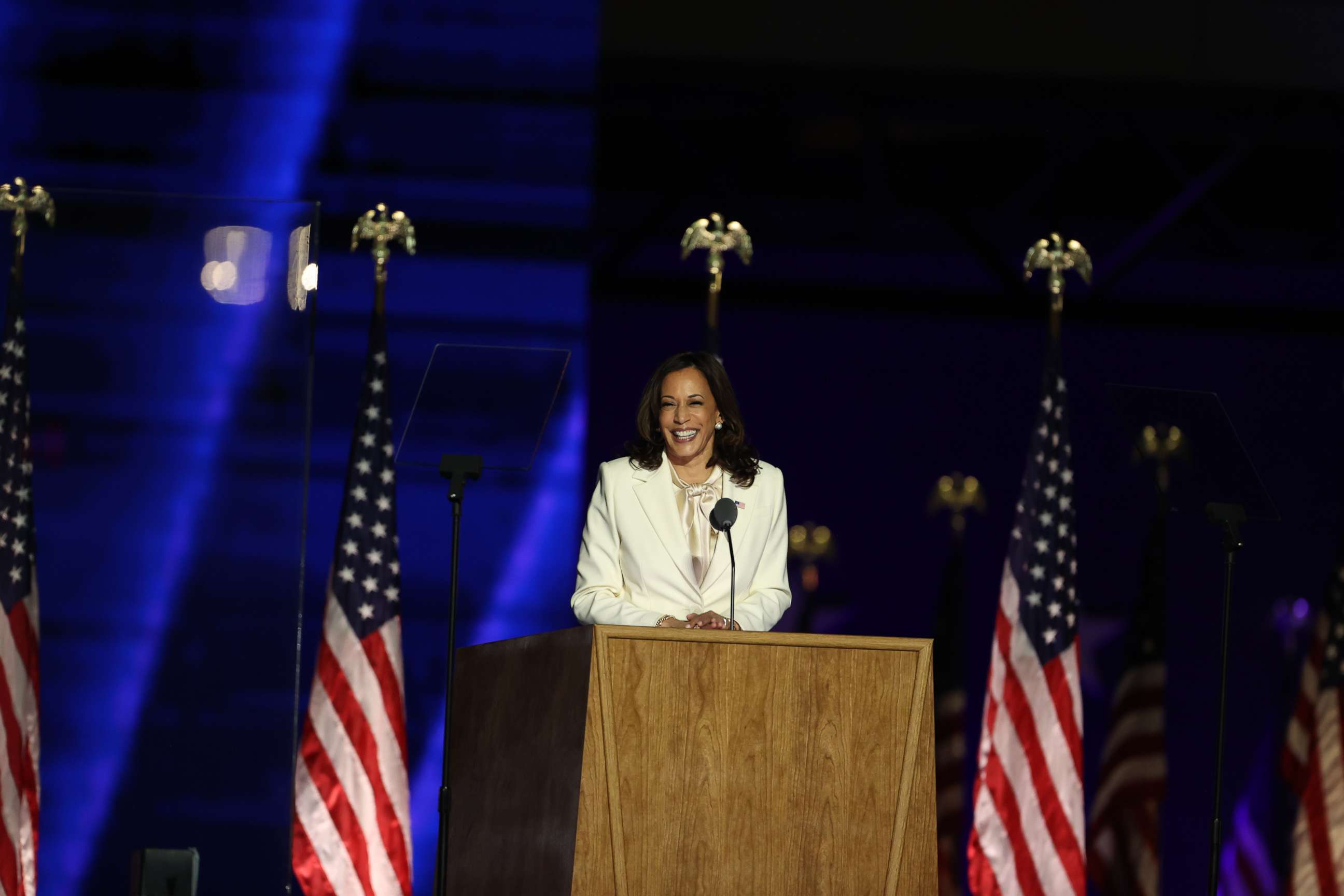 The sorority now has nearly 300,000 members, according to its website.
"It was absolutely amazing," said Lorri Saddler, an AKA with Harris at Howard, told "GMA" of watching Harris speak in Wilmington, Delaware, Saturday night.
Saddler, who now lives in Atlanta, said she watched Harris' speech alongside her three daughters, one of whom is also an AKA and another of whom is now an undergraduate at Howard.
"Experiencing it with them was really amazing, and seeing their reaction," said Saddler. "They're well aware of the history and the struggles that we've had in this country but what they know is that we had a Black president and now a Black female vice president and this totally shapes their reality ... they realized there are no limits for them."
Harris, whose mother was Indian and father is Jamaican, has already achieved several historic milestones throughout her career. She was the first African American woman to be elected district attorney of San Francisco, serving from 2004 to 2010.
In 2011, she became the first woman, first African American and first Asian American to serve as California's attorney general.
Harris has been a U.S. senator representing California since 2016.
The daughter of Jamaican and Indian immigrants previously made political history as California's attorney general and as a senator and paved the way for more to come.
Harris made an unsuccessful run for president last year, facing off against Biden in the Democratic primary.
"Reflecting on our time at Howard University, we're talking about someone who was dedicated to social justice issues, to protesting apartheid," Poydras, Harris' sorority sister, said of the vice president-elect. "The activities that she was involved clearly just transcend where she's at today."
Jill Louis, another AKA sorority sister of Harris', remembers her as always "grace under fire, grace under pressure."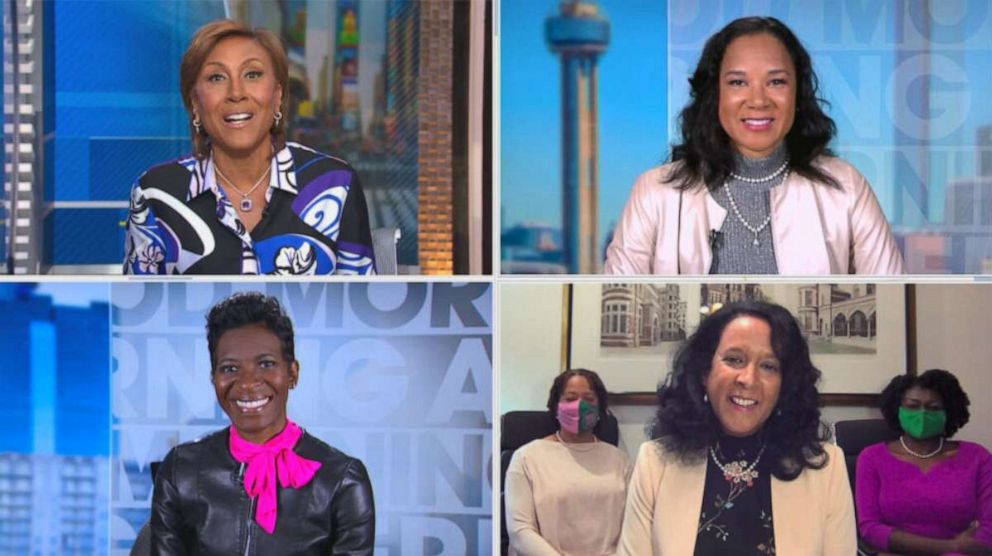 "You could imagine being with 38 women and needing to get places, do things, have deliverables and she was even keeled throughout," Louis said on "GMA." "We used to give her some ribbing because many times we were wearing these black coats that people have seen pictures of her in and they'd be in a giant pile. Imagine 38 black coats in a pile. She was able to carefully pick out hers and put it on and be ready to go."
ABC News' Meredith Deliso contributed to this report.