The California woman who was abducted, bound and raped in a 2015 case that shocked the nation broke her silence and described the anguish she felt after authorities at the time dismissed her kidnapping as a hoax.
"I don't know how to describe what it's like to sit back silently and watch the world have a conversation ... on the most horrific thing that you've lived through," Denise Huskins said in an exclusive interview with ABC News' Amy Robach.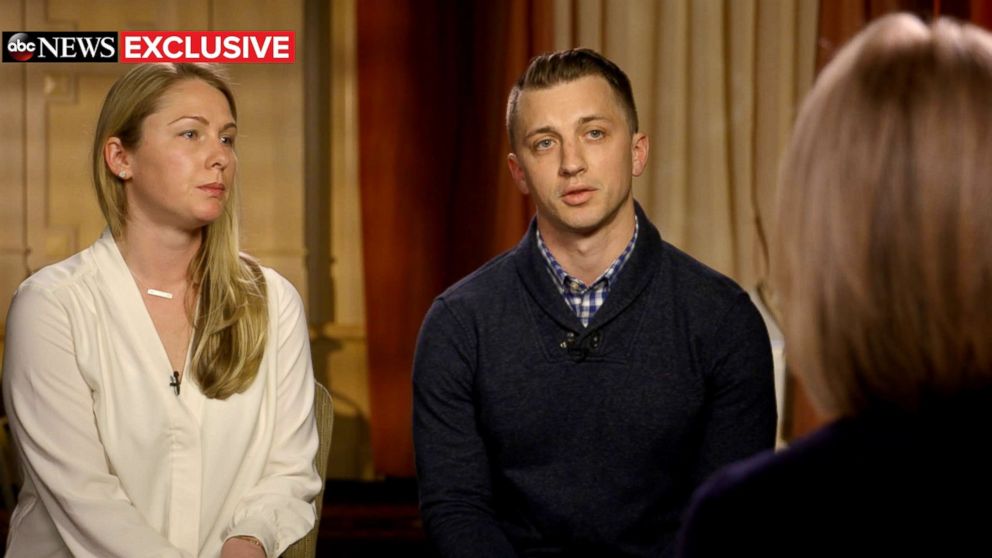 Huskins was kidnapped from her boyfriend's bed in the early morning hours of March 23, 2015. She says she was drugged, bound and raped before being released two days later.
Authorities at the time were suspicious of her disappearance. The Vallejo Police Department said in a news conference shortly after her reappearance that "none of the claims has been substantiated."
Police accused the couple of plundering "valuable resources away from our community."
Her case became dubbed the "Gone Girl" kidnapping, after the fictional book and film.
Later in 2015, a failed kidnapping attempt with many parallels to Huskins' rocked another California community and led to the arrest of Huskins's captor: Matthew Muller, a 38-year-old former attorney.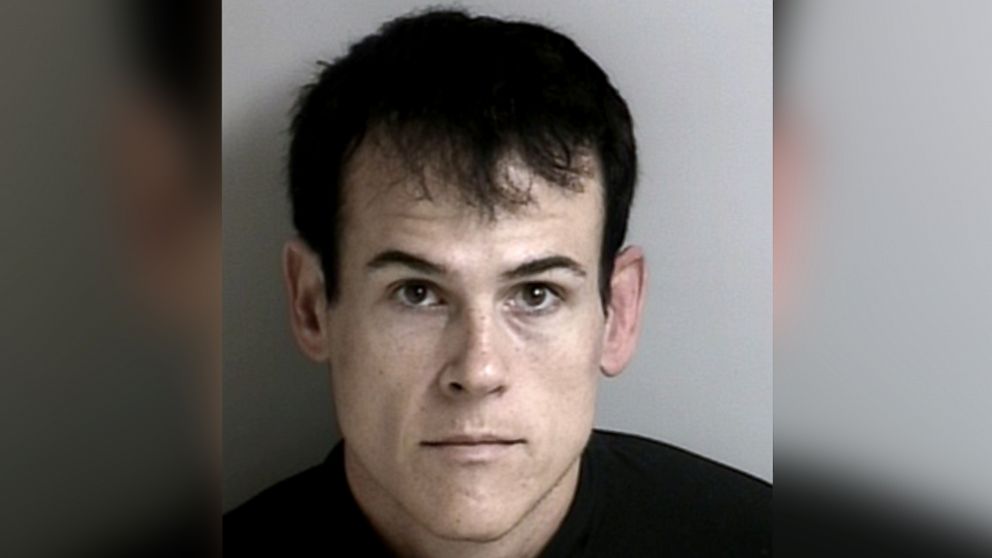 Muller is currently serving a 40-year prison term after pleading guilty to the kidnapping. He also faces new state charges, including rape.
'A really bad nightmare'
Huskins recalled the night in 2015 when she was abducted, describing it as "a really bad nightmare."
"The voice kept saying over and over again, like, 'Wake up, this is a robbery, we're not here to harm you,'" she said.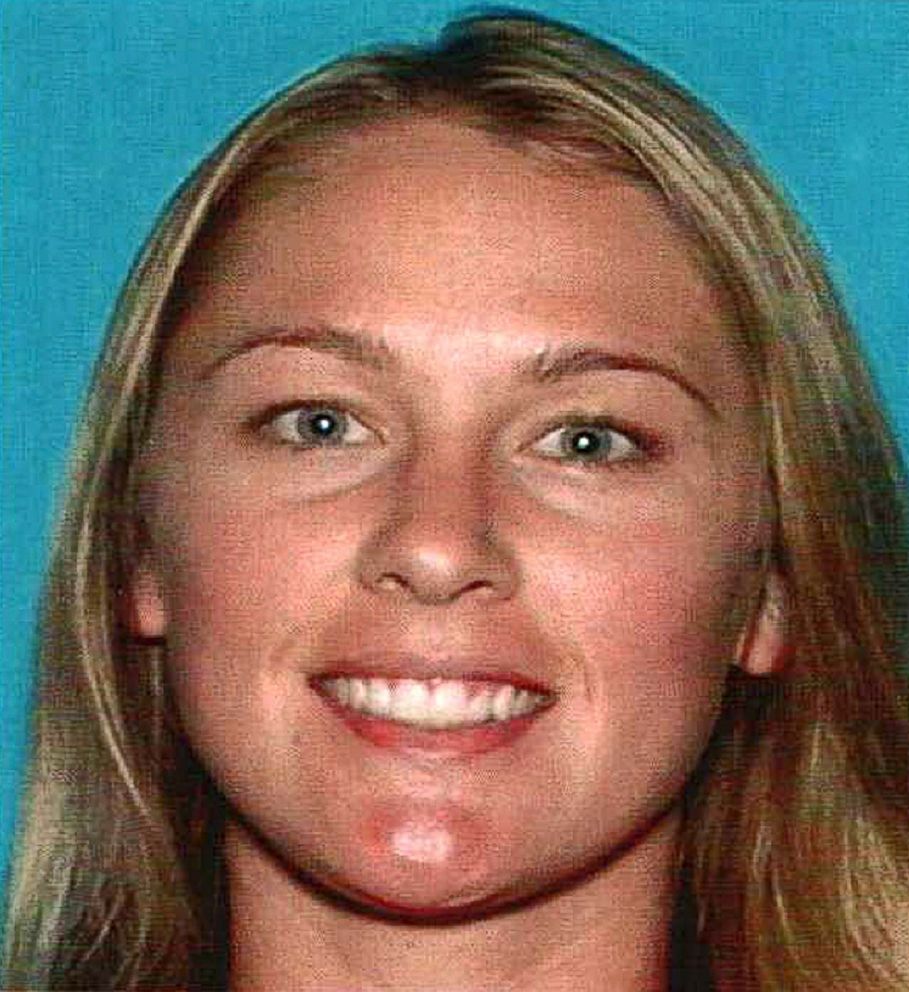 She said her kidnapper forced her to tie her boyfriend's hands and feet together. She added that during the harrowing incident, her kidnapper was "was encouraging me, saying, 'You're doing a good job.'"
Huskins said she and her boyfriend, Aaron Quinn, were bound, drugged and separated. Before she was released 48 hours later, Huskins said she was also raped twice by her kidnapper, who demanded a ransom of two installments of $85,000 for her safe return.
"I think they fooled themselves into this fantasy that ... you could wake someone up in the middle of the night, take the person they love, throw them in ... a trunk of a car," Quinn said of the kidnapping of his now-fiance. "And somehow we would just be able to move on with our lives after that."
Huskins said that during those two days before she was released by her kidnapper, she fully "expected the worst."
She said at the time she thought her "only hope" was to "show him the human that is in front of him."
"He spoke to me a lot," Huskins said, saying he told her "he just had a difficult time in his life."
"So I kind of shared with him," she added, "something that happened when I was younger."
She said she was hoping that if she told him "that I've already been assaulted" that "he won't want to add to it." This did not stop him from raping her, however, Huskins said.
Ultimately, Huskins said, "he made the decision to release me."
He blindfolded her and drove her about seven hours south to her hometown of Huntington Beach, California, according to Huskins.
"When he opened the car door I thought ... this is it," she said. "Either I'm going to hear a gunshot and that's it, or I'm going to get pushed off a cliff."
"He was guiding me," she added. "And I thought I was walking to my death."
"Then I heard a door close behind me, and I pulled up the blindfold, and I saw a toilet and a cement room," she said. "And I thought, 'Oh God, he is going to release me.'"
In the moments after she was released, "the only thing that I was thinking of was I want to see my mom and dad," Huskins said.
'The detective said ... I don't believe you'
Quinn recounted the despair he felt when nobody seemed to believe his story when he went to authorities.
"Everything was accusatory," he told ABC News. "And fairly quickly."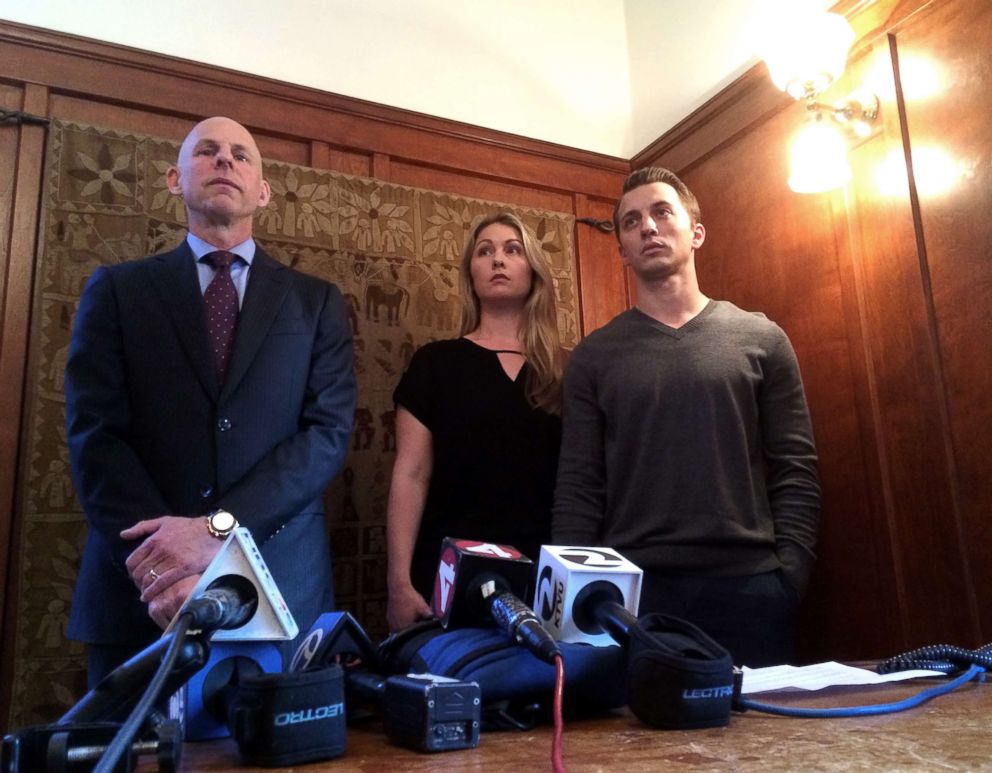 "The detective said, 'I don't -- I don't believe you,'" he added, saying that people immediately "started saying I killed Denise."
"I knew they were going to look at me as a suspect," he added. "That's what they should do, I was the last person to see her."
Quinn said he believes if Huskins wasn't released by her kidnapper, "I would be behind bars."
Huskins equated the way that law enforcement treated Quinn to how she was treated by her kidnapper.
"There's so many parallels to how I was treated by the kidnappers, and how I found out Aaron was treated by the 'good guys,'" she told ABC News.
Quinn said the Vallejo Police Department eventually "wrote a letter of apology," though they still "haven't made a public apology."
Late last week, Huskins and Quinn settled a civil lawsuit with the Vallejo Police Department for $2.5 million. The police department declined ABC News' request for comment until after that settlement is signed, but they do not admit to any wrongdoing.
Quinn responded to critics who have called their case stranger than fiction by saying, "This is only strange because the law enforcement made it strange."
"People broke into my home, threatened my family, threatened to hurt the person they kidnapped, charged a ransom," he added.
Quinn said that if authorities had "came out and said, 'This is a kidnapping,' followed the evidence, got Denise back, no one would be talking about ... 'Gone Girl' or anything like that."
Huskins and Quinn told ABC News that they decided to speak publicly in the hope that they can offer support to other victims of sexual violence, inspired in part by the recent Me Too and Time's Up movements. "This is not a female movement. It's a human movement, " Quinn said. "And I want do whatever I can to help support Denise and support those victims-- and survivors. Because this is a human being issue."
Huskins added, "It's biggest reason why we wanna speak up, as terrifying as it is, is to let those people know we understand and they're not alone. And to help give them the support that-- that they deserve."