A pilot who was rescued after his plane crashed on train tracks in California was reunited with the four officers who saved his life.
In January, Mark Jenkins, 70, a pilot in California, was flying his Cessna 172, when he had to make an emergency landing after experiencing engine failure.
"I had seconds to make a decision on what to do," Jenkins told "GMA." "I had always known that if I had an engine failure and I wasn't any higher than the tower, I knew that I had to take evasive action and land somewhere that didn't kill people."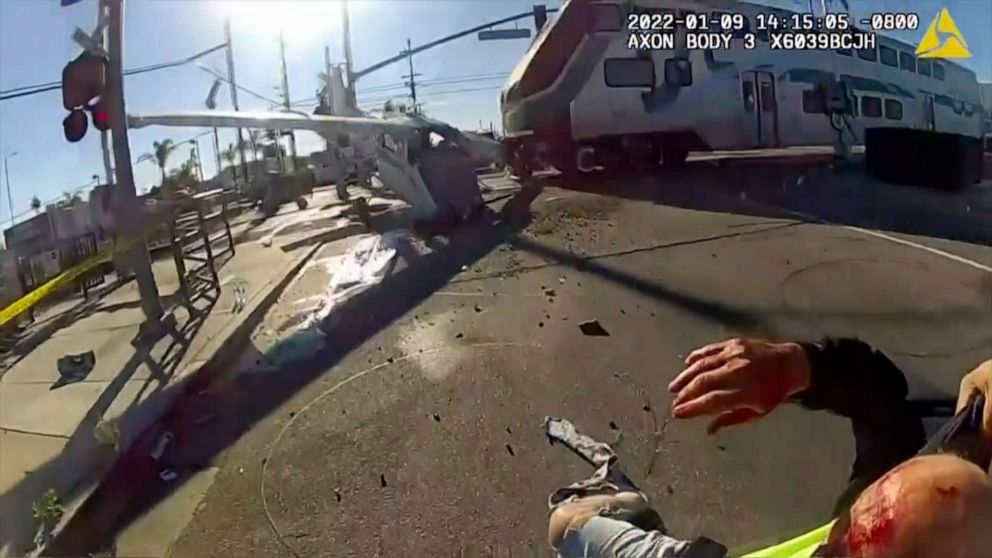 As he tried to land his plane, he saw a railroad track and decided to land his plane there, he said. Luckily, responding officers were less than a mile away from the crash. They leapt into action. A train smashed into the plane seconds after they pulled Jenkins clear of the wreck.
"Just hearing the train and feeling the vibrations through the floor, and just hearing crumpling metal, and I was just like, 'Wow, that was close, that was close,'" Los Angeles police officer Christopher Aboyte said.
"Being in that moment, it was just, we needed to take action," Los Angeles police officer Joseph Cavestany added. "And so it was just kind of second nature."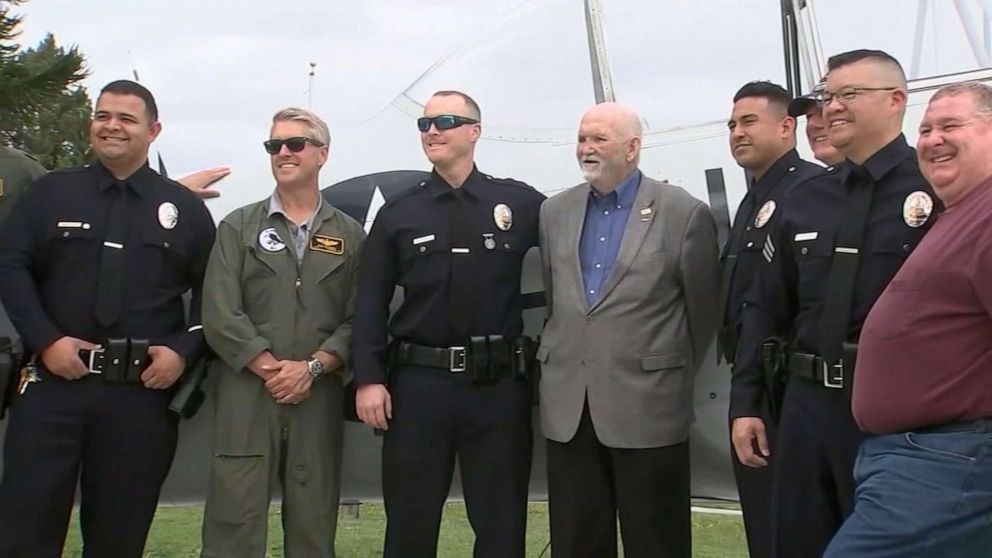 Now, Jenkins is thanking Castro and Cavestany for their help.
"I told them I love them and thank you for saving my life," Jenkins said. "They did their duty and I thank them for that very much.
"God put us in the place to be at the right time, and we were able to do our job," Los Angeles police officer Damien Castro said. "And fortunately everyone made it out OK, so just doing our job."