The 27-year-old Lancaster, Pennsylvania, man shot in the back with a Taser as he sat on the curb said the incident wasn't racially motivated -- it was incompetence.
"I don't believe it was driven by race -- it was driven by the fact of the matter that the police were not doing their job right," Sean Williams told "GMA." "At the end of the day, I followed every directive that was given to me, and I feel as though no matter what race you are, what color you are, what background you are, that should not be done to you as a man or as a woman or whoever you are.
"Nobody should be Tased in the back in a situation where they're not doing nothing wrong. If they're following every directive that's being given to them, there's no reason that somebody should get stunned in the back to the point where they could be traumatized for the rest of their life."
Dozens of protesters gathered at an old courthouse on Friday evening, a day after video of Williams' encounter was posted on social media. He declined to speak to the media at that time.
Footage shows multiple officers barking commands at him as he sat on a curb. He was unarmed.
A male officer, holding a Taser, can be heard saying: "Legs straight out or you're getting Tased."
A female officer yelled: "Put your legs straight out and cross them now."
Then there are repeated calls for Williams to put his legs "straight out" in front of him.
It appears Williams is complying as the male officer shoots him in the back.
Williams writhed around on the ground. More officers arrived. Williams was handcuffed.
Police later learned Williams had an outstanding warrent for possession of a controlled substance and public drunkenness. He was later released on $5,000 bail.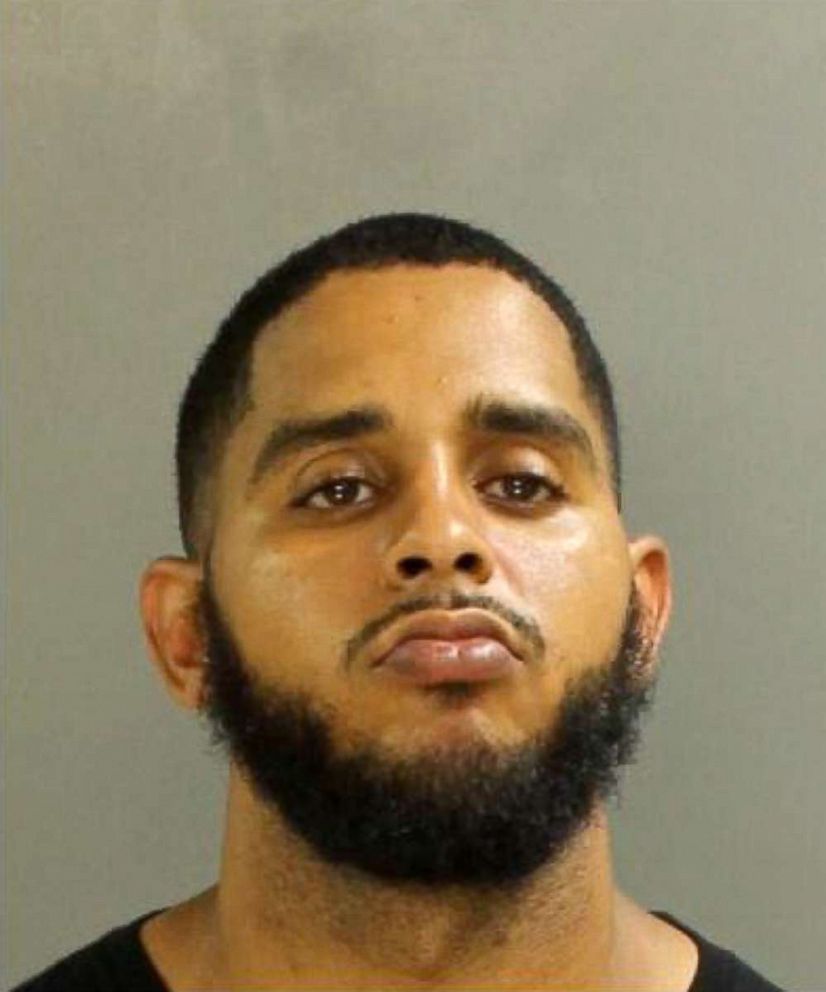 According to the police report, police pursued Williams after a 911 call received on Thursday morning that said a man "with a bat" went after a group of three people.
The group that apparently told Williams to go away told police he "had been exhibiting increasing erratic behavior over the previous few days" and wanted to fight them earlier. But they didn't say that Williams had a bat. No bat was found at the scene.
Lancaster Police Officer Shannon Mazzante, according to the police report, arrived at the scene and saw three individuals "telling a male to get away from them."
Lancaster Police Officer Philip Bernot, according to the police report, only used his Taser after Williams "failed to follow instructions."
Lancaster Mayor Danene Sorace said an investigation into the incident is underway and said in a video posted to her Facebook page: "Like you, when I saw the video I was upset by it, and it is of great concern to me."
"When the officer told me to sit on the curb, I was being compliant to everything they said," Williams said. "There were numerous officers asking me different directions, giving me different directives. One was telling me to sit. One was telling me to spread my legs. One was telling me to cross my legs. I was just trying to be compliant with everything the officers were saying."
Williams said he wasn't sure what to do.
"I was 100 percent confused about the whole situation," he added. "When the first officer was telling me what to do, I was following everything they were telling me to do. Every command he gave, I obeyed."
Williams said he still feels pain throughout his back, neck, shoulders and head since being shot with the Taser.
Brian Mildenberg, Williams' attorney, said any lawsuit filed will have two main objectives.
"Objective one," Mildenberg said, "is remedy for Sean, the individual, for the pain he suffered and continues to suffer, for being traumatized, for being subjected to excessive force. He deserves personal justice and remedy.
"The second objective is to ensure that this doesn't happen again in the city of Lancaster."