It is one thing to look on as your only child is nominated to the Supreme Court.
It's another thing to be called a "trailblazer" by your son as he accepts the president's nomination.
That's exactly what happened Monday night to Martha Kavanaugh, the mother of Supreme Court nominee Brett Kavanaugh.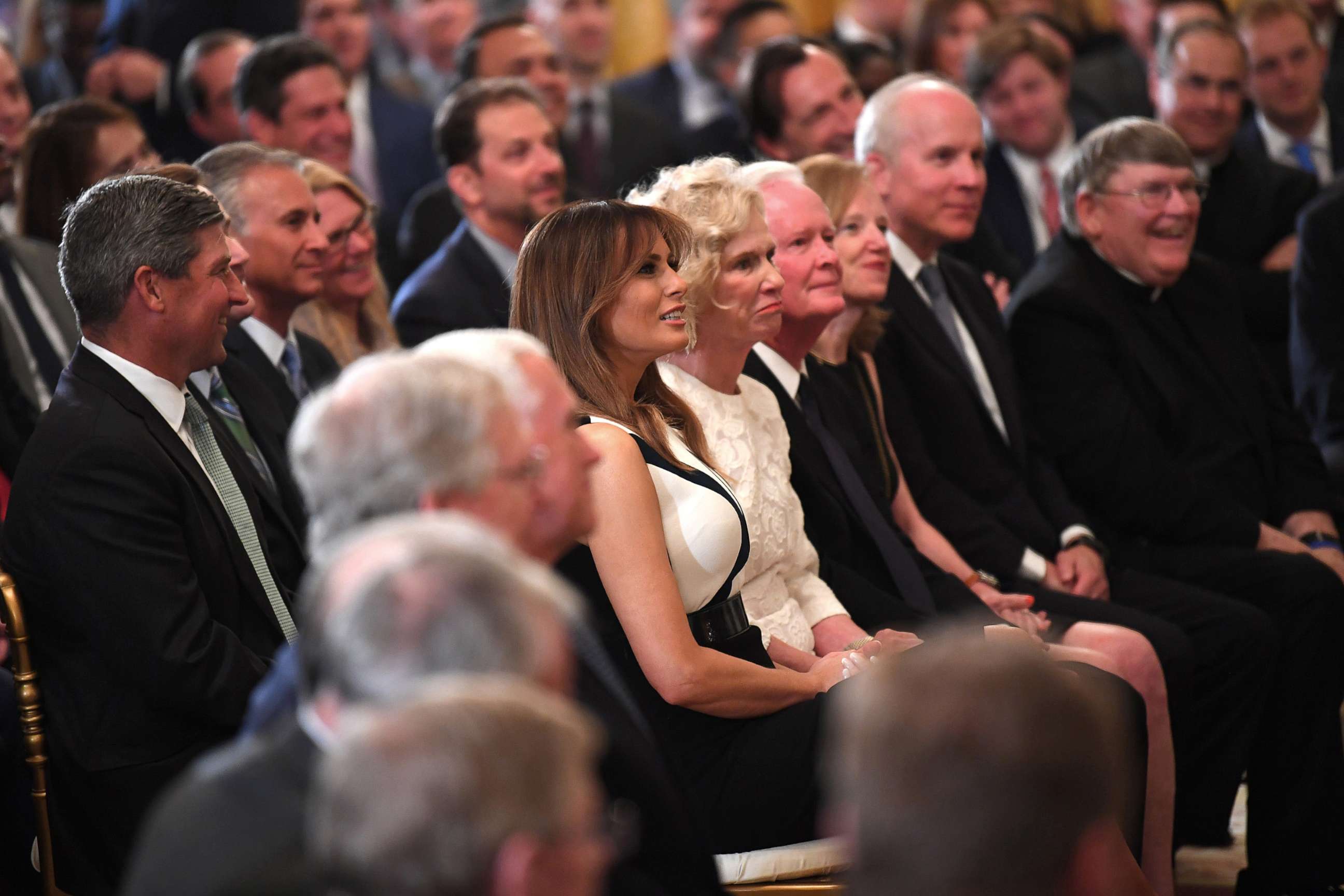 "My mom was a trailblazer," Brett Kavanaugh said at the White House announcement, as his mother and father listened. "When I was 10, she went to law school and became a prosecutor. My introduction to law came at our dinner table when she practiced her closing arguments. Her trademark line was: 'Use your common sense. What rings true? What rings false?' That's good advice for a juror and for a son."
"One of the few women prosecutors at that time, she overcame barriers and became a trial judge," he said. "The president introduced me tonight as Judge Kavanaugh. But to me, that title will always belong to my mom."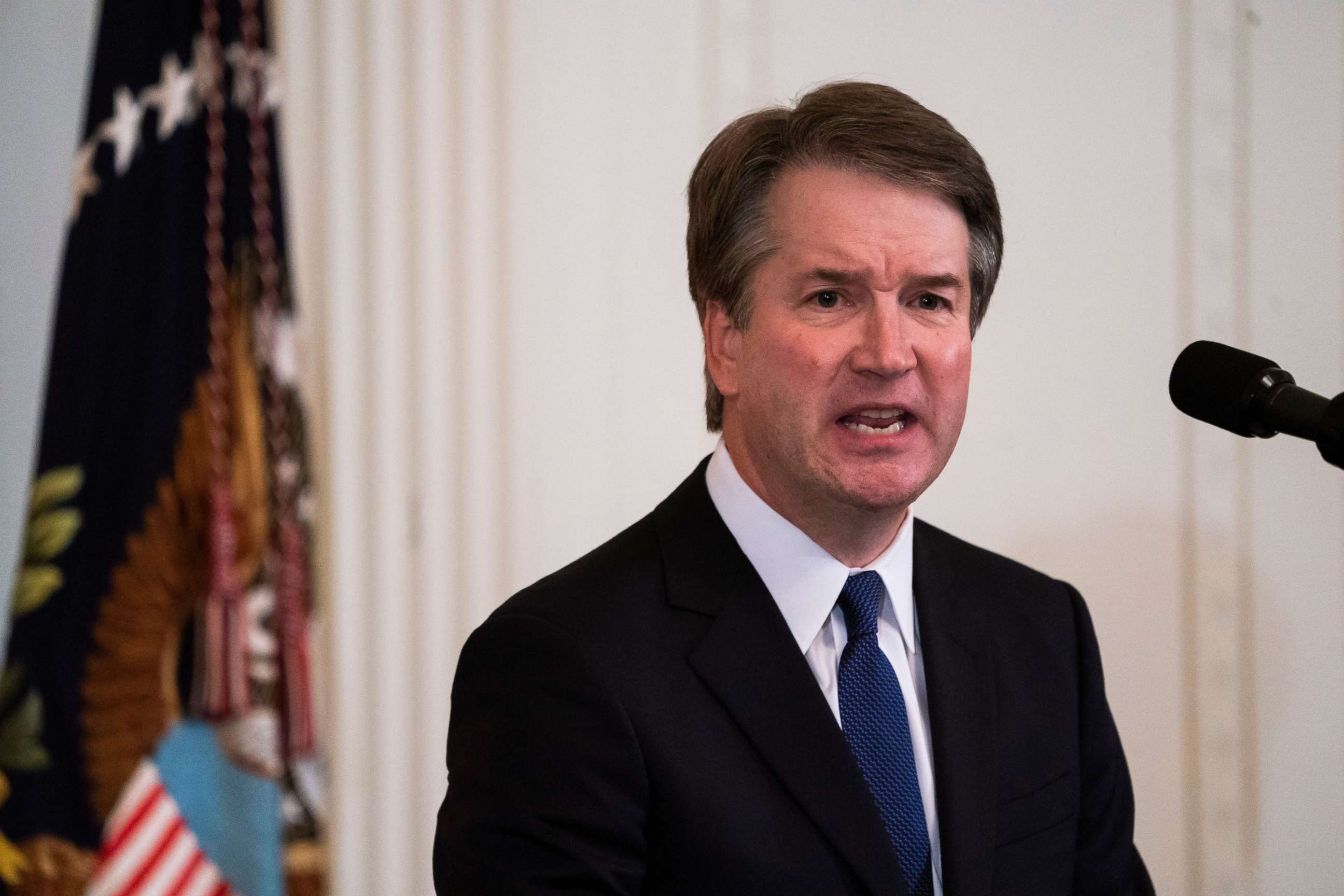 Martha Kavanaugh, a New Jersey native, was a public school teacher in Washington, D.C., before becoming a lawyer.
"When people ask what it's like to be an only child, I say it depends on who your parents are," Brett Kavanaugh said. "I was lucky."
He continued, "My mom was a teacher. In the 1960s and '70s, she taught history at two largely African-American public high schools in Washington, D.C., McKinley Tech and H.D. Woodson. Her example taught me the importance of equality for all Americans."
After spending years in the classroom, Martha Kavanaugh got her law degree from American University in 1978, graduating cum laude. She then began her career as a prosecutor in the Montgomery County, Maryland, State's Attorney's Office. according to her biography.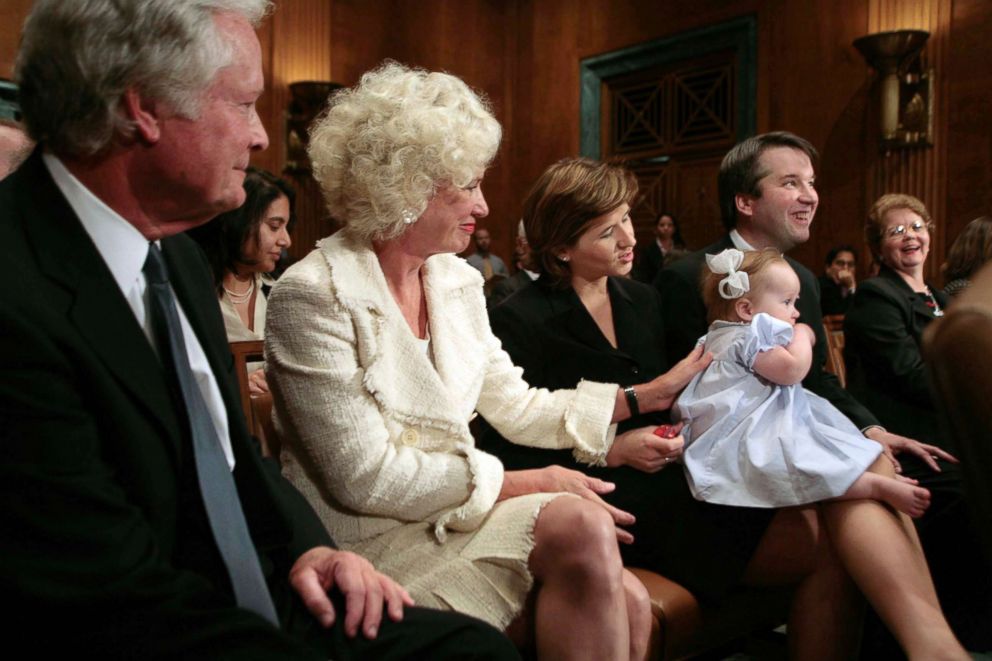 At the same time, while raising her young son, she became an adjunct professor at her law school alma mater and rose through the legal ranks to become a judge.
Martha Kavanaugh, whose husband, Edward, is also a lawyer, retired from her legal career in 2001 after spending seven years as an Associate Judge on the Montgomery County Circuit Court, 6th Judicial Circuit.
The praise Monday night from her son is not the first time Martha Kavanaugh has been recognized at the White House.
President George W. Bush also spoke of her career in education and law and her role as a mother while swearing in Brett Kavanaugh to the U.S. Circuit Court of Appeals for the District of Columbia in 2006.
"Martha instilled in her son a passion for service and raised him to be true to the motto of his Jesuit high school: ``Men for Others," Bush said, calling the Kavanaughs' public service a "fine family tradition."
Brett Kavanaugh, 53, attended Yale for both his undergraduate and law degrees, graduating law school cum laude in 1990. He then clerked for appellate judges Walter Stapleton and Alex Kozinski before clerking for Justice Anthony Kennedy – whose seat he would take if confirmed.