Dr. Kim Schrier described it like any other birth story -- but this one was about the birth of her candidacy.
Interested in
Midterm Elections?
Add Midterm Elections as an interest to stay up to date on the latest Midterm Elections news, video, and analysis from ABC News.
A mom and pediatrician for nearly two decades, Schrier marched in the local Women's March after President Donald Trump was inaugurated and has regularly called her congressman to express her concerns with the new administration.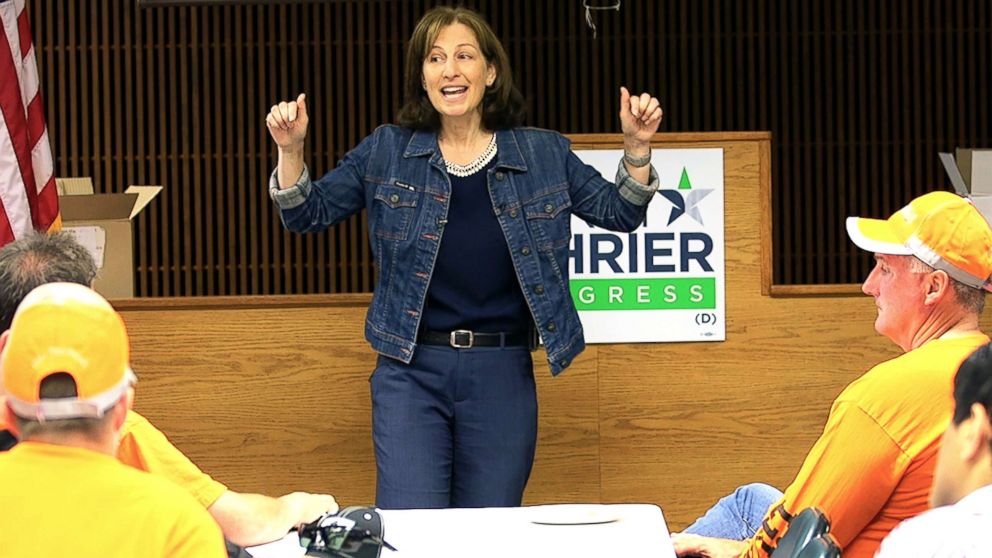 She felt particularly disturbed though by the Republican health care bill introduced last year, and so she went to her representative's office, hoping to talk to him.
Republican Dave Reichert, a seven-term congressman, was not holding many town halls at the time. Schrier was greeted by his staff, and despite relaying her nervousness about the bill as a doctor and as someone with type 1 diabetes as a pre-existing condition, Reichert voted for the bill in committee.
"

"

I am a pediatrician through and through
"That was really the last straw, for me, because we all deserve better," Schrier told a crowd of union workers during a campaign event last week. She talked about needing Congress as a check on Trump, too.
"Reichert wasn't doing it, and so I decided to run against him," she said. "That's why I'm stepping up."
The way Shrier talked about the 2016 election as a turning point sounded similar to dozens of other first-time female candidates around the country who've also decided to put their other careers on hold and jump into politics.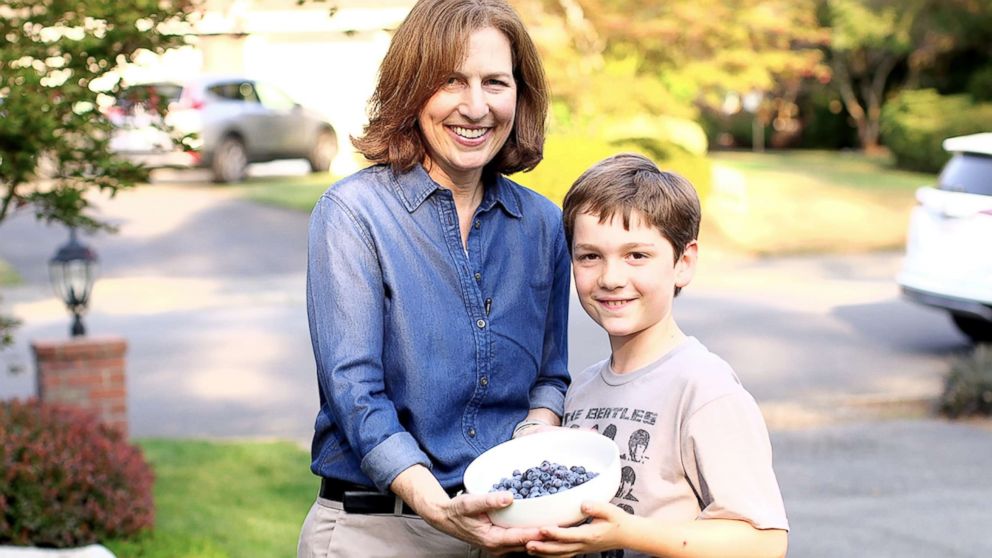 "I am a pediatrician through and through," Schrier told ABC News during an interview at her home in Sammamish, Washington. "My life, as I envisioned it, was to take care of children and teenagers in my practice and simply retire and then teach medicine.
She continued, "But I think this is one of those moments in history when we're all going to look back and think, 'OK, what did we do after the 2016 election? What did we do when we saw divisiveness in our country, when we saw attacks on women's reproductive health care, when we saw attacks on our health in general? Were we on the correct side of history?'"
Like many Democratic women running this year, Schrier would bring unique expertise. There are no female doctors in Congress.
Remarkably, though, there's another in her race.
One of Schrier's two Democratic opponents is a first-time candidate in addition to being a female doctor. Shannon Hader has a very different vibe though.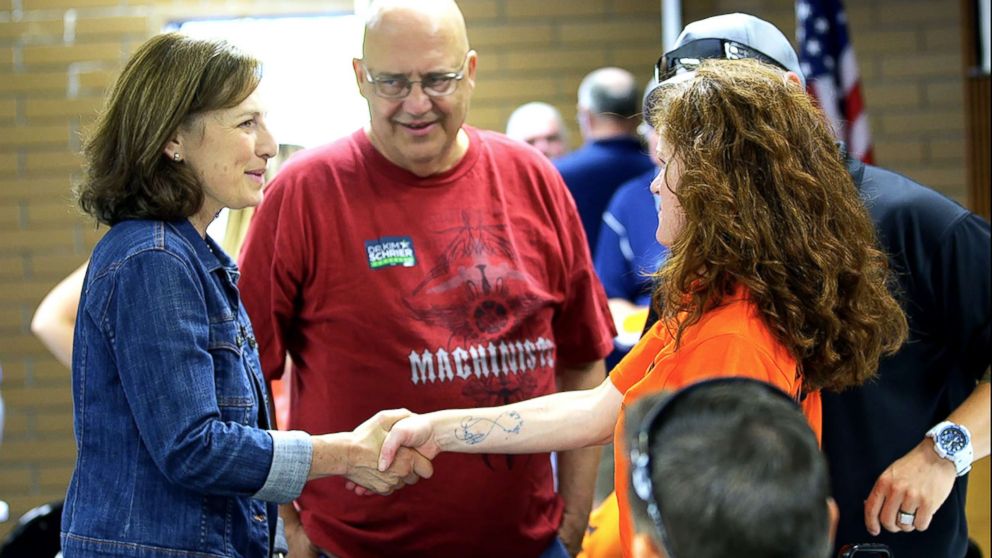 Schrier is a mom with the kind of reassuring voice and broad smile that makes it easy to picture her working with children as a pediatrician. Hader, on the other hand, unmarried and without children, comes across a little rough and tumble. She grew up in the district, and her eyes light up when talking about her time abroad in remote places as a medic and officer with the Commissioned Corps of the U.S. Public Health Service.
Hader worked on epidemics in Africa and spent time as a director leading teams and writing policy to combat HIV and TB through the Centers for Disease Control and Prevention. She touts her Washington, D.C., and health care policy experience.
"

"

I am a true believer that government can and should work for the people
Both women have been racking up endorsements. Hader recently received the backing of the Seattle Times.
"I am a true believer that government can and should work for the people," Hader told ABC News last weekend at her campaign headquarters in Auburn, Washington, the city where she grew up. "During the last election, I started to get very upset by the different kinds of division being fanned, in particular that division between the urban elite and everybody else."
She was "inside this administration" as a senior leader at the CDC for nine months.
"So seeing from the inside agencies like the CDC," Hader said, "which is not particularly political or polarized, being actively dismantled and insidiously undercut, and knowing it was going to get worse, suddenly, your heart, your head, your gut, I felt the burden to say, 'OK, put money where your mouth is. Time to jump in.'"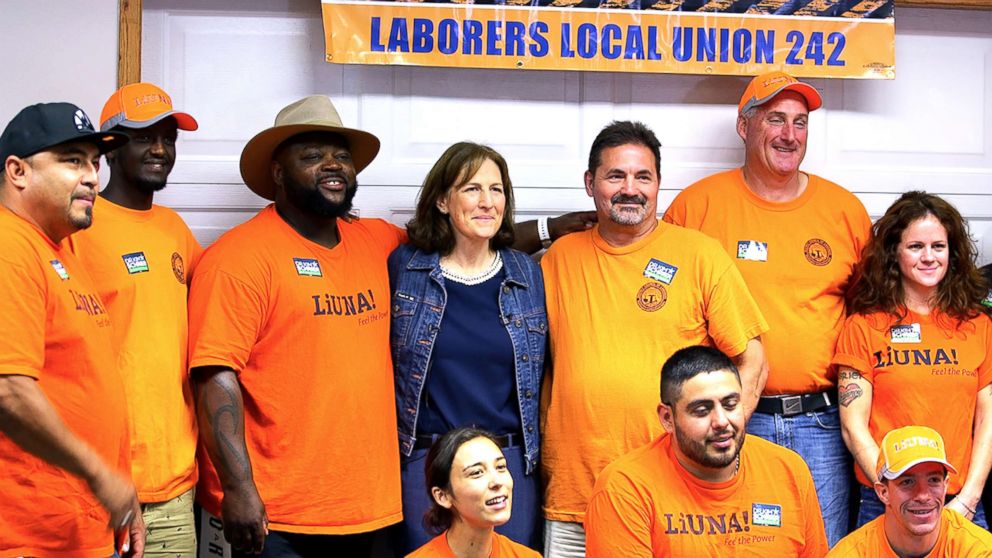 Another Democrat, Jason Rittereiser, also grew up in the district and then worked as a criminal prosecutor. He was named one of the state's "Outstanding Young Lawyers of the Year" in 2017 by the local bar association. He also worked for a member of Congress.
The quality of all three Democratic candidates and campaigns is perhaps a sign of how much the party wants to flip the seat.
A Democrat has never held Washington state's 8th Congressional District, though the party has been eyeing it for years. The population there is a mix of younger families with ties to the technology businesses in the area, old and powerful unions -- there are a few major Boeing plants -- and agricultural communities east of the Cascade Mountains. It is the only district in the state that straddles the eastern and western part of the state, which is often culturally and politically divided.
Plus, it is one of the only two-dozen districts in the country currently controlled by Republicans but which voted for Hillary Clinton. A handful of those districts are now open races, like this one, after the sitting members decided to retire.
Reichert announced his retirement 11 months ago. He, ultimately, was one of only a few Republicans who voted against the health care bill.
Republican Dino Rossi, a businessman and former state senator, is also in the running to try to replace him.