With women running in record numbers, female campaign managers are riding the 'pink wave' too
More women are becoming campaign managers.
Send "GMA" your Why It Matters video about which issues inspires you to vote and explore our midterms coverage.
This midterm cycle, with a historic number of female candidates on the ballot, women are hoping to make history and shake up politics.
Erin Mincberg knew she wanted to join the unprecedented number of women running for office this year, but instead of running for office, she's working behind the scenes running a campaign.
Mincberg manages the campaign for Lizzie Pannill Fletcher, who's running for Congress in Texas' 7th Congressional District. Mincberg, who had been helping with other campaigns across the country, moved back to her hometown of Houston, because she wanted to help work for a candidate who she believes can win.
If you walk into Fletcher's Houston campaign office, you'll find Mincberg and dozens of other women at work.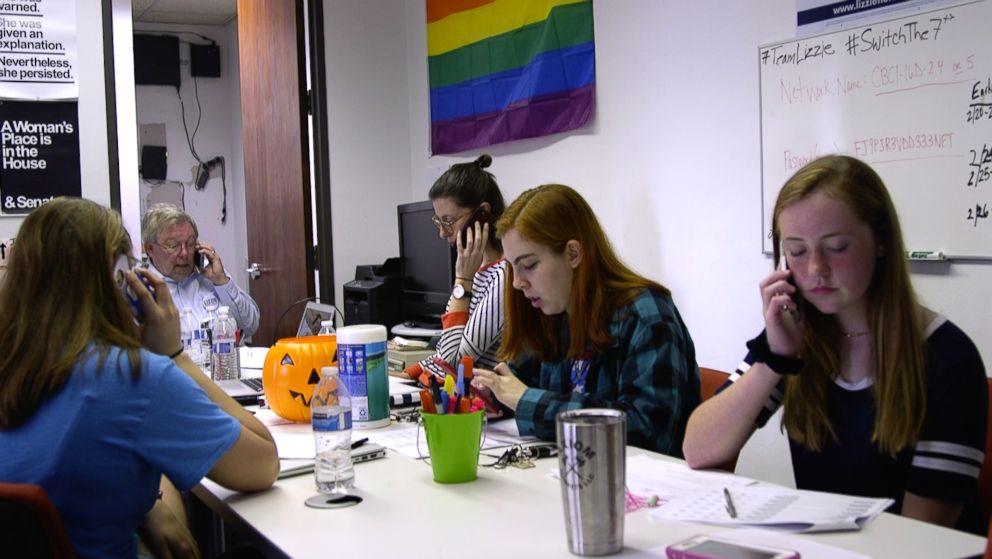 "We definitely have more women than men on staff," Mincberg said.
We definitely have more women than men on staff.
"It's incredibly important for me to build a team full of women. I was lucky to have women bring me up along the way and it's very important for me to find good, smart, passionate women and help bring them up," Mincberg said.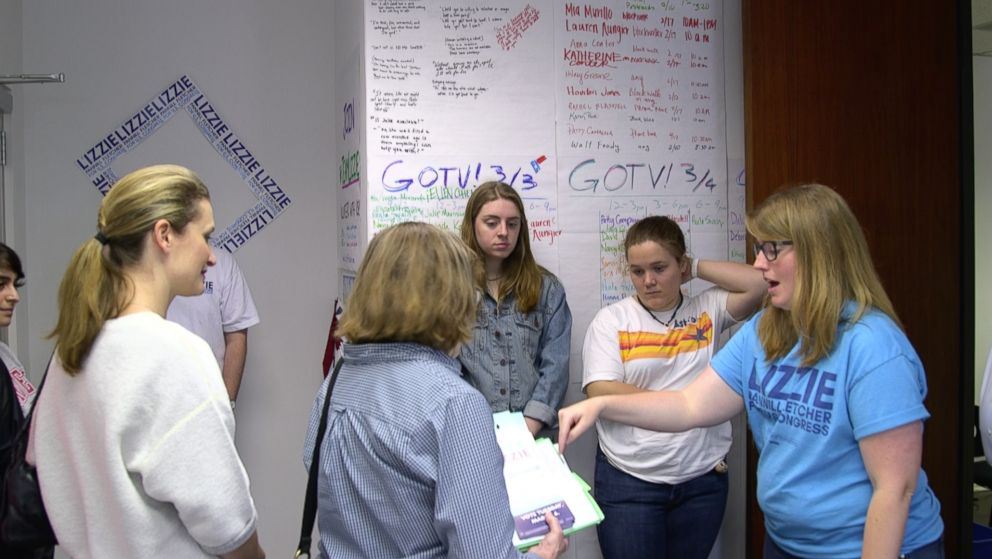 Fletcher's campaign headquarters filled with female volunteers and staff is similar to many others across the nation. A record-breaking 278 women won major party nominations this year in the U.S. House, Senate and gubernatorial races.
Riding the so called "pink wave" are female campaign managers whose numbers have also seen a spike. This year, 40 percent of the campaign managers for Democratic congressional candidates are women, according to the Democratic Congressional Campaign Committee. Eight years ago, experts said, that number was so low it wasn't even counted. The uptick in female candidates and campaign managers skews blue because there are three times as many Democratic women on the ballot compared with Republicans.
"Yes, it is the 'Year of the Woman,' but it is also the year of average everyday Americans who have just had enough," Liuba Gretchen Shirley, a Democratic candidate in New York's 2nd Congressional District, told "Good Morning America."
Laura Moser, who lost in the Democratic primary to Fletcher, is now encouraging her supporters to vote for her former opponent. During her campaign, Moser said she was in a Facebook group with other women running for office.
"I have met only a few of them, but we are like sisters for life. I've kind of bonded with women all over the country," she told "GMA" in March.
Organizations like EMILY's List are providing training for first-time female candidates, campaign managers and staff.
"I didn't know these jobs existed before I started working at one of these political organizations," Muthoni Wambu Kraal, vice president of national outreach and training at EMILY's List, told "GMA."
Kraal said more than 40,000 women contacted EMILY's List during 2016 about running for office. Within that group, 8,000 women expressed interest in wanting to work as staff on campaigns.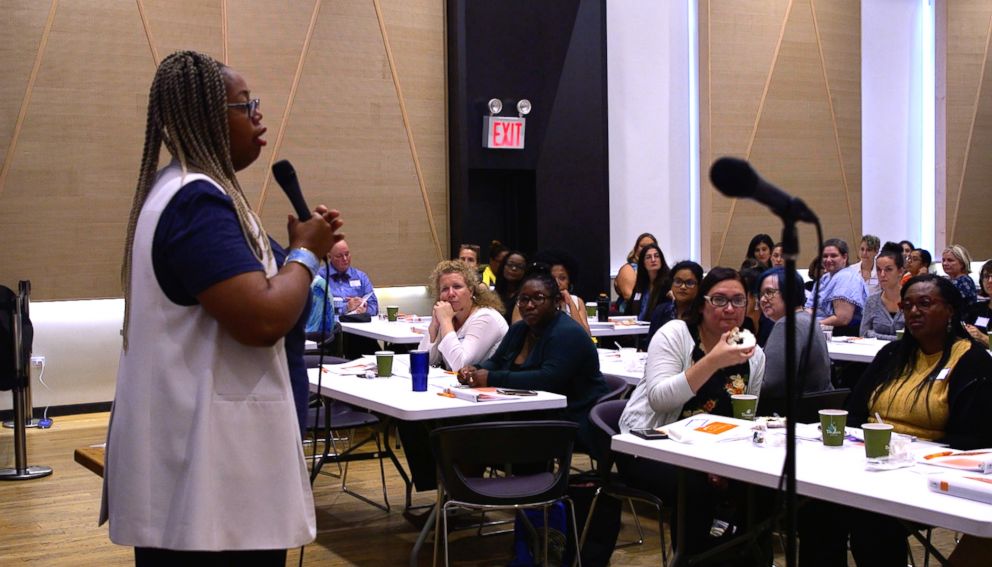 "It often looks scary to people because it often is a job that has a very finite ending, but teaching them the art of how you can work on different campaigns and change your life around to do it is a big part of what we're doing," Kraal said.
Committed to nurturing the next wave of women in politics, Fletcher's campaign in Texas has a fellows program for high school students and young adults.
"I think young women should be more involved in politics, be it working on a campaign or just getting involved at school or college," Fletcher fellow Katie Smith said. The eighteen-year-old voted in her first election this year casting a ballot in the Texas primaries. "When more women are involved change will be made."
Mincberg wants women and girls to know you don't have to run for office to get involved in politics.
"I want people to know it's a job," she said. "You can build a career out of it."
The role also has a lot of influence on conversations, messaging, ads, talking points and debate preparation.
"Having women at the table, we influence those decisions and bring things up in conversations behind closed doors and advocate for positions that we think need to be part of the conversation," she said.
After the dust settles and election results are in, Mincberg hopes the momentum for women continues.
"We have to keep people motivated," she said. "We have to keep them in the movement."