It was Luke P. against Luke S. -- and Luke S. had enough.
Interested in
The Bachelorette?
Add The Bachelorette as an interest to stay up to date on the latest The Bachelorette news, video, and analysis from ABC News.
After exiting last night's Bachelorette episode on his own terms, Luke Stone joined Sara Haines, Michael Strahan and Keke Palmer on 'Strahan and Sara' to reveal his reasons for leaving the dating show -- mid-rose ceremony.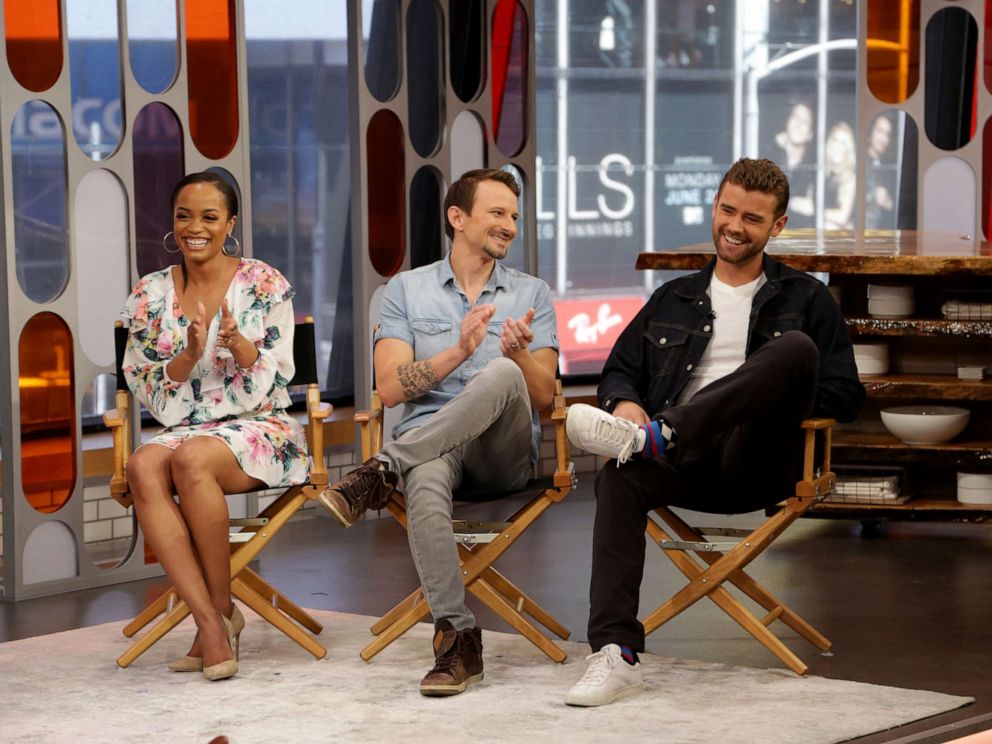 "A lot of people seem to think it stems from the whole Luke P. situation, which it does, but that was a catalyst," Stone said. "For me, that night was long, it was hard, and I tried my best to communicate with Hannah and sort of figure out where her head was at. I felt like she didn't trust me, and that was enough for me to leave because trust is the basis for any relationship."
Stone said he felt he couldn't develop his romance with Hannah Brown due to these trust issues.
"Without trust you can't have a relationship, and when I felt like I lost that, that was when I felt like I needed to leave," Stone said.
Stone also said that it was hard to watch the drama unfold as the episode aired.
"The situation for me just kept getting more and more hopeless, and I think that was the hardest part for me," he said. "I'm a really laid-back, undramatic guy, and that was hard to see myself only in this very serious light. But it was a pretty intense situation, and I wanted to try to make it work."
Even though it didn't end up working out for Stone, the former contestant says he has no regrets.
"No, I stayed true to myself," Stone said.