Here's what we know about Ariana Grande's new Thank U, Next fragrance
The ponytail swinging star is unstoppable.
Ariana Grande has launched her highly anticipated "Thank U, Next" fragrance.
With the same name as her hit single, the new scent is packaged in a pink broken heart-shaped bottle with Grande's name in the middle.
There's an intoxicating mix of alluring notes such as white pear, pink rose petals, and velvet musk.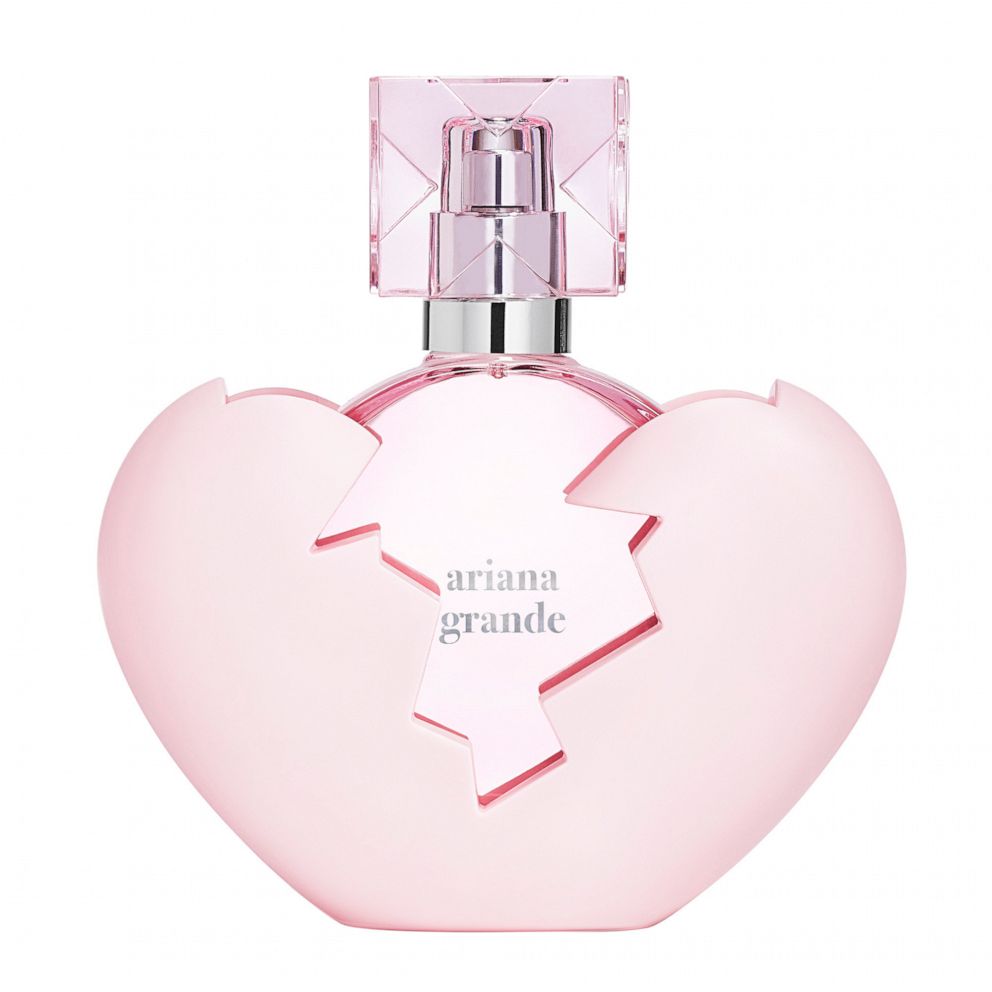 "I wanted to make a fragrance that smells related to my first fragrance Ari but more summery, so I revisited Ari's fruity pear and raspberry notes and changed it up by adding some coconut," Grande said in a statement.
"I was inspired to design a bottle that represented the message of my song "thank u next" -- the emergence of the perfume from the broken heart represents moving forward from a challenging chapter," she continued.
Grande partnered with Luxe Brands, a global prestige beauty company, to exclusively launch the new perfume, which retails for $42.
"For the Thank U, Next fragrance campaign, Grande and Luxe Brands again partnered with Hannah Lux Davis to seamlessly weave Grande's newest fragrance creation into the 'thank u, next' world," explains Noreen Dodge, Chief Marketing Officer of Luxe Brands.
She adds, "Ariana's creative vision for Thank U, Next perfectly communicates the combination of sexiness and sweetness, while cleverly conveying the details of Ariana's latest fragrance in a fresh, modern way that is both authentic to Ari and unique to the category."
This new launch counts as the Grammy Award-winning artists' seventh fragrance, and it more than likely won't be her last.
Scroll ahead to shop her latest now.
These products were curated by the "GMA" editorial team. "Good Morning America" has affiliate partnerships, so we will get a small share of the revenue from your purchases through these links. All product prices are determined by the retailer and subject to change. By visiting these websites, you will leave GoodMorningAmerica.com and any information you share with the retailer will be governed by its website's terms and conditions and privacy policies.