Beauty brand Kitty Kare Beauty debuts product for women of color to treat skin in bikini region
It's natural luxury skincare made with melanin in mind.
Tricia Vickers and Jilyian Walcott are both from sunny South Florida, where spending time at the beach is a lifestyle. But they became fed up with having to hide behind sarongs and shorts to cover up irritating painful ingrown bumps and scars left behind in their bikini areas.
"No matter what we tried to keep them at bay, nothing worked for our skin, so we developed our own product line," said Walcott.
Vickers and Walcott, biology and agriculture graduates of Florida A&M, worked with lead cosmetic chemist and formulation specialist Tyrick Allen to create Kitty Kare Beauty, which is spa-quality skincare for people of color looking for a solution to alleviate skin issues associated with waxing and shaving practices.
Dermatologists and aestheticians agree that skincare in the bikini region for women of color is unique in texture and tone and should be treated with specific care.
In addition to tone, hair type is a huge factor according to Dr. Michelle Henry, a board-certified dermatologist and clinical instructor of dermatology at Weill Cornell Medical College. "Women of color often have curlier hair types, which are more prone to ingrown hairs which are painful and can cause disfiguring hyperpigmentation and scarring," she told "GMA."
"Light-skinned or white women also suffer from ingrown hairs, but because there is less melanin present, they are at a significantly lower risk of hyperpigmentation," she continued. "Women with straighter hair are also at lower risk of ingrown hairs."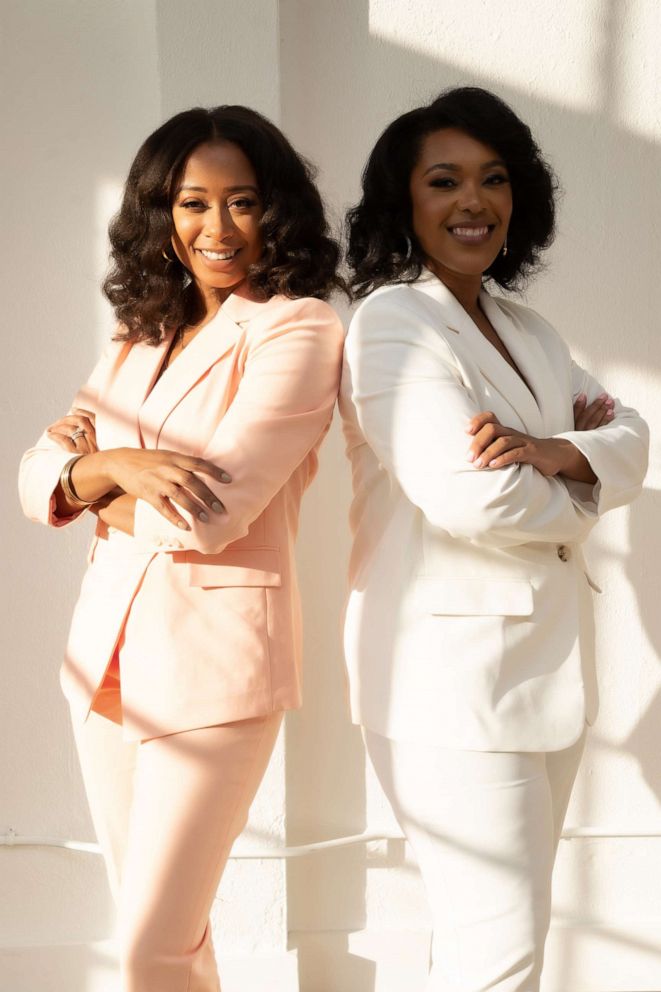 On July 20, Kitty Kare cofounders and CEOs Vickers and Walcott officially launched their first product, the Puuurfect Post-Wax Cooling Gel, created to calm pain relief from skin irritation, soothe and restore, reduce inflammation and brighten skin tone.
The gel helps to treat irritated, dry, sensitive and uneven skin tone with key ingredients such as aloe vera to moisturize and reduce dark spots. It's also formulated with calendula, which has analgesic and anti-inflammatory properties that soothe and restore; plus peppermint oil, to provide a natural coolant that actively works to suppress toxins; and rosehip oil, which has a rich source of vitamins A and C to gently exfoliate dull areas and reveal vibrant and glowing skin.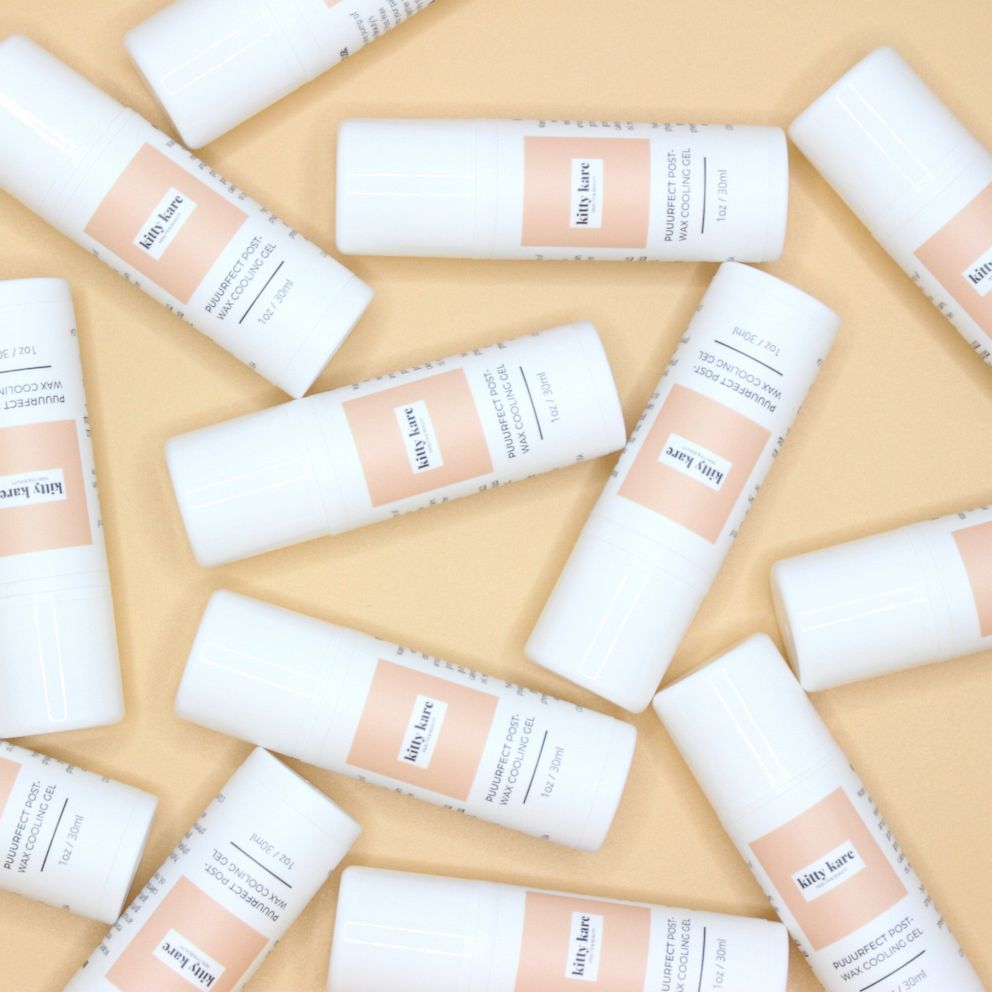 Vickers and Walcott said that during the process of creating the gel, specimens were sent to a state-of-the-art scientific laboratory to test the product for quality and integrity. "Our testing partner further validated the efficacy of our formula by analyzing the microbial plate count, ensuring that no significant amount of bacteria was present," said Walcott.
The cooling gel is the first of many products from Kitty Kare Beauty; more are coming soon.
"This is an important line of products to launch now because women are taking their hair removal practice in-house," said Vickers. "The personal waxing and hair removal industry, which includes retail products similar to Kitty Kare Beauty, is estimated to generate $16 billion by the end of this year and is projected to grow over the years as more women adopt intimate grooming practices at home. We believe the existence of over 700,000 YouTube videos related to stubborn skin in the underarm and bikini area with well over 10 million views combined is a strong case for the demand for a product like ours."
She continued, "The growth of personal beauty product use in the home has continued to grow but given the impact of COVID-19, many more have decided to try at-home waxing or just don't have access to their favorite aesthetician."
The founders of Kitty Kare Beauty have also found ways to be mindful in their marketing efforts to feature women of all shapes and sizes, a factor important to their brand.
"Throughout our focus group and talks with customers thus far, we've received so much feedback about the different issues they face with removing hair 'down there' and it leaves them feeling uncomfortable, intimidated, and at times insecure," said Walcott. "We want women to feel empowered, embraced, cherished and valued by solving this all too common issue."