Onlookers were delighted to see a head-turning appearance from Lourdes Leon during Paris fashion week.
Madonna's daughter, 25, was photographed as she walked along the runway for the Marine Serre Spring/Summer 2023 fashion show this weekend. This season's extravaganza was held at an outdoor track.
Leon closed out the fashion label's "State of Soul" show wearing a fitted full-bodied catsuit and a bevy of gold-toned chain belts, bracelets and necklaces.
Marine Serre's signature moon print has been worn by people like Beyoncé and Kylie Jenner, and the budding model's ensemble also included the famed pattern all over.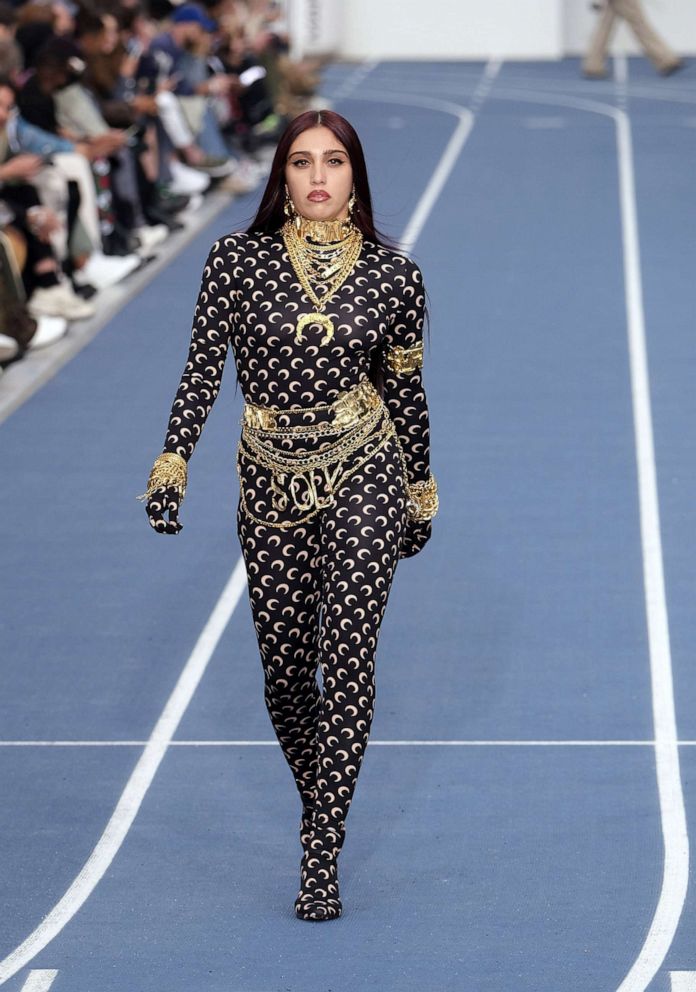 While this was a big moment for Leon, it isn't her major modeling debut. She's also been featured in Rihanna's Savage x Fenty show this past fall, and has also starred in major campaigns with designers such as Mugler and Marc Jacobs.
Last year, Leon shared some advice her mother gave her when she decided to start modeling while speaking with Interview Magazine. She said Madonna told her, "Proceed with caution and think about what you want to be known for."
She continued, "My mom is very insistent on making me think about what I want to be known for beyond my looks." That's not what I want people to remember me by. It's not real. I want to create a world in which models have more agency over what they're doing, and they're not just silent clothing racks."