In the past year, Cardi B. has risen from reality star to bona-fide music superstar. The Bronx born-and-bred artist is known for her fast-talking raps, candid commentary on social media and her ostentatious fashion.
As she's climbed the music charts, one person who has been along for the ride is Cardi B's nail stylist, Jenny Bui.
Known as the "Queen of Bling," Bui has gained recognition for her blinged-out manicures worn by Cardi. Her signature style often features "stiletto" nails adorned with dozens of Swarovski crystals.
"All my designs of the bling make [it so easy for people]. They don't have to wear jewelry. They just dress and then put on a little makeup and go," Bui told ABC News at her Bronx salon.
The "Bodak Yellow" artist has been getting her nails done by Bui for five years and frequently shows off the intricate nail creations to her 20 million Instagram followers.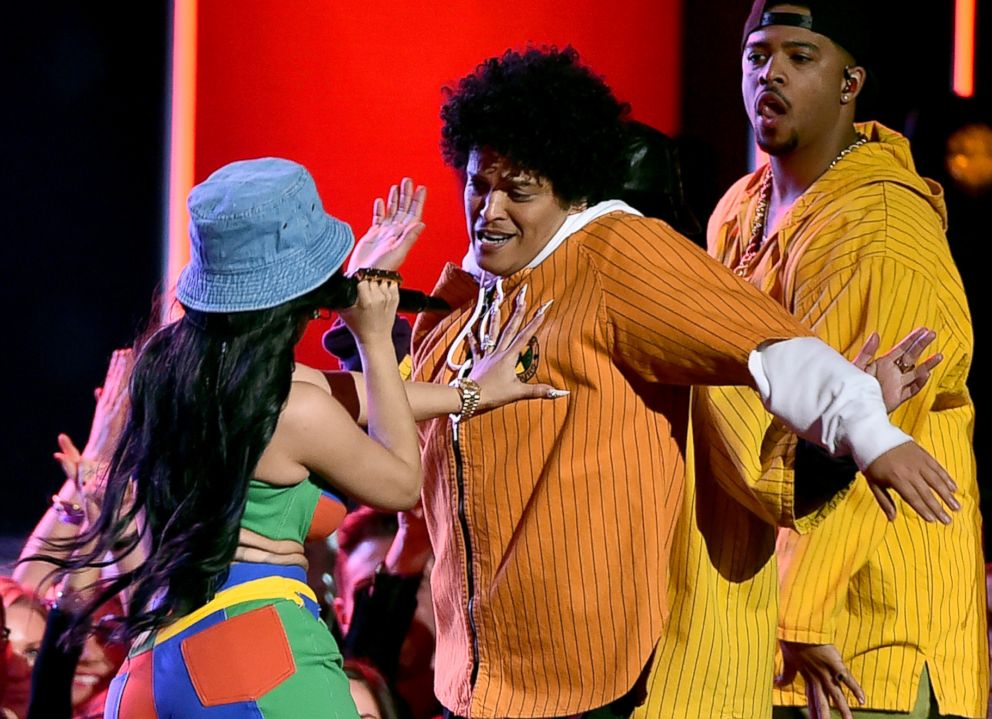 "When Cardi comes in she lets me do whatever I want. I ask her the color and she tells me the color of her nails and I just do it. And every time I do it, she likes it," Bui said.
The mother of five owns two salons in New York and said that after so many years together, Cardi seems like a member of the family.
"I treat her just like my daughter and she treats me just like her mom," she said.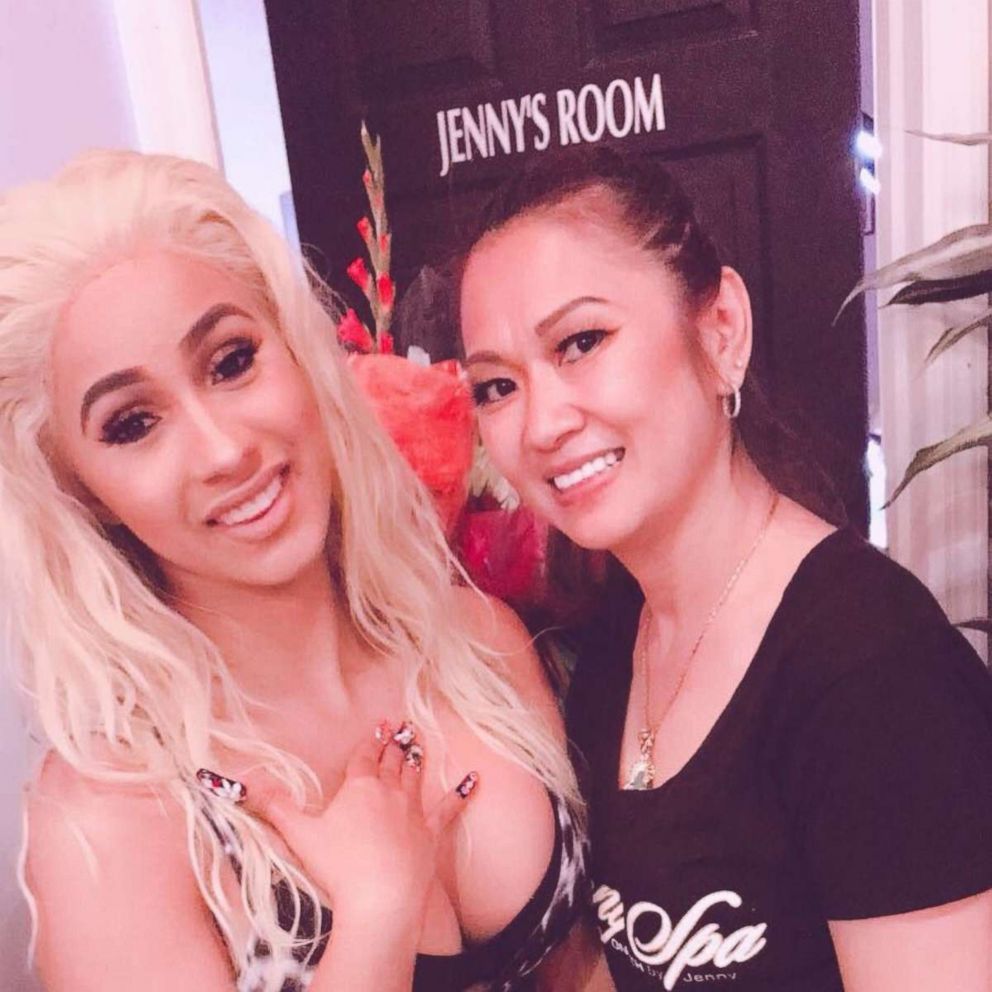 The intricate manicures can take hours to create, depending on how much "bling" the client wants, said Bui.
However, her nail creations don't stop at crystals. She also uses other gems, like opals, and can paint intricate portraits as well as 3D art.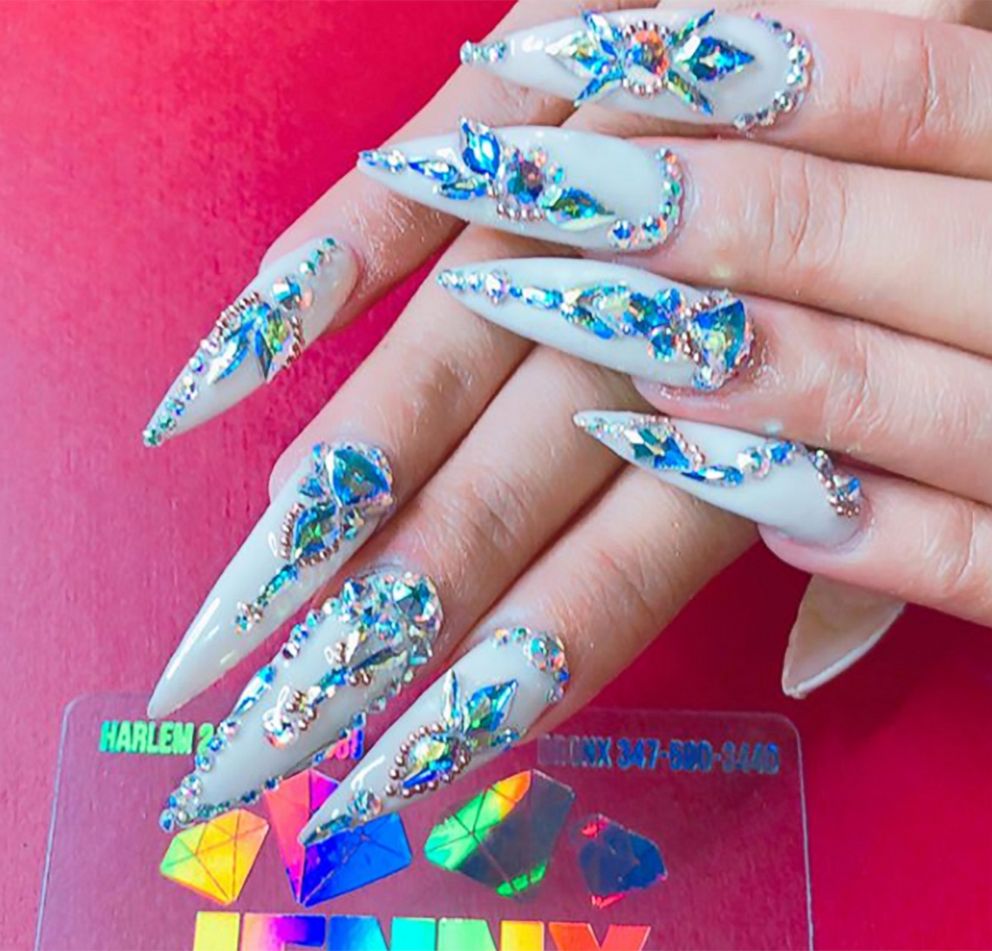 Business has been booming for Bui, with people coming from other countries to have their nails done like the rapper.
"Every time a new client comes in, they hug me. They are so excited [and act] like I'm a star," Bui said. "I feel like I won the lotto."
A post shared by Bling ???? Jenny Bui (@nailson7th) on Jul 30, 2017 at 5:55pm PDT