All eyes will be on the most iconic red carpet in fashion Monday night when the Met Gala takes place at the Metropolitan Museum of Art in New York City, bringing with it Hollywood A-listers and fashion insiders.
And don't worry if you didn't score a ticket to the black-tie affair, which reportedly started at $25,000.
Although the event isn't televised and has a strict no-media policy (No fair!), you can still get in on the fashion fun by stalking Vogue magazine's Instagram feed, which will be streaming live.
"Good Morning America" will also be tweeting up-to-the-minute updates of the best red carpet looks beginning at 6:30 p.m. Eastern.
The guest list for the Met Gala, officially known as The Met's Costume Institute Benefit, never disappoints. In fact, this year's hosts read like a Who's Who in glitterati from around the world, including Rihanna, Amal Clooney, Donatella Versace and, of course, "Vogue" editor-in-chief Anna Wintour.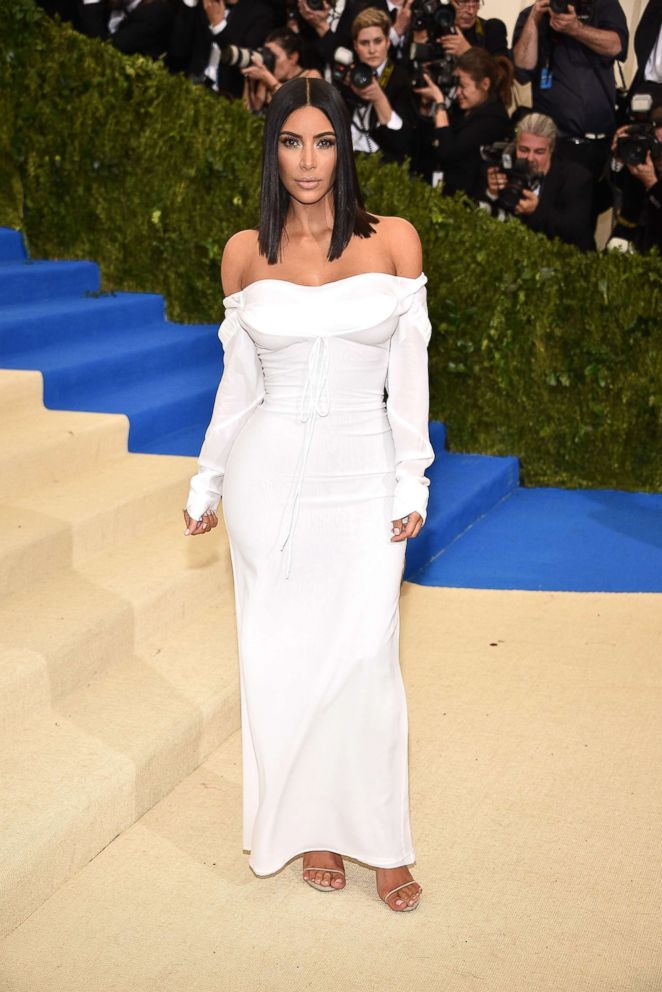 This year's theme is "Heavenly Bodies: Fashion and the Catholic Imagination," in which designers will show off how Catholicism has influenced fashion throughout the ages. The actual exhibit opens May 10 inside The Met Fifth Avenue and The Met Cloisters.
But on Monday, fashion lovers can expect updated papal robes, gowns inspired by the inside of Byzantine churches, and even red carpet gowns paying homage to The Vatican and the Sistine Chapel.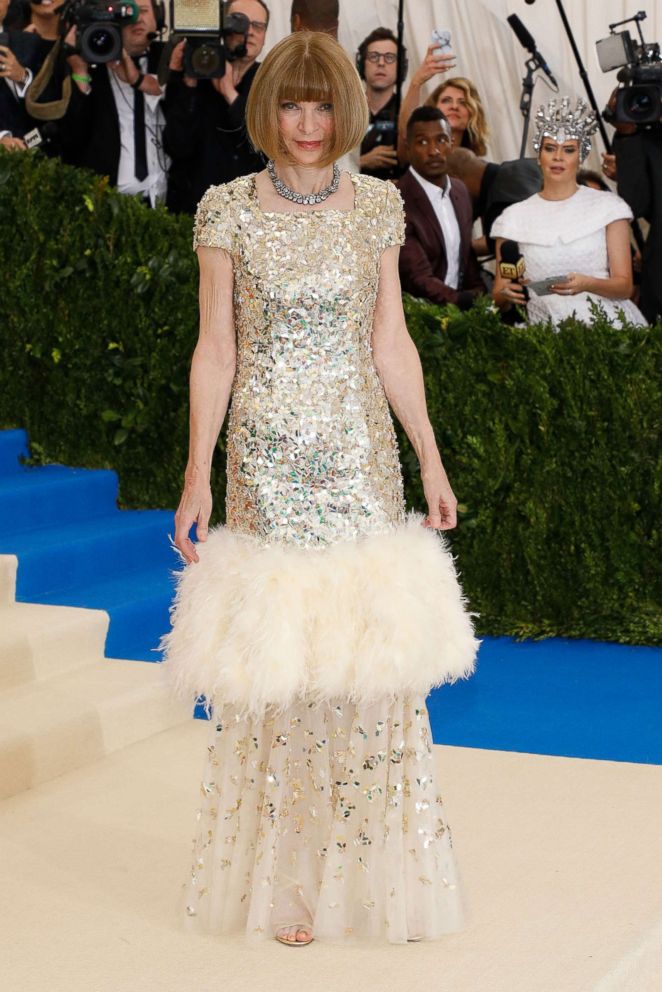 "Fashion and religion have long been intertwined, mutually inspiring and informing one another," said curator Andrew Bolton in a statement on The Met's website. "Although this relationship has been complex and sometimes contested, it has produced some of the most inventive and innovative creations in the history of fashion."
The designers featured in the actual exhibit, which is on display until October 8, may give a hint of which designers you can expect to see on the red carpeted stairs Monday.
Alaïa, Balenciaga, Dior, Chanel, Dolce & Gabbana, John Galliano, Jean Paul Gaultier, Yves Saint Lauren, Balenciaga, Moschino, Christian Lacroix, Karl Lagerfeld, Lanvin, Rodarte, Valentino and of course Versace are among the designers featured.
And the Gala isn't shying away from controversy. The museum is aware that this year's theme may upset the religious community.
"While some practicing Catholics might perceive certain fashions shown as indelicate or even offensive, and other Catholics and non-Catholics alike may be concerned that fashion is an unfitting and unseemly medium by which to convey ideas or reflect imagery related to the sacred and the divine, dress is fundamental to any discussion about religion," Bolton wrote in a blog post.
The museum curator added, "Although some might regard fashion as a frivolous pursuit far removed from the sanctity of religion, most of the vestments worn by the secular clergy and religious orders of the Catholic Church actually have their origins in secular dress."