Zendaya has been turning heads and commanding attention lately by wearing a variety of spider-inspired ensembles.
The actress recently rocked a custom Valentino dress that included spider web-like embroidery for the LA premiere of "Spider-Man: No Way Home."
Styled by her go-to stylist Law Roach, she paired the look with dazzling black pumps and straight-back cornrows.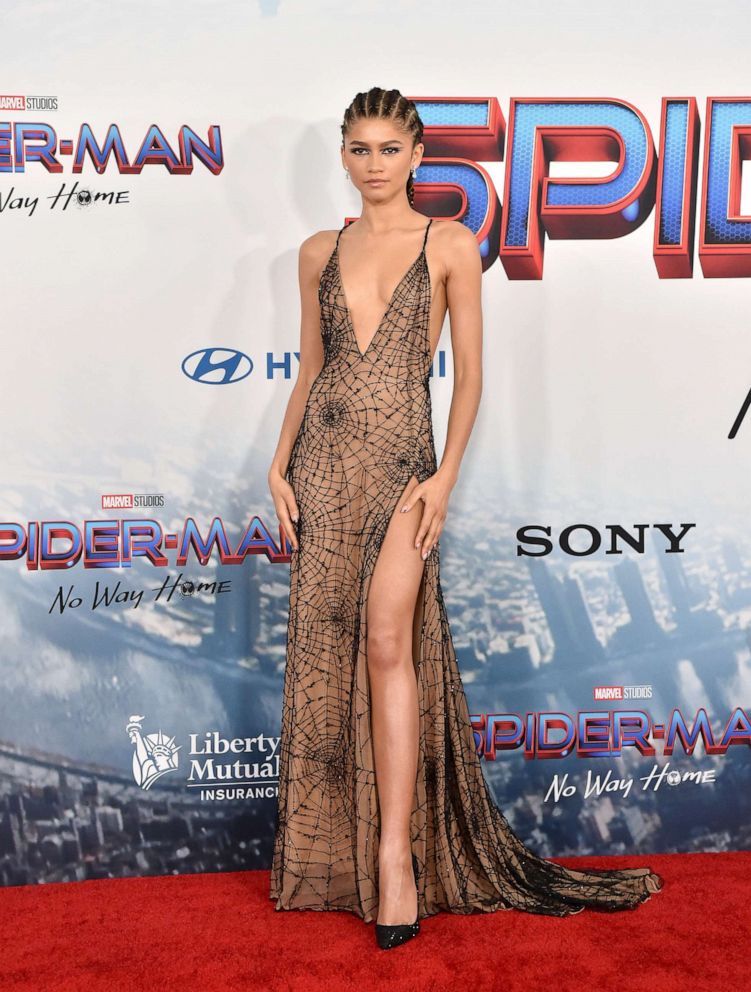 This look follows another spider-inspired look Zendaya wore where she also shined and sparkled during a photocall for the film. She wore spider web-shaped drop earrings along with a look from Alexander McQueen's Spring/Summer 2022 collection that included an oversized grey double-breasted wool jacket that featured embellished raindrop-like crystals.
She finished the look with a pair of embroidered thigh-high Arc boots.
Along with co-star Tom Holland, Zendaya was all smiles as she posed on the red carpet wearing her mesmerizing McQueen outfit.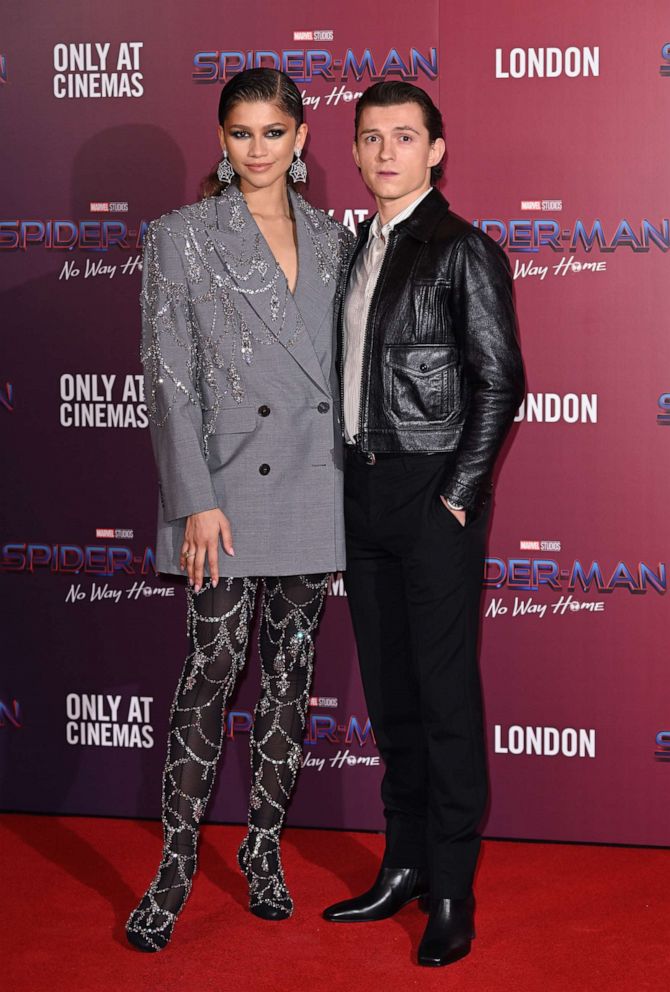 Zendaya's Alexander McQueen look comes shortly after she wore yet another Spider-Man-themed gown during a photocall in Paris.
The "Dune" star wore a black gown that included gold spine detailing down the backline. The hard-to-miss dress is from Roberto Cavalli's Fall/Winter 2000 collection and was re-edited by Fausto Puglisi.
The brand shared a closer look at the back detail of the dress on Instagram and shared that it was linked by micro golden chains.
"Spider-Man: No Way Home" is slated to release on Dec. 17.