The Emmy-award winning CBS producer who pleaded guilty to attempting to extort David Letterman was "delighted" to take a plea deal and avoid a trial that could have landed him in jail for 15 years, according to a close friend.
Robert "Joe" Halderman who publicly apologized Tuesday after pleading guilty in the extortion plot, was "very happy" about the plea that got him six months in jail, probation and 1,000 hours of community service, close friend and colleague Dr. Bob Arnot told "Good Morning America" today.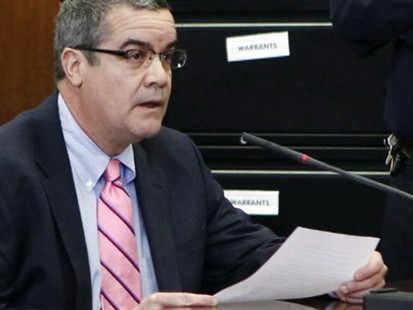 "On the phone he sounded delighted, happy, relieved," Arnot said of their Feb. 16 conversation. "He called me and asked what kind of community service he might do."
Arnot appeared on "Good Morning America" four months ago and promised that Halderman's actions were a "business deal" and that "there just is no grounds for criminal charges here."
Arnot conceded today, however, that he wasn't privy to the "heart of the case," and believed Halderman chose to take the plea deal to avoid a financially crippling trial and lengthy jail term, despite his lawyer's belief that they had a strong defense.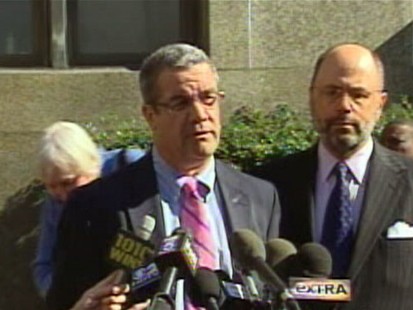 "I'm not defending anything he did," Arnot said. "It was just a matter, do you want to take the risk?"
Halderman had threatened to reveal Letterman's extramarital affairs, including with with former staffer and Halderman's then-girlfriend Stephanie Birkitt, unless the talk show host paid him $2 million to keep quiet.
"I apologize to Mr. Letterman and his family, Stephanie Birkitt and her family and certainly to my friends and family," Halderman said in a news conference Tuesday outside the courthouse.
Halderman, 66, waived his right to appeal and is scheduled to be sentenced May 4.
Letterman addressed Halderman's confession on his show Tuesday night. Instead of making light of the situation, the comedian thanked by name all the key players involved in resolving his case.
"The matter was resolved today," Letterman told his audience. "It was handled professionally, skillfully and appropriately."
"I'd never been involved in anything like this in my life and I was concerned and full of anxiety," Letterman said. Halderman's threats, the comic said, made him "nervous and worried."
Halderman will serve half of his community service in a Connecticut homeless shelter. It's unclear whether he will return to CBS after completing his sentence.
Arnot said today he wrote a letter to CBS News President Sean McManus and asked him to consider allowing Halderman to return, though "in a news division it's going to be very, very difficult to work as an extortionist."
Rage Over Girlfriend's Affair May Have Fueled Letterman Extortion Plot
Arnot said Halderman was "a great human being, a great producer" who flew into a jealous rage after realizing his girlfriend was continuing her affair with Letterman.
"He really became unraveled. He was extremely angry," Arnot said. "He wanted revenge, I suppose would be the best word."
In October 2009, Letterman, 62, announced during a taping of his "Late Show" that he had sexual relations with female members of his staff and decided to go public after receiving a package left on the back seat of his car demanding money to keep the affairs secret.
The package contained a letter that said, "I know that you do some terrible terrible things and I can prove that you do these terrible things ... and sure enough what was contained in the package was proof that I do terrible, terrible things," Letterman told his audience.
The late night comic explained on air how his attorney contacted New York prosecutors to catch Halderman. Letterman later testified before a grand jury.
Halderman initially claimed that he was only trying to sell Letterman a screenplay, which included sordid details of the talk show host's life.
Halderman allegedly threatened to reveal "personal and private information" if Letterman did not accede to his demands to purchase the one-page screenplay, the Manhattan district attorney's office said at the time.
In October District Attorney Robert Morgenthau said the screenplay described a scenario in which Letterman's world would "collapse all around him" and would lead to a "ruined reputation."
ABC News' Sarah Netter contributed to this report