— -- March is the unofficial month of spring break, which -- at least to hundreds of thousands of college students across the nation -- means it's a 30-day stretch of time dedicated to partying, preferably in beachy locales around the world. We've already given you the inside scoop on where to spend an awesome alternative spring break, but if you're looking to get the classic (read: raucous) spring break fix, here are the top 10 spring break destinations for partying.
1. Cancun
Cancun -- with its beautiful sandy beaches and turquoise waters -- is one of the world's top beach destinations, and it is also one of the most-visited spring break destinations on the planet. The Hotel Zone is where to go if you're looking for all the college spring break staples; dozens of megaresorts line miles and miles of postcard-perfect beaches where guests lounge in the sun, margarita in hand. Hotels here cater to spring breakers, hard partiers, young couples and rowdy groups with night-long parties, loud entertainment, cheap booze and all-inclusive plans.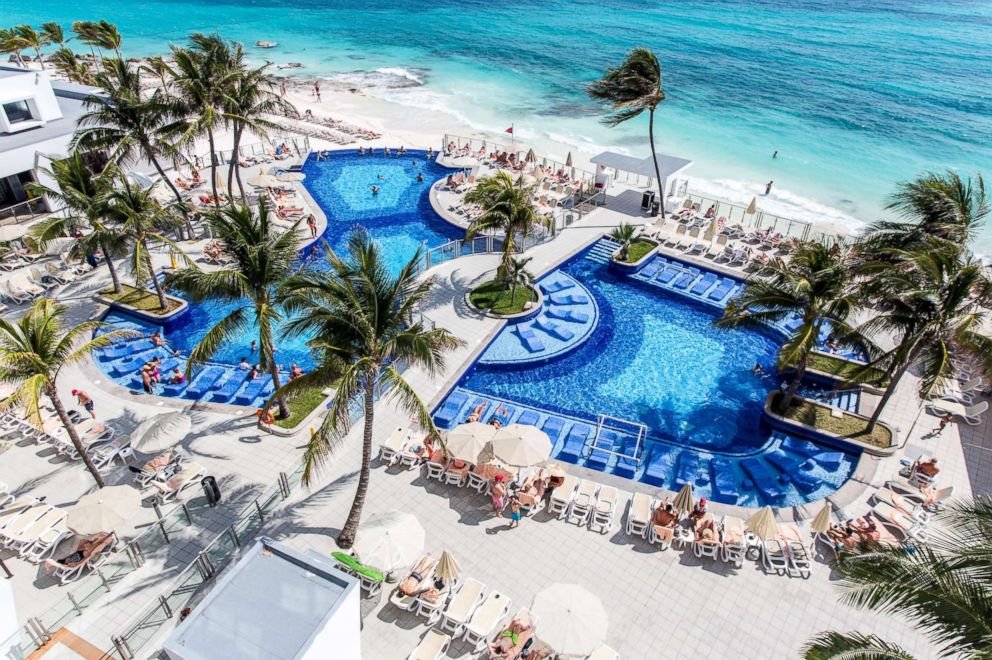 Where to stay: Hotel Riu Cancun
In the heart of the Hotel Zone, Hotel Riu Cancun sits on a sprawling piece of beachfront that's close to bars, nightclubs, restaurants and shops. The all-inclusive 569-room resort offers three swimming pools, a buffet-style restaurant, as well as three themed restaurants and a range of on-site activities that includes nightly live shows, tennis, windsurfing and a nightclub. Rooms are a bit outdated, but most consider it a small tradeoff for the affordable prices.
2. Las Vegas
Las Vegas is one of the country's most infamous party spots, so it's no wonder it's a major spring break party destination -- even considering its lack of a beach. Instead of fun along the sand, Vegas provides poolside and late-night debauchery with hundreds of pool parties annually and some of the hottest nightclubs around. Spring breakers can take their pick between classy and trashy, as the Strip offers everything from topless pools to quiet infinity pools, from packed, fist-pumping nightclubs to bottle service-only lounges.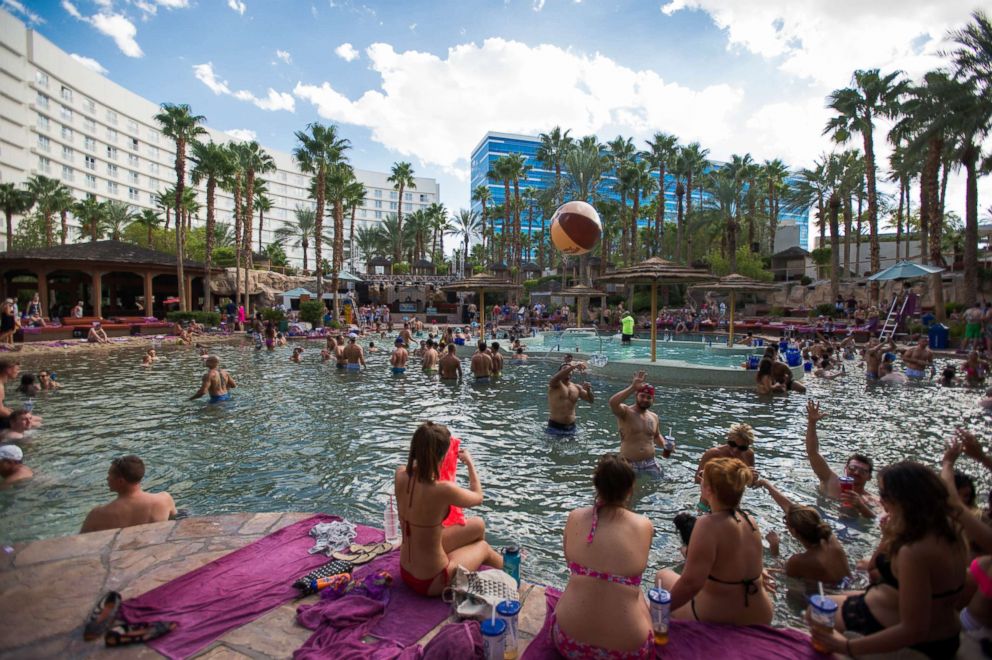 Where to stay: Hard Rock Hotel & Casino
The Hard Rock brand is synonymous with partying, and its Vegas resort may be the most party-centric of all. Not only is it home to Rehab (considered by many to be Vegas's best pool party, and certainly its largest), but go-go dancers perform in the casino, live music plays nightly at The Joint (which boasts a 4,000-person capacity), and spring breakers can party 'til late at the popular on-site Vanity nightclub.
3. Jamaica
Many parts of Jamaica are nonstop parties throughout peak season, and especially during college spring break. Known for its long stretches of white sandy beach, Negril is one of the island's hot spots, as is the area's not-so-creatively-named Seven Mile Beach; by day, revelers sip on rum punch and frolic in the warm waters, and by night they drink more rum punch and dance to live reggae bands and steel drum performances. Though technically illegal, marijuana is readily available and a draw for many visitors, as are the breathtaking sunsets that the area is renowned for.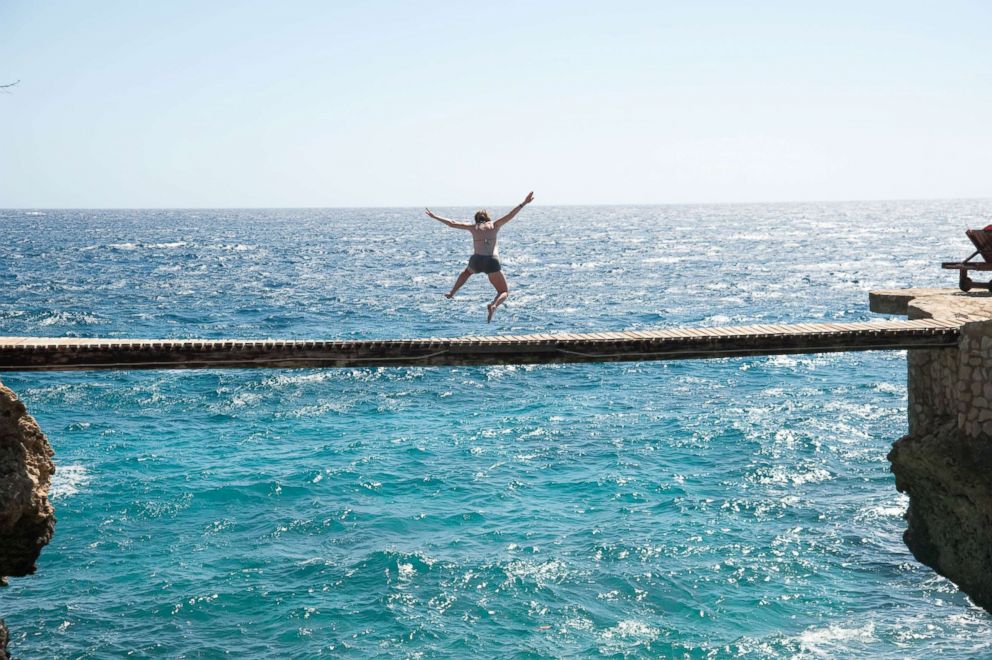 Where to stay: Negril Tree House Resort
Negril Tree House has a prime location in the heart of the action -- right on Seven Mile Beach and next door to great bars and restaurants. It's not an all-inclusive, but with so many nightlife options to explore around town, you'll be glad for the flexibility.
4. Miami
Miami's neon-lit South Beach (or "SoBe") might be the sexiest beach town in America. Chic clubs with discerning bouncers draw the fashion-industry elite, the occasional celebrity and plenty of 20-somethings ready to party. And fortunately for those on a budget, it's not all glitz -- cheap Cuban sandwich joints, fishbowl-size discount margaritas and Bud Light-slinging dive bars peacefully coexist with the posh hotel lounges and famed fusion restaurants.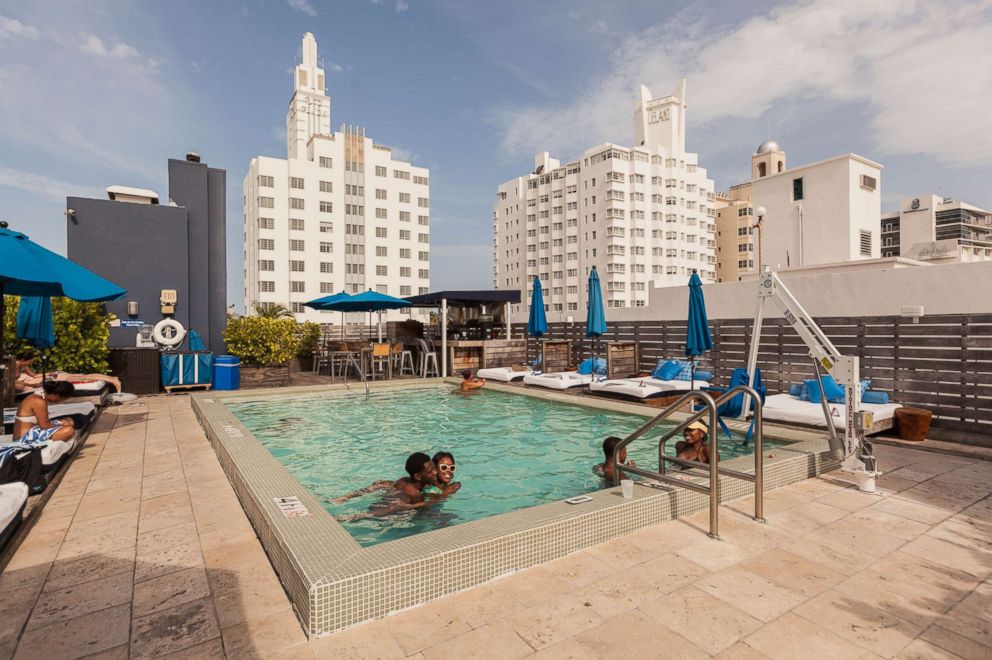 Where to stay: Catalina Hotel
Designed for 20-somethings who can rage until 4 a.m., the Catalina can be a godsend. It's moderately priced, across from the beach and in the heart of the fashionista bar scene. There are nice touches like Tempur-Pedic beds and a hip rooftop pool, but it's certainly a raucous party hotel at heart.
5. Dominican Republic
Home to party-friendly Punta Cana, the Dominican Republic is one of the most popular islands in the Caribbean for spring break. Located on the D.R.'s easternmost tip, Punta Cana is characterized by near-perfect weather, as well as dozens of all-inclusive mega-resorts ranging from cheap to chic. Spring breakers flock to these hotels, where highlights include unlimited booze, beachside games and contests, and swim-up bars.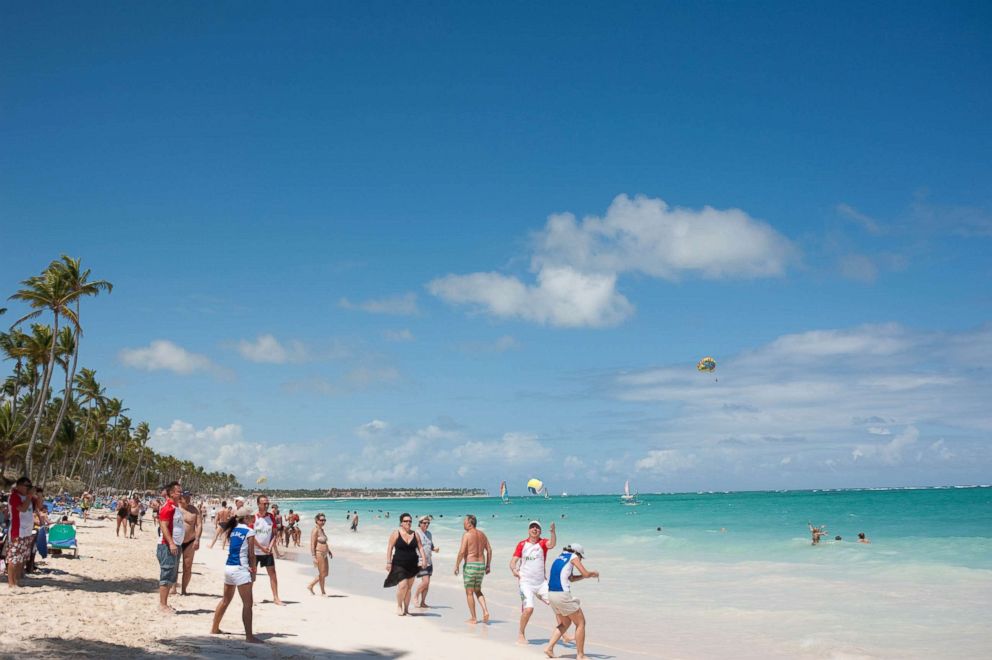 Where to stay: Grand Palladium Punta Cana Resort & Spa
All rooms at the Punta Cana, part of a multi-mega-resort complex, feature in-room whirlpools, but the real draws are the clean white-sand beach, access to four free-form pools, and eight reservation-free restaurants with some of the D.R.'s best all-inclusive fare -- a good value, if you don't mind scrounging for a rogue lounge chair. With spontaneous dance parties and a disco that can stay bumping until the wee hours, it's a great place to party.
6. South Padre Island
A thin, tiny island off the southeast tip of Texas, connected to the mainland by a highway, South Padre Island is a popular spring break destination among students who attend schools in the south. Not only is it affordable and easy to reach, but every spring it is home to "Coca Cola Beach." Attended by tens of thousands of co-eds, this massive party features all-day concerts, contests, and games. South Padre Island's beaches also boast volleyball, banana boats, snorkeling and parasailing.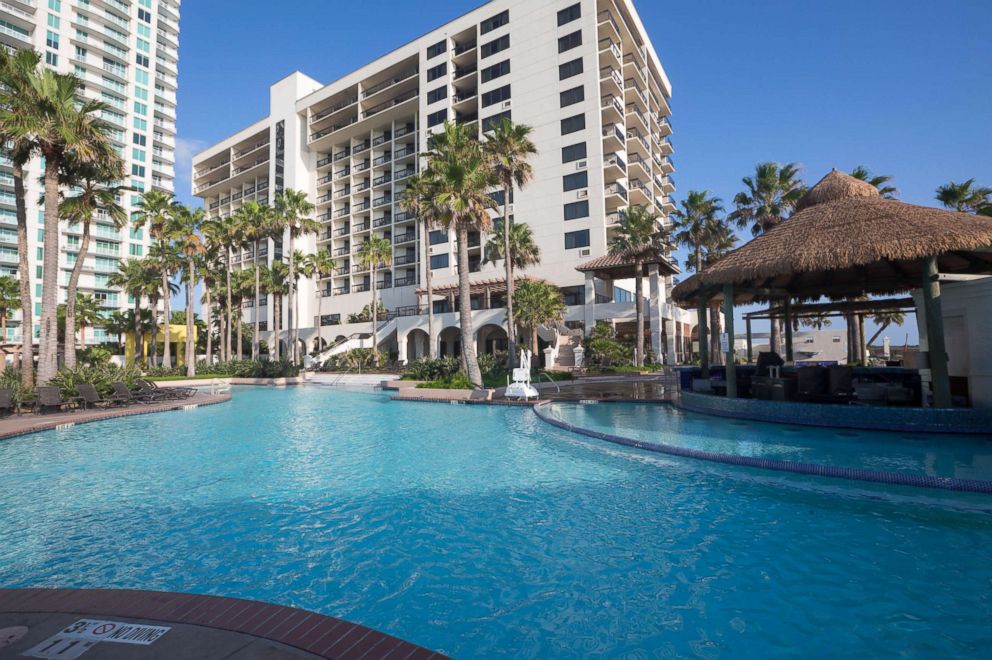 Where to stay: Pearl South Padre
The Pearl South Padre is located on the southern tip of the island. This 251-room resort is flanked by a wide, sandy beach and offers a huge outdoor pool with plenty of lounge chairs. Rooms are comfortable and spacious and some are renovated, while all offer private balconies and excellent views of the Gulf of Mexico or outdoor pool. In-room amenities include flat-screen TVs, free Wi-Fi and mini-fridges, perfect for refueling between parties.
7. Puerto Vallarta
Puerto Vallarta is one of Mexico's most picturesque beach destinations, with historic white-washed buildings, and cerulean seas set against a rugged mountain skyline. With all this ocean comes a variety of water sports, like scuba diving with manta rays off Islas Marietas, boating around Los Arcos' reefs and parasailing off of the popular Playa Los Muertos, but Puerto Vallarta really becomes alive when the sun dips below the horizon; steamy salsa clubs light up the streets, and rowdy local bars supply a steady stream of cervesa for the thirsty traveler. Downtown Puerto Vallarta is the most happening and diverse area, and has a few gay clubs (Puerto Vallarta is arguably Mexico's most gay-friendly destination).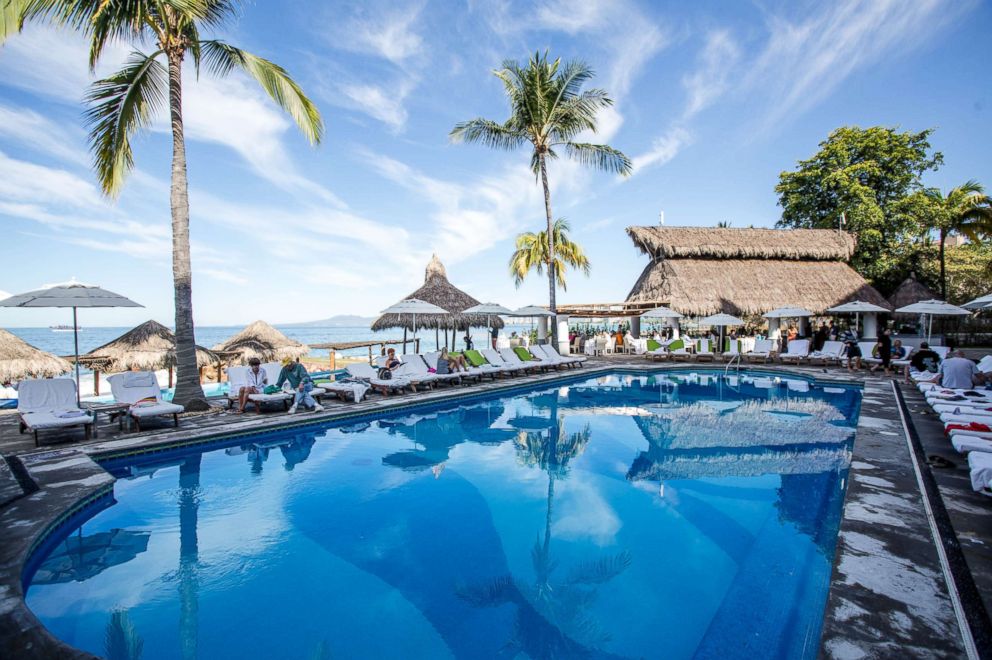 Where to stay: Villa Premiere Hotel & Spa
Villa Premiere is a great spring break spot for those with a little extra cash to spend -- and who are seeking a calm oasis to escape to after partying all night long. Open only to guests ages 16 and older, the resort sits right across the street from the beach and downtown Puerto Vallarta is just seven blocks away. Even with its small size, the 89-room Villa has an attractive all-inclusive package -- a compact but still luxurious version of what you get at many of the mega-sized resorts several miles north, out of town. An added bonus: it's a pretty little place with whimsical artwork throughout.
8. Bahamas
An English-speaking archipelago that begins about 50 miles off the south coast of Florida, the Bahamas attracts spring breakers of all ages; college students often pick it because it is easy to reach and has plenty of beach party staples, such as Señor Frogs. The Bahamas exude a relaxed, laid-back vibe and the partying here is more chill than raucous. Nonetheless, there's plenty of free-flowing beer, contests and games to keep revelers entertained.
Where to stay: Breezes Resort & Spa Bahamas
With all-inclusive rates, five restaurants, four bars (including a nightclub) and three pools (one with a swim-up bar), this resort has all the makings of a great spring break.