Walt Disney World's Cinderella Castle is getting a magical makeover!
In an announcement made on the Disney Parks Blog, Vice President of Magic Kingdom Park Jason Kirk unveiled concept art of a transformation that could seemingly only happen "once upon a dream," along with snaps of cast members seeing the renders for the very first time.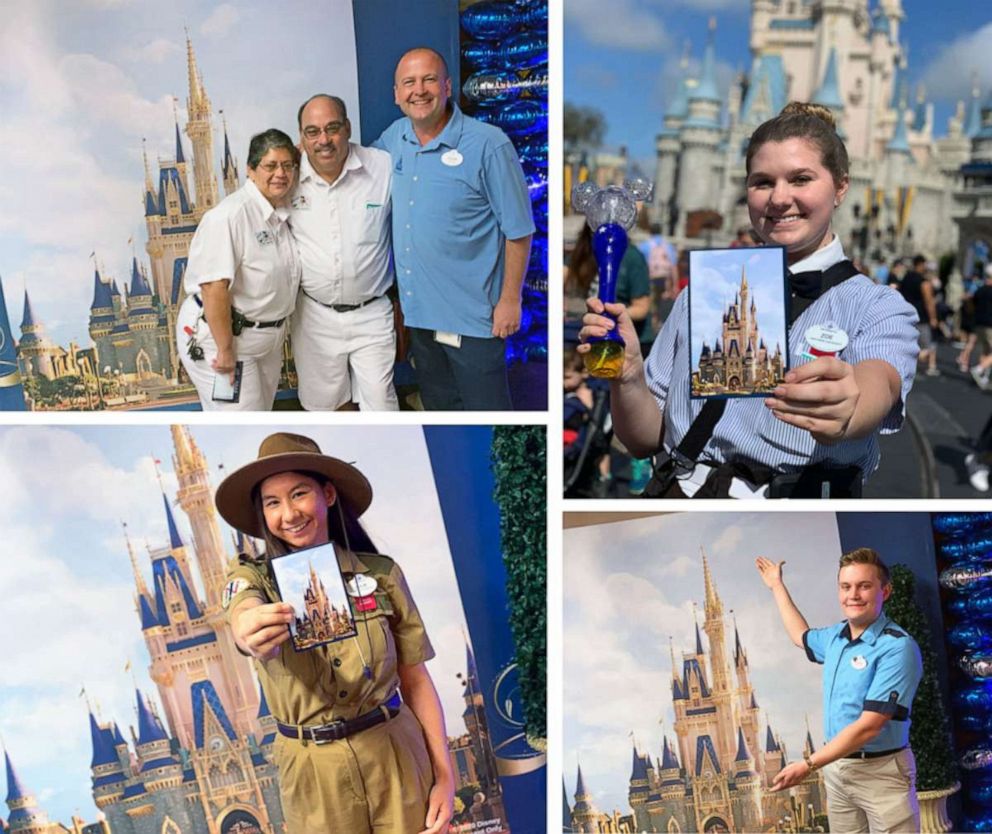 "Cinderella first transformed into a princess 70 years ago this week when the animated classic was released—and ever since, her courage and kindness have been inspiring guests and cast members alike," Kirk said.
"We are excited to share that her story has inspired a bold, shimmering and royal makeover of her namesake castle at the heart of Walt Disney World Resort," he added.
In building Cinderella Castle, Disney Imagineers were inspired by French castles of the Medieval Ages, to pay homage to the beloved story and characters of Disney's 12 full-length animated feature film, "Cinderella,"
Imagineers turned to the famous palaces of French author Charles Perrault, who is best known for his book of fairy tales collected more than 300 years ago, including the original story of "Cinderella," entitled "The Glass Slipper."
Presently painted in traditional colors of grey, blue, and gold, the Imagineers' design for Cinderella Castle is that of a romanticized composite of French courts like Fontainebleau, Versailles, and a dozen famed chateaux of the Loire Valley.
The royal makeover will touch the entire 189-foot structure, including its 18 towers attached to their corresponding spires, as well as its 13 gargoyles sitting watch around castle's turrets.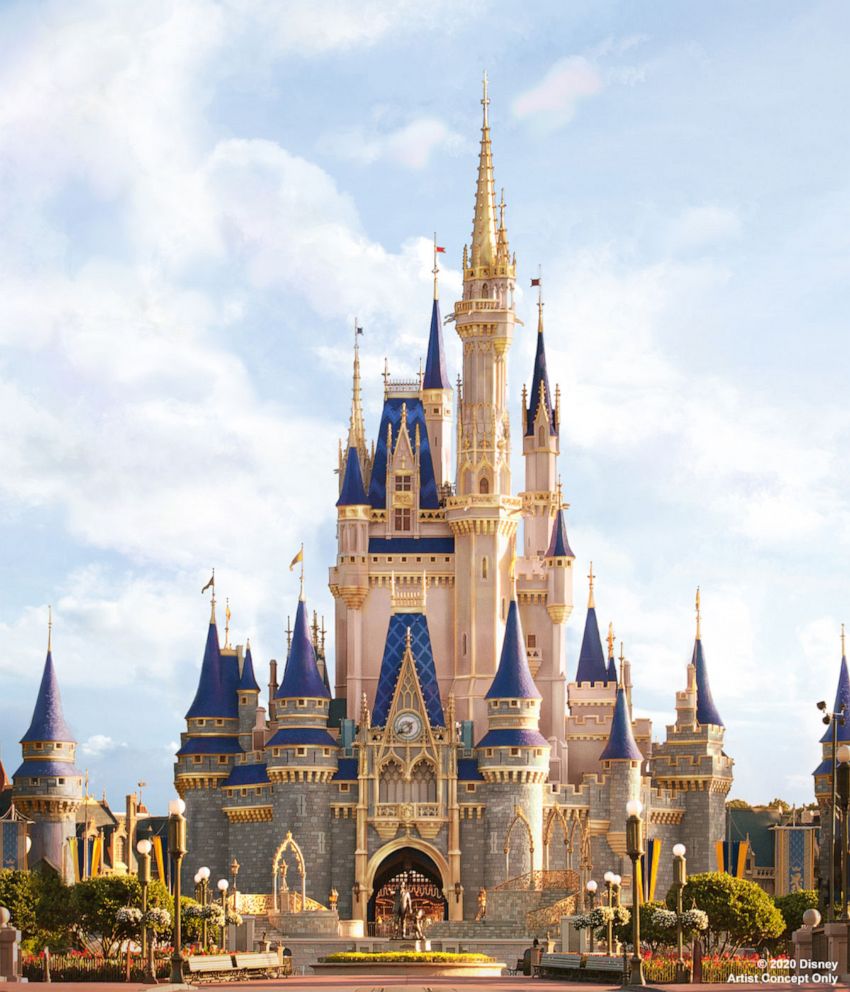 The castle spires' shingles appear to have a deeper, richer hue of blue. Behind the fortified outer curtain of the castle, a soft rose-pink contours the main structure or what's known as an inner curtain.
Finally, the protruding towers, spires, gatehouse and the crenelations of the storybook centerpiece are all getting a very noticeable shimmering gold trim, made to exude extravagance and royalty.
Kirk said the royal enhancements will be made throughout the summer but the construction will have limited to no impact on stage shows and attractions closely surrounding the park's centerpiece.
Disney is the parent company of ABC News and "Good Morning America."