After dropping her kids off for the first day of school, Lisa DiNoto did what so many parents wish they could.
She went to Disney World.
The mom of two told "Good Morning America" the family lives just "1.2 miles as the crow flies" from Cinderella Castle, and to call them Disney regulars would be an "understatement."
"It seemed totally natural to pop into Magic Kingdom after I dropped the boys off at school to take a fun 'Celebrating Being Here Alone' moment," DiNoto, who has a blog called The Castle Run, said.
Pins are used for celebrating just about anything at Walt Disney World, and for her special day, DiNoto donned one reading, "Celebrating the 1st day of school!"
Get our full coverage to head back to school like a boss and own the school year.
"After I grabbed the pin, I saw some of the Citizens of Main Street U.S.A. out and about and had the idea to have them hold the pin. They got such a kick out of it that I just kept going," she said.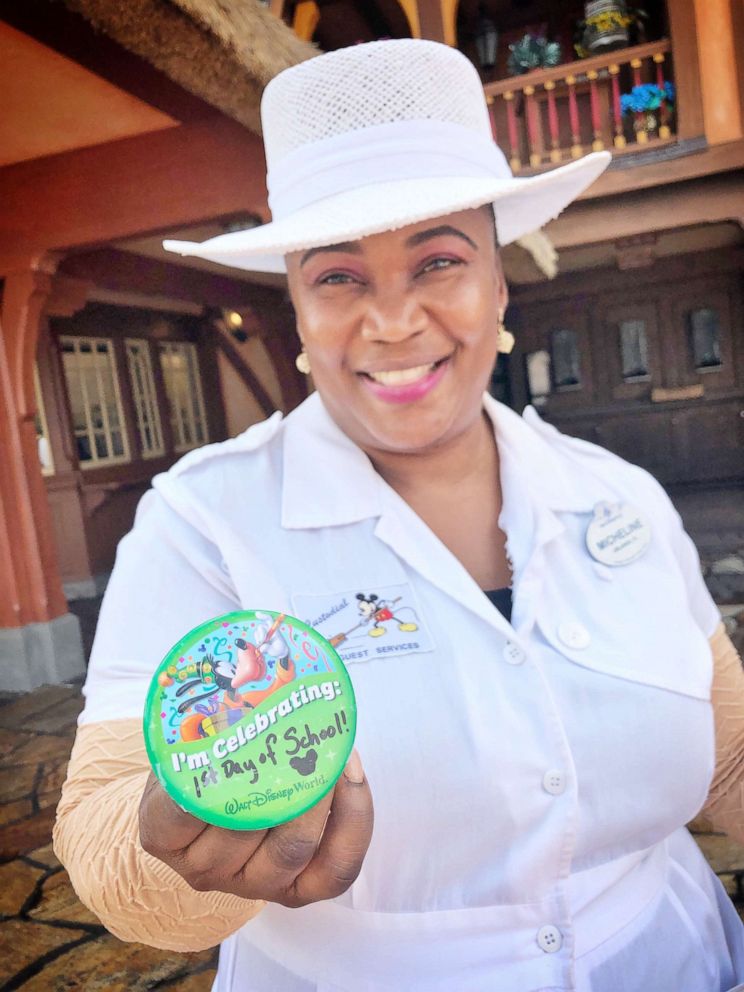 Get our full coverage to head back to school like a boss and own the school year.
The best part of the day, she said, was "the Fairy Godmother's reaction. Hands down. She was laughing so hard she was crying and we just started hugging and laughing together," she said.
"She reached into her sleeve and pulled out a bag of pixie dust and handed it to me and said, 'This is for you and only you. You use it today.' It was one of those moments of connection that is really what the parks are all about," DiNoto said.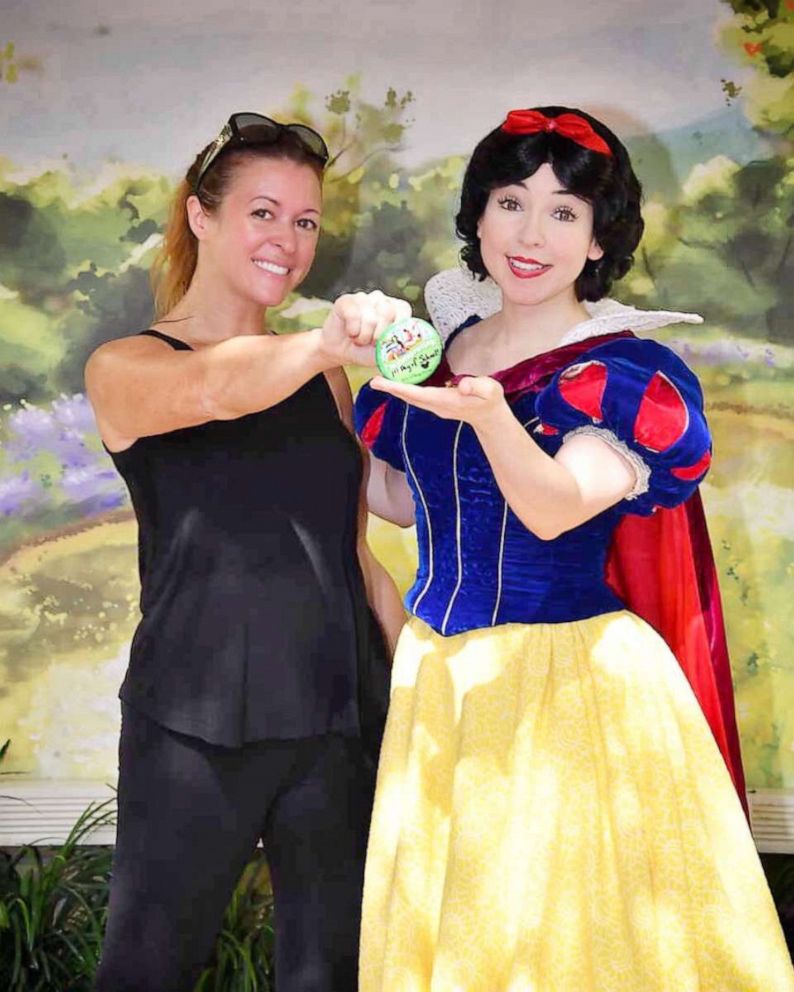 There was no guilt on DiNoto's part for enjoying the parks on her own.
"We live so close it's just a regular part of our lives," she said. "It's not unusual to pop into Epcot for lunch or go for a run at a resort or take the kids to ride a favorite attraction or see a favorite show after running errands on a weekend."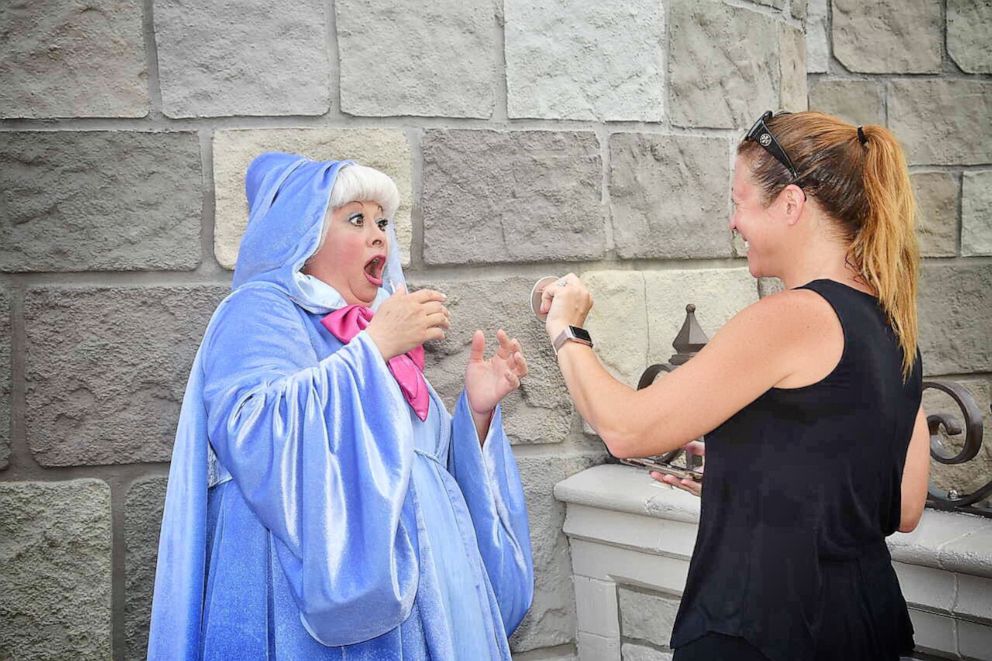 Besides, she said, "They were excited for their first day at school and I was excited for some time alone. Pickup time came soon enough and all of us had lots of fun sharing the details of our day."
DiNoto said the response to her fun photos has been "amazing." And she may have inspired a few other moms to do the same thing if given the chance.
"This sweet mom who was clearly very tired and in the midst of a lovely family trip was watching at one point and as she read the pin I saw this amazing expression come over her face." DiNoto told "GMA." "It was like a light came on. She said, 'You. You are my life goal. Have the most amazing day you've ever had an do it for all of us.'"
The Walt Disney Company is the parent company of ABC News.