If you're looking to get away this summer but are worried about the cost, have no fear: There are plenty of bargains still available to make your vacation easier on the wallet.
Travel companies are doing everything they can to woo customers. Nina Wildorf from Budget Travel joined "Good Morning America" to suggest five of the hottest ways to save on summer vacation.
For more hot summer travel deals, visit Budget Travel's Web site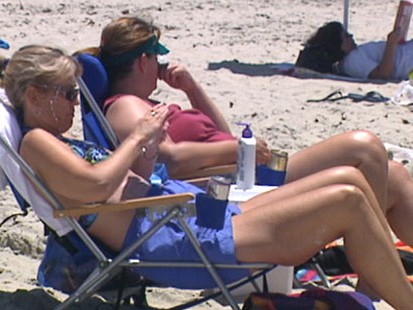 Good Deals Come to Those Who Wait
Waiting until the last minute can be a good thing. Travelers and hoteliers are scrambling to fill seats and unload inventory, which means last-minute fire sales on airfares.
One writer was able to book a round trip flight from Los Angeles to Tokyo for $333 through Vayama.com -- a new site that pulls together carriers from all over the world -- six days before his departure date.
You can also use the flexible dates feature on Kayak.com. Airfarewatchdog.com is another Web site run by Expedia that collects last-minute promotions.
Turn Time Off into Trip of a Lifetime
Times are tough, but many Budget Travel readers who were laid off turned the experience into an opportunity to take the trip of a lifetime.
Tour operators are responding to this trend with special packages. Intrepid Travel's "Laid Off Promotion" offered a 15 percent discount on travel packages for people who'd been laid off within the past year. Use promo code 2653 when you book, and turn your layoff into an adventure to Australia, Asia or Latin America for as low as $77 a day.
Negotiate for Big Savings
Looking for another way to save? Never pay the listed price. Readers and experts in the industry told Budget Travel that the listed rate for hotel rooms and other travel costs are never set in stone. You can negotiate.
Some hotels are so eager to offload their empty rooms, they're accepting up to 50 percent off of their published rates on sites like Priceline.com or BiddingforTravel.com.
And if you can't get the price down, try to get more for your money. Hotels have plenty of empty rooms these days, so ask for an upgrade. Las Vegas hotels recently offered high-end rooms for $90 a night on Priceline.com. Also, try asking for free breakfast, free parking or free airport transfers to get more for what you spend.
Don't Miss the Train
Train travel is still on the rise. Amtrak has great sales, especially for the Northeast portion of the United States, including round trip train travel for less than $50. This is one place where it does pay to book early. If you book at least 14 days out, you will get 25 percent off fares on Northeast regional trains until Sept. 3.
Girlfriend Getaways
Some companies offer discounts for girlfriend getaway discounts. Napa Valley is a great destination for women traveling together, and the travel industry is rolling out great deals to accommodate the new trend. Relax with winery tours and tastings, plus trips to top affordable day spas.
Health Spa Napa Valley is offering 10 percent off when you spend less than $150 on spa treatments and 15 percent off when you spend more than $150. Print a coupon on Spafinder.com before you visit for this special deal.
The spa offers an "extraordinaire package": book two 80-minute treatments (anything from massage, body and facial services) for $315.