Consumer Reports has released its annual report on the best sunscreens to lather up with this upcoming summer season -- rating top brands and breaking down everything from the basic recommendations for application amount and SPF level to words to look out for on labels and environmental concerns.
The company tested sunscreens labeled SPF 30 or higher and had claims of water resistance for 80 minutes.
"Recommended products scored 81 or higher overall and received Excellent or Very Good scores for UVA and UVB protection and variation from SPF," the report says.
Here are the top 4 sunscreen lotions based on Consumer Reports' findings.
1. La Roche-Posay Anthelios 60 Melt-In Sunscreen Milk, $36
2. Equate (Walmart) Sport Lotion SPF 50, $5.00
3. BullFrog Land Sport Quik Gel SPF 50, $8.50
4. Coppertone WaterBabies SPF 50 Lotion, $9
The top-rated suncreen spray is Trader Joe's SPF 50+, priced at $6.
Board-certified dermatologist Dr. Whitney Bowe joined "Good Morning America" today to talk about Consumer Reports' recommendations, their top-rated brands and unregulated terms on labels and what they mean.
"Basically, there's three terms you can find on the label that's actually considered regulated by the FDA -- meaning there are agreed-upon definitions," Bowe explained. "You actually have to meet certain requirements for a company to put that term on the label. Those [terms] are SPF, broad spectrum and water resistant.
"Broad spectrum is so important because it means it covers both UVA and UVB rays and both of those can cause skin cancer," she added. "But with water-resistant, it's important if you're swimming, if you're sweating -- maybe not so much if you're going to work."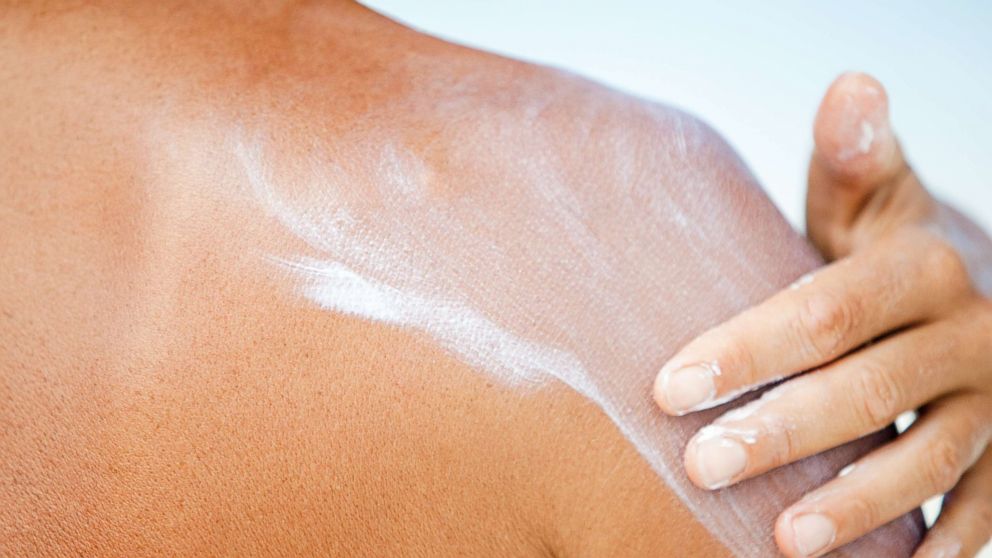 Terms not regulated by the FDA are "sport," "natural," "mineral," "dermatologist recommended," Bowe said.
She went on, "Pretty much any company can throw them on the tube and they don't have to meet any requirements."
As for applicaton, Consumer Reports recommends using about one ounce of sunscreen.
"That's going to cover your face, your exposed areas," Bowe said. "You want to aim for an SPF of 40 or above and you want to reapply about every two hours if the skin is dry, and more frequently if you're getting wet."