Maternal mortality rates increased in 2021, highest in Black women
New data shows more and more women are dying in pregnancy-related deaths.
Maternal mortality rates in the United States rose in 2021 and Black women continue to be most affected, new data shows.
Deaths of women during and just after pregnancy increased through the pandemic, according to a report published Thursday by the National Vital Statistics System.
Rates jumped from 23.8 deaths per 100,000 live births in 2020 to 32.9 in 2021, the new report found. Rates went up from 2019 to 2020 as well.
"It was a continuation of what we saw from 2019 to 2020," Donna Hoyert, author of the report and a statistician at the Centers for Disease Control and Prevention, told ABC News. "But it was a bigger increase than in previous years."
Additional, preliminary data published by the CDC showed that the raw number of maternal deaths dropped from February 2022 to October 2022, but are still higher than pre-pandemic levels.
Mortality rates were highest in non-Hispanic Black women in the new report.
According to the report, non-Hispanic Black women died during and just after pregnancy at a rate 2.6 times that of non-Hispanic white women. That gap is consistent with previous reports.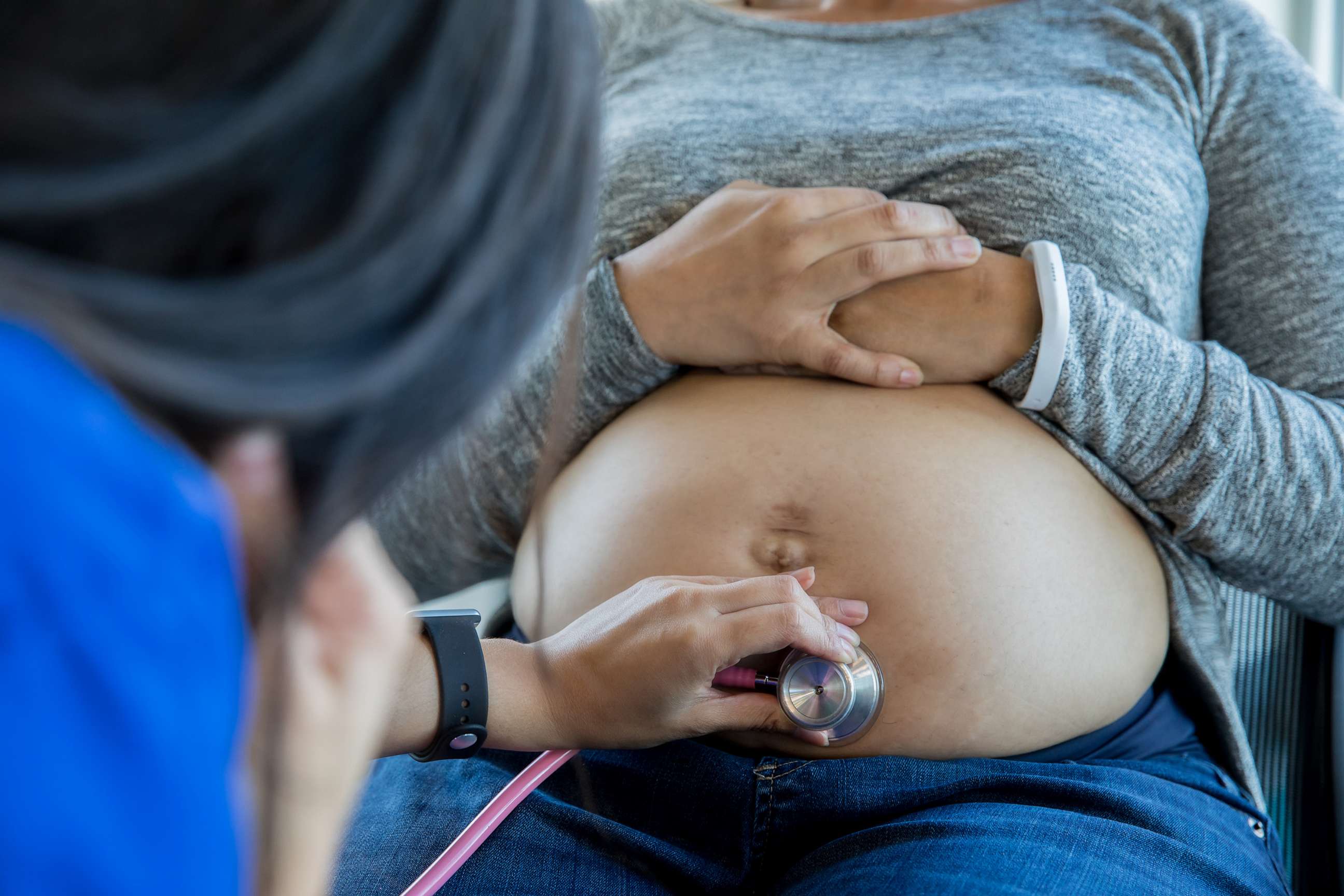 "The maternal mortality rates in black women certainly reflects the systemic racism and discrimination in health care," Dr. Joanne Stone, professor and system chair of obstetrics, gynecology and reproductive science at the Icahn School of Medicine, told ABC News. "Black women are at a higher risk for complications like preeclampsia and hemorrhage, as well as chronic health conditions."
People of color often face discrimination or other gaps in care when receiving health care, and that is linked to poorer treatment, according to a study published in the American Journal of Public Health.
Black women often do not receive adequate health care, so pregnancy complications like high blood pressure are not properly treated, which can lead to death, according to another study published in the American Journal of Public Health.
"There are certain things that are happening for some groups that aren't happening for others," said Martha Wingate, professor and chair of the Department of Health Policy and Organization at the University of Alabama at Birmingham School of Public Health.
Thursday's National Vital Statistics System report also found that women 40 years and older had higher rates of death during pregnancy.
That may be because as women get older, they have a higher risk for chronic conditions like hypertension and diabetes, which may complicate childbirth, said Stone. These women are also more likely to need fertility treatments to get pregnant, she said, which can lead to carrying multiple fetuses at the same time and can lead to greater mortality rates as well.
Pregnant people can take some steps to lower their mortality risk. The CDC says that women of reproductive age should maintain a healthy weight and diet, stop use of all substances and take care of health problems before becoming pregnant.
While more research is needed to identify ways to reduce mortality rates and close the gap between inequities in healthcare, Wingate said women should listen to their bodies and seek out care if something feels wrong. Reducing those rates does not just help pregnant people -- it helps everyone around them, she said.
"We're talking about families," Wingate said. "It's not just the mom."
Editor's note: This story was updated with additional information from the CDC.
Lauren M. Cuénant, D.O., is a Physical Medicine and Rehabilitation resident at the University of Miami/Jackson Memorial Hospital and a contributor to the ABC News Medical Unit.