Sarah Ferguson reveals breast cancer diagnosis, says she underwent surgery
The Duchess of York urged others to get screened for cancer too.
Sarah Ferguson revealed over the weekend that she is undergoing treatment for breast cancer and has already received surgery.
The health update was revealed in the fourth episode of the Duchess of York's podcast "Tea Talks with the Duchess and Sarah," which was released Sunday.
The 63-year-old, who was previously married to Prince Andrew, co-hosts the podcast with her friend and entrepreneur Sarah Thomson, who began the episode by making an announcement.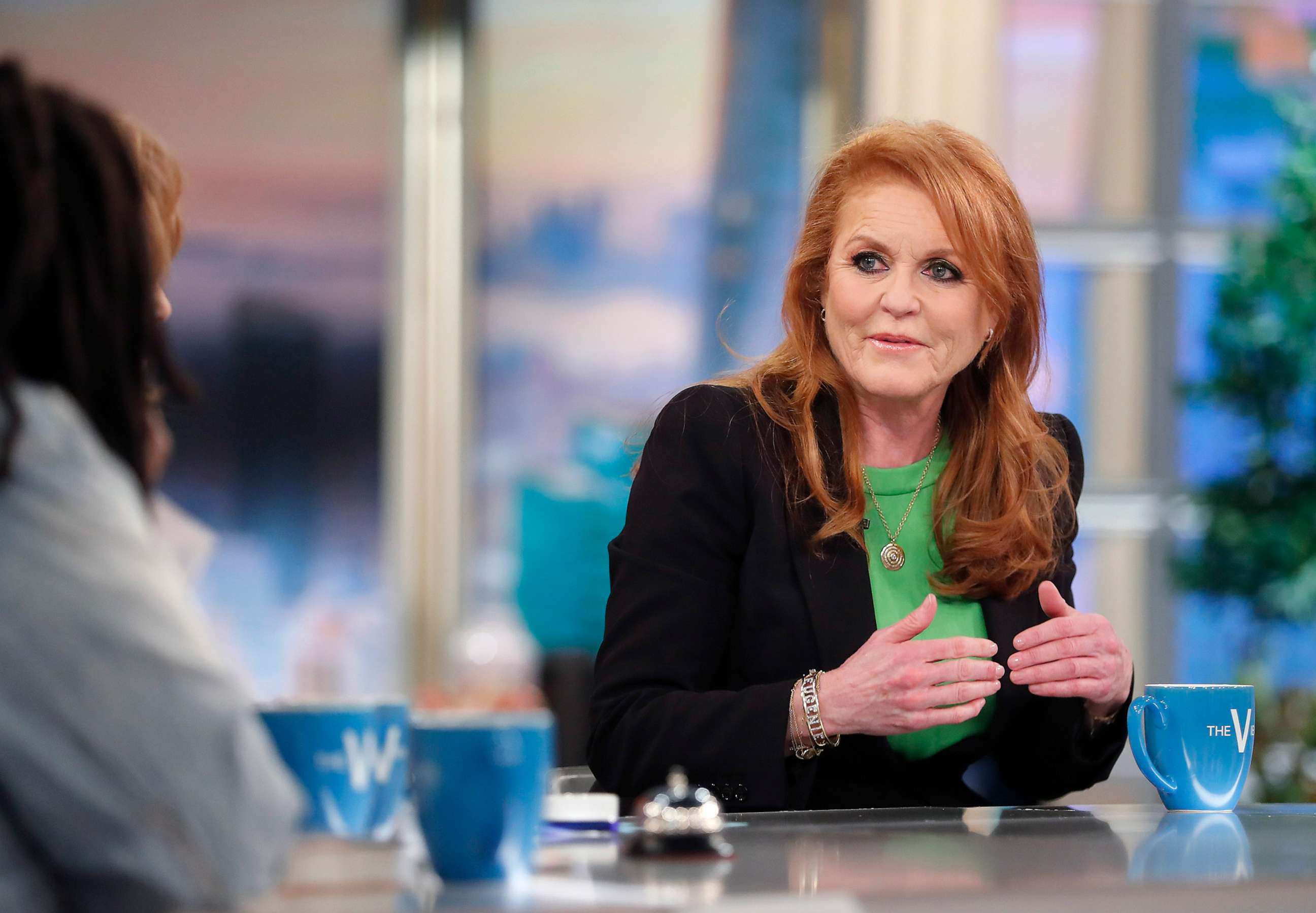 "I'm Sarah Thomson and I wanted to let you know that the Duchess of York has recently undergone surgery for breast cancer," Thomson began. "Something as big and impactful as this has had an effect on all of us, but the duchess being the duchess has stayed strong throughout."
Thomson added that her co-host wanted to disclose the news to encourage others to get screened for cancer as well.
"This episode you're about to hear was recorded the day before her surgery, but she wanted to release this to get the message out there that screening and regular self-checking is absolutely vital," Thomson continued. "We hope you take something away from this podcast, and as always, thank you for listening."
Ferguson said in her podcast that for the last three decades, she has volunteered for a cancer charity in the U.K. called the Teenage Cancer Trust. She said she was inspired to do so after her stepfather's early death from the disease.
Ferguson also said her father had prostate cancer and pushed people to get cancer screenings as well.
"My father died of prostate cancer and it was very interesting because he went on the radio and he said on the radio, 'Please, please, please go and get checked. It doesn't matter, go and get checked,'" Ferguson said. "'It doesn't matter what you're doing. Don't say it's not going to happen to you, doesn't matter if you feel fine because cancer can be so silent, such a silent, silent little hiding thing, which hides in the cells. Go get screened. Go get checked. Don't wait.'"
Ferguson then said in the pre-recorded episode that she would undergo a mastectomy, a type of surgery where a doctor removes all or part of the breast tissue, according to the National Cancer Institute.
"It's very important that I speak about it," Ferguson continued. "I am telling people out there because I want every single person that is listening to this podcast to go get checked. Go get screened and go do it."
Ferguson said she learned she had breast cancer after a routine mammogram, which she had after her sister urged her to keep the screening appointment.