All types of hormonal birth control raise breast cancer risk slightly, study finds
All hormonal contraceptives carry a small increased risk of breast cancer.
A new study is offering more information for women about whether the type of birth control they take increases their risk of breast cancer more than another.
The study, published Monday in PLOS Medicine, found that new forms of progestin-only hormonal birth control -- including pills, patches, implants and injections -- carry the same, small increased risk for breast cancer as the types of birth control that contain both estrogen and progestin.
"We've known for a while that estrogen and progestin birth control pills, oral contraceptives, have a slightly increased risk of breast cancer," Dr. Jennifer Ashton, a board-certified OB-GYN and ABC News' chief medical correspondent, said Wednesday on "Good Morning America." "What we didn't know is the newer forms of progestin-only pills, IUDs, injectable implants, what their associated risk, if any, was in comparison."
The study, which drew on data from a primary care database in the United Kingdom, found that women taking any type of hormonal contraceptive had a relative increased risk of breast cancer of 20% to 30%. That seems like a high number, but the 15-year absolute risk, which indicates the likelihood of something actually happening, is 1 in 12,500 women from ages 16 to 20 and 265 in 100,000 women from ages 35 to 39.
The slight risk increased for women as they aged, the study found. However, the longer a woman is off hormonal birth control, the lower the risk.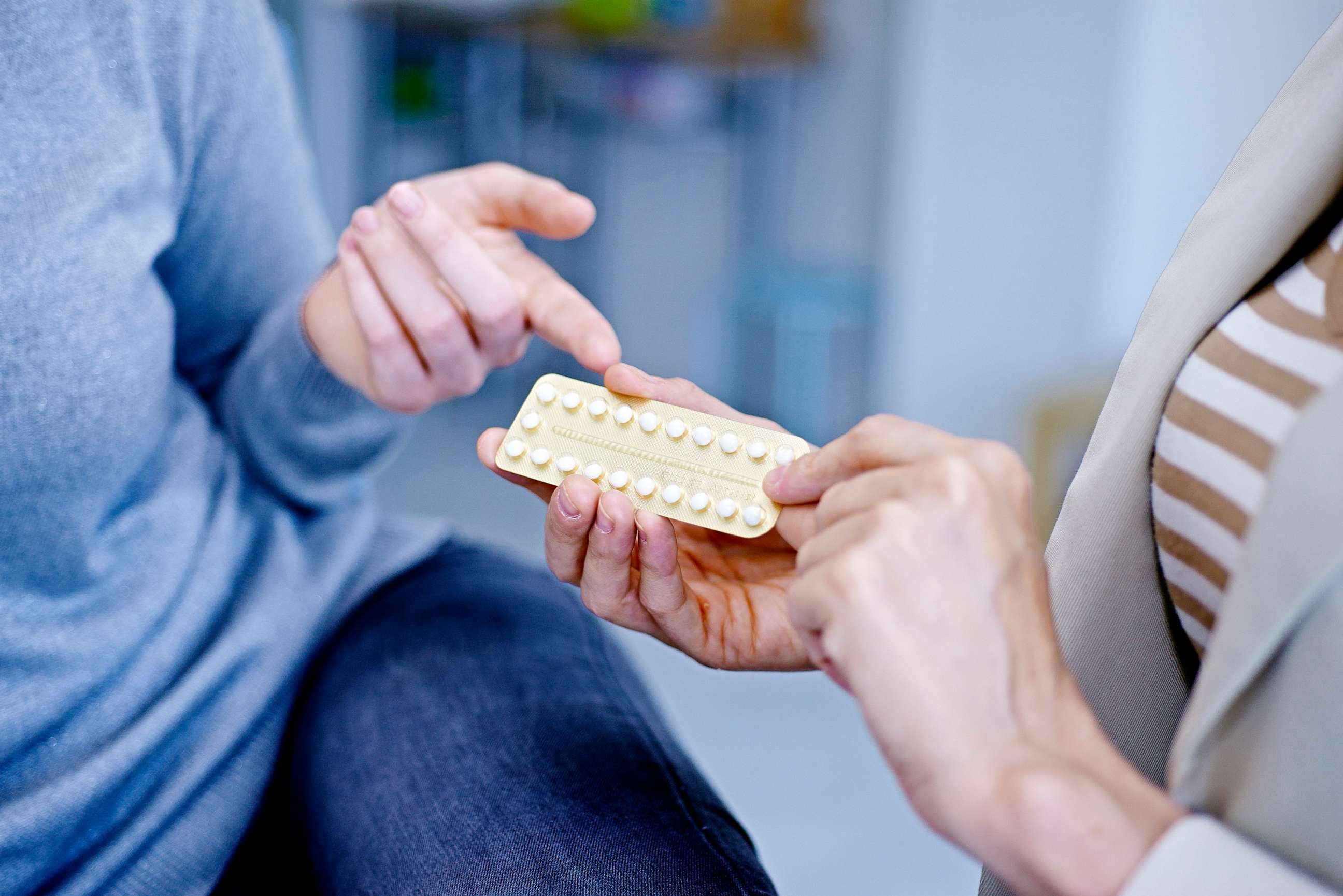 Progestin is a form of progesterone, which is the hormone that plays a role in pregnancy and the menstrual cycle, according to the American College of Obstetricians and Gynecologists.
Progestin-only birth control works by making it more difficult for sperm to enter the uterus, in addition to thinning the uterus's lining, which makes it harder for a fertilized egg to implant, and stopping ovulation, according to ACOG. When taken in pill form, a progestin-only pill is taken once per day, at the same time each day.
Ashton, who was not involved in the study, said it is important to recognize how slightly the use of hormonal contraceptives raises the risk of breast cancer.
She also stressed that it is important for patients to talk with their health care provider when deciding whether or not to take hormonal birth control so they can measure the benefits versus the risks.
Hormonal contraception is proven to lower the risk of ovarian and uterine cancers, for example, but it is also shown to increase the risk of clotting.
"It's about individualizing that risk benefit and option risk for the woman," Ashton said. "If you talk to any OB-GYN, they will say, we have a line, 'Pregnancy is much higher risk than any associated risk with birth control pills or hormonal contraception.'"
Among women ages 15 to 49 in the United States, around 14% of those using contraception use oral contraception pills and around 10% use long-acting devices like IUDs, according to 2019 data from the Centers for Disease Control and Prevention.