More than three years after her death, Anna Nicole Smith is again making headlines as the trial against her boyfriend and two doctors has gotten underway, with prosecutors trying to convince the jury that they funneled prescription drugs to a known addict.
The dazzlingly ditzy reality star and former Playboy model was found dead of a prescription drug overdose in February 2007.
The judge in the case has already told the jury that the trial, which started Wednesday, isn't about the cause of Smith's death, but prosecutors say it could have been avoided if she hadn't been recklessly provided a steady stream of pills.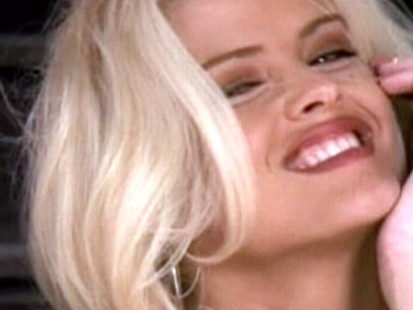 Her longtime companion and lawyer Howard Stern along with Drs. Khristine Eroshevich and Sandeep Kapoor, are accused of conspiring to prescribe controlled substances to an addict.
The prosecutor has introduced as evidence Kapoor's personal journal in which he allegedly wrote, "I gave her methadone and valium. Can she ruin me?"
Their lawyers have said their clients are innocent that that they were only helping someone with documented pain and depression.
If convicted, the doctors could lose their licenses and all three could face more than five years in prison.
"The message is clear," ABC News legal analyst Dana Cole said. "You cannot give drugs to a known addict and her whole public perception was that she was a drug-crazed, drug-addicted individual."
Smith's death in a Florida hotel room was one of the first of a string of notable Hollywood deaths by prescription drugs, including Michael Jackson and Heath Ledger.
California Attorney General Jerry Brown said the trend must stop.
"Just because it's in a nice little package and has a name on it and a date and a doctor's name under it, doesn't mean that it can't kill you," he said.
Smith is also to blame, the prosecution says. They claim that Smith is also guilty in this conspiracy and that she may have traded sex for drugs.
Anna Nicole Smith's Bodyguard Scheduled to Testify
Unlike the manslaughter charges against Jackson's doctor, Conrad Murray, the three defendants in the Smith trial have not been charged with causing her death.
Smith's troubles with prescription drugs were well known. Though her reality show earned high ratings, she made headlines for appearing drunk in public, including the 2004 American Music Awards.
In an exclusive interview 10 years ago, Smith told ABC News that she had serious drug problems.
"I was on prescription pain medication and I was taking too much and I went into a coma for that," she said.
Her official cause of death was listed as the combined effects from nine different prescription drugs, including Valium and Atavan.
Bodyguard Maurice Brighthaupt, who tried to revive Smith in her hotel room, is scheduled to take the stand today, The Associated Press reported.