Three new books are aiming to help educate children and adults about nonbinary and transgender youth.
The GenderCool Project, a youth-led movement that works to replace misinformed opinions on transgender and nonbinary youth, has partnered with A Kids Book About to release three children's books that aim to educate and inspire.
"We hope that book series will help connect kids and adults around the topic of gender and acceptance," Gearah Goldstein, co-founder of the GenderCool Project, said. "We have learned over the years that our young authors can connect with people by simply being themselves. We hope that the books help teach everyone that it's a beautiful thing to be yourself, whoever that may be."
Each of the books in the new collection are written by teenagers who are a part of the GenderCool Project. The movement is led by 18 young people who refer to themselves as "Champions."
"I think kids' books play an incredibly important role in teaching kids important life lessons," A Kids Book About founder Jelani Memory said. "We hope that this set of books helps kids understand themselves better, as well as others. Whether they are the same, different, or anywhere in between. We also hope that through understanding the experiences of Transgender and Non-Binary individuals, they gain both empathy and true understanding."
Meet the authors here and learn more about their books.
Gia Parr, 17, author of "A Kids Book About Being Transgender"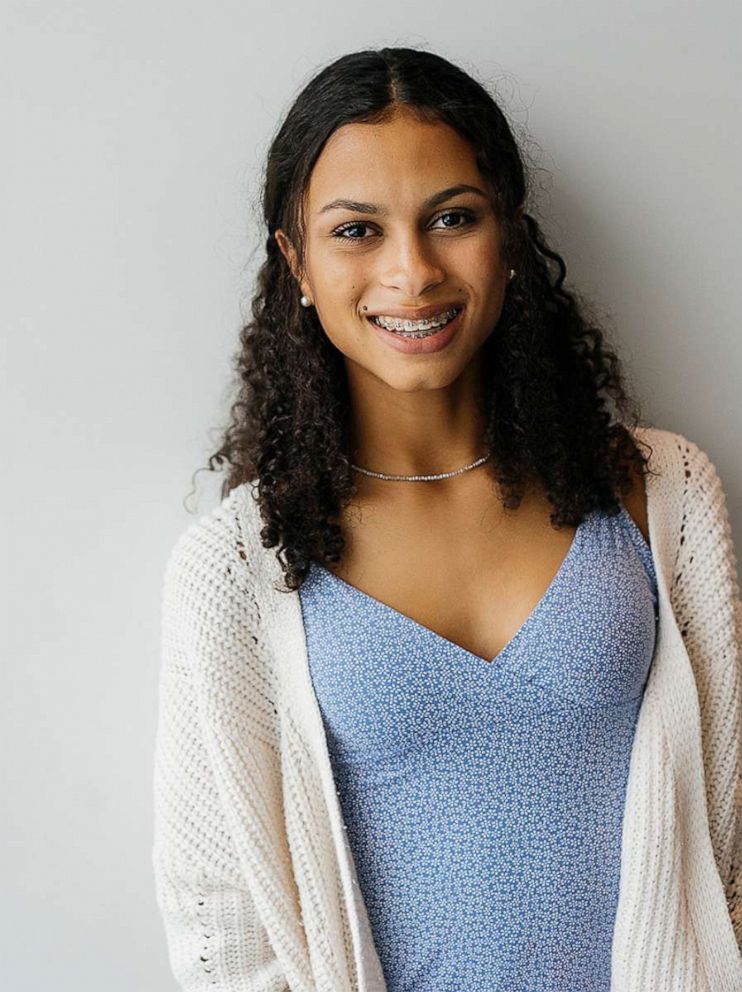 Gia Parr, a transgender girl who transitioned at the beginning of her eighth-grade year, hopes that sharing her story will help educate people of all ages.
"This book educates kids and people of all ages on what it means to be transgender and gives a real-life, positive example of who a transgender person is," Parr said.
Parr said writing this book was like writing a book to her younger self. She hopes that her words will be able to help educate other kids about who they are.
"For years, I was looking for education on who I was," Parr said. "I want this book to be able to show young kids that being transgender is awesome. Instead of hiding from themselves like I did, they should embrace who they are."
Parr hopes to see more acceptance for LGBTQ+ youth.
"Right now, being transgender and the whole coming out process is a huge deal," Parr said. "People have to make decisions that could affect their homelife, safety and more. I want to see a world where LGBTQ+ are accepted."
Hunter Chinn-Raicht, 15, author of "A Kids Book About Being Nonbinary"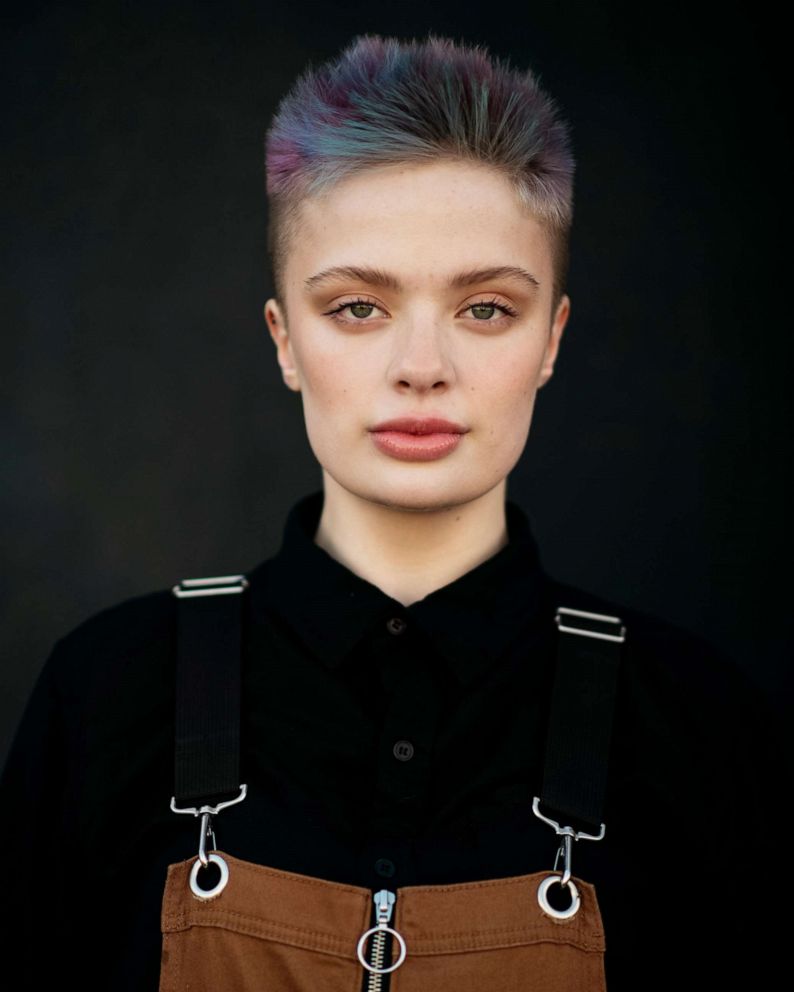 Hunter Chinn-Raicht, a nonbinary teenager, hopes that their book will show that words matter.
"By starting conversations between kids and their families, we can help invalidate the confusion surrounding this new language," Chinn-Raicht said.
Chinn-Raicht hopes that sharing positive and important stories about their life will help give other kids hope about their own stories.
"It's OK to question yourself and to be in a state of unknown for a while with your identity," Chinn Raicht said. "You are perfect as you are."
Rebekah Brusehoff, 14, and Ashton Mota, 16, co-authors of "A Kids Book About Being Inclusive"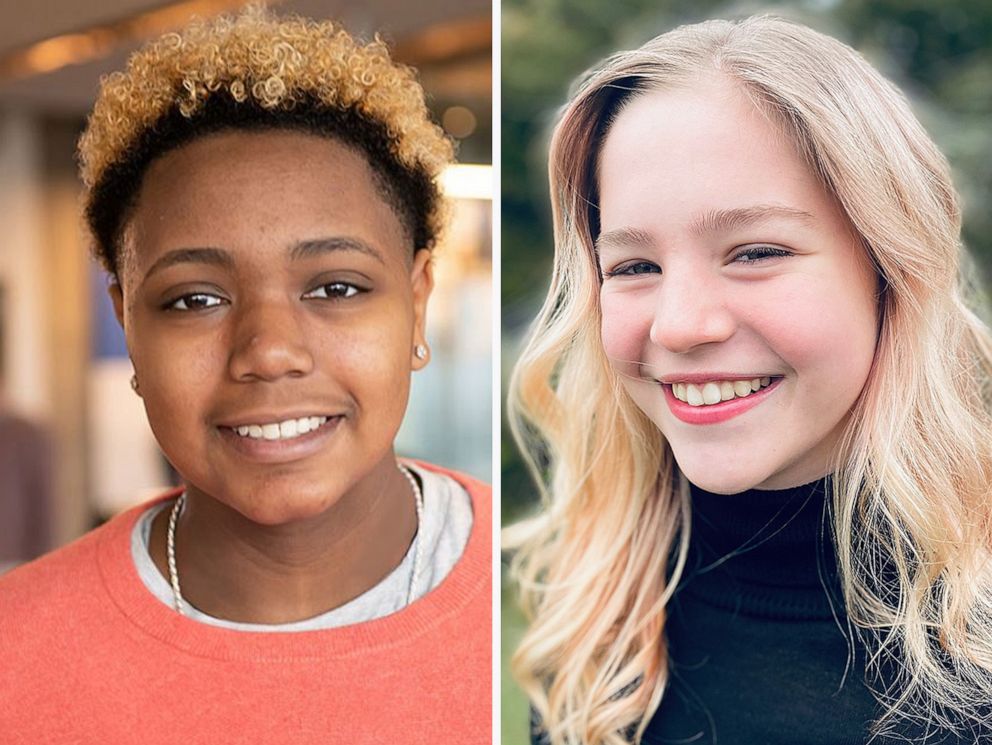 Rebekah Brusehoff and Ashton Mota, both who are transgender teens, teamed up to write a children's book about inclusion and accepting others.
"I hope kids reading my book learn that there are so many small ways to welcome and include people," Brusehoff said. "It doesn't have to be big or scary. It's a simple choice we make every day."
"I hope our book will help youth understand that even though it may seem hard of difficult at first, it's always the right choice to stand up for what you think is right and always treat everyone with love, dignity and respect," Mota said.
Together they hope this book will help the make the world more inclusive and allow kids to celebrate themselves and others.
"People always tell me I'm brave for being myself," Brusehoff said. "I hope we can create a world that makes room for all of us and celebrates all our uniqueness."
"I hope to see a world where transgender and nonbinary youth are seen as youth before anything else," Mota said. "I want it to be known that transgender and non-binary young people can become successful, intelligent and brilliant people, just like everyone else, and I believe that embracing a mindset and lifestyle of inclusion will help us take the steps that we need to move forward in that direction."
The collection can be purchased on akidsbookabout.com, Apple Books and Kindle Original Publishing. Each book retails at $19.95 or all three can be bought at a bundle price of $49.95.