Police have arrested a former neighbor of Somer Thompson, the 7-year old girl whose body was found in landfill last fall, and named him a person of interest in the girl's disappearance and murder, investigators said today.
Jarred Harrell, 24, was arrested "without incident" on 29 unrelated counts of possession of child pornography in Meridian, Miss., Florida's Clay County Sheriff Rick Beseler said in a press conference today.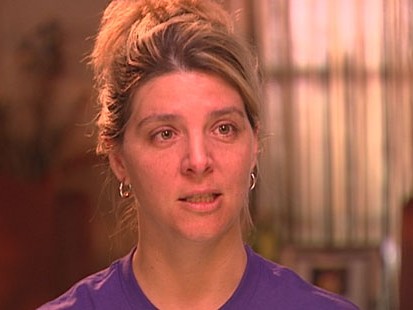 "We are also naming Harrell a person of interest in connection with the abduction and murder of Somer Thompson," Beseler said. Beseler would not comment further on Harrell's connection to Thompson, "as that would require I comment on evidence in an ongoing investigation," he said.
According to arresting documents, a cluster of child pornography images and video was found on several CDs and a computer Harrell used when he lived with roommates at a home in Orange Park, Fla, in August. The computer, which had a filed called "Toddler Insertion," held "a large amount of child erotica and also child pornography," documents said.
The roommates, who discovered the files, turned the computer over to the Jacksonville Sheriff's Office on Aug. 10, two months before Thompson disappeared.
Bond was set at $1 million.
Somer's body was found in a Georgia landfill two days after she went missing on October 19, 2009. The day she disappeared, the little girl was walking to her Jacksonville, Fla., home from school with her older sister Abby and twin brother Samuel. Somer was last seen in front of a vacant house on a block she walked every day.
Beseler said several residences, including a vacant house near the Thompsons' home, and a vehicle were searched earlier today.
In the more than three months since her death, police have followed thousands of leads but have not named any suspects in the case.
In early November, Somer's mother Diena Thompson told "Good Morning America" her daughter's killer would be "lucky" if the cops caught him or her before she did.
"I can't imagine them not catching him," Thompson said then. "That's my scariest ... I feel like there's a piece of broken glass in front of me. And I've got all the pieces to the broken glass except for this one, huge piece and that's to catch the monster who did this."
Thompson described Somer as a beautiful 7-year-old who always wanted to help, wanted to make people feel better.
"She just always wanted everybody to be happy with her. ... So sweet. Hugged everybody," she said. Somer routinely hugged the crossing guards she met on her route home from school.
Thompson worried then that the killer may still be in the community.
"I've thought, 'Please don't let it be one of these people that's come around and hugged me and said how sorry they were.' I've thought, 'I wonder -- when we were doing the candlelight vigils if -- if he was out there," she said.
And if it turns out to be someone she knew?
"God have mercy on their soul. And they better be lucky that the Clay County Sheriff's Office is gonna get to 'em before I can."
Diena Thompson's Advice for Parents
It is a struggle to balance that anger with a mother's need to stay strong for her remaining children. Thompson said the ordeal has been especially hard on Somer's twin, Samuel.
They used to play in the pool together and race each other to see who could stay underwater the longest.
"We used to nickname her 'Grace' because she couldn't really walk and chew bubblegum at the same time," Thompson said of Somer.
She loved to dance, but she had no rhythm, Thompson said.
"She was just so wonderful. And you take it for granted. You never think you're gonna be sitting here," Thompson said. "And you have a lot of regret because you may have been too busy. And you weren't really busy. You were just too busy in your head. And I'll have to live with that, and that's hard."
She said she would tell other parents to be sure and tell their children they love them every day.
"It don't take but a couple seconds. And when you think you're too busy, really think about what you're saying you're too busy for. Because you don't want to live with this. That's what I regret. It's hard to live with regret and guilt," she said.
Diena understands acutely that the world's attention will move on. The flowers in her home are beginning to fade. The vigils that used to occur nightly have grown more infrequent.
But she is determined to continue the fight for justice.
"I know I'm not gonna let this monster win. I will be victorious in the end, and he will pay," she said. "We're gonna get him, and he will pay. And I hope he's scared."
Visit www.rememberingsomer.com for more information on the reward fund and family relief fund.
Police have asked that if you have any information about this case, contact the Clay County Sheriffs Department in Jacksonville, Fla. at (877) 227 - 6911 or the FBI.