A New Jersey mother who helped police nab a convicted sex offender who had been hired as a census worker said it was a strong "gut feeling" that led her to suspect the man at her front door was dangerous.
Amy Schmalbach never expected to open her door to a known predator when the Census Bureau came knocking.
"I just had an overwhelming bad sense about this person," she told "Good Morning America" today. "It was just a gut feeling. I'd never had that before. It just literally washed over me."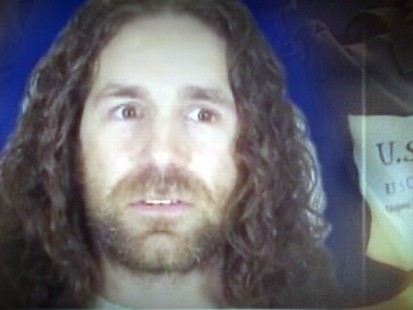 Schmalbach was home alone with her young son when Frank Kuni knocked on her door. Schmalbach said she had been expecting a
visit from the Census Bureau
after misplacing the
form sent out to all residents
this spring.
At first, she said, she didn't think much of it.
But then, Kuni, who gave the name "Jamie," started asking questions, and Schmalbach became uncomfortable.
"He was very shifty when he was writing down the answers," she said, adding that his eyes were "darting all over the place."
When her son came outside and she turned to shoo him back into the house, it hit her.
"I looked closely at this man, and I realized I recognized his face from the New Jersey registered sex offender list," she said.
Schmalbach tried to finish answering Kuni's questions even as he moved in closer to her, she said, and tried to linger in front of her house.
A quick check of her computer confirmed that Kuni, who lived less than a mile from Schmalbach's home, had served four years in prison for a variety of crimes, including endangering the welfare of a child and inappropriate contact with children.
Schmalbach called the police, and Kuni was arrested and charged with impersonating a public official and false representation.
Schmalbach said she checks her state's sex offender list every two months or so, a habit she picked up about six years ago when her nephew was born.
"I want to know who my neighbors are," she said. "In this day and age, you can't be too careful."
Census Regional Director Fernando Armstrong called Kuni's employment "an isolated incident."
Sex Offender Hired by Census Bureau Using Alias
Kuni applied to the Census Bureau under an alias in late April and passed an initial background check. He was fingerprinted during four days of training, which flagged him as a sex offender May 1.
But a loophole in the application process meant Kuni was already canvassing houses by the time his fingerprint results came back, Armstrong said. Once the government knew who Kuni was, officials didn't find him until May 5, after Schmalbach's call to police.
"America's Most Wanted's" John Walsh praised Schmalbach's diligence in checking her local sex offender list and called for greater attention on the part of the government to ensure the workers they are sending out are safe.
"Go, Amy," Walsh said. "This is a great mom.
"I'm a great believer that people have to be aware, get involved," Walsh said. "This woman had that gut feeling, checks the registry and takes a guy off the streets that had access to people's houses."
The Census Bureau said it tries to take every step possible to ensure the public's safety. In 2000, there were only nine allegations of misconduct among 680,000 census workers, compared with 180 assaults on census workers themselves.
Kuni, who remains in jail, could also face charges from the U.S. Attorney's Office.