The cast of "Jersey Shore" is back for more "T-shirt time" in the new MTV show, "Jersey Shore Family Vacation."
Nicole "Snooki" Polizzi, Jenni "JWoww" Farley, Deena Nicole Cortese, Mike "The Situation" Sorrentino, Paul DelVecchio aka Pauly D, Ronnie Magro and Vinny Guadagnino all stopped by ABC's "Good Morning America" today to discuss their epic reunion.
The cast said it was a "beautiful disaster" getting back together again after six years.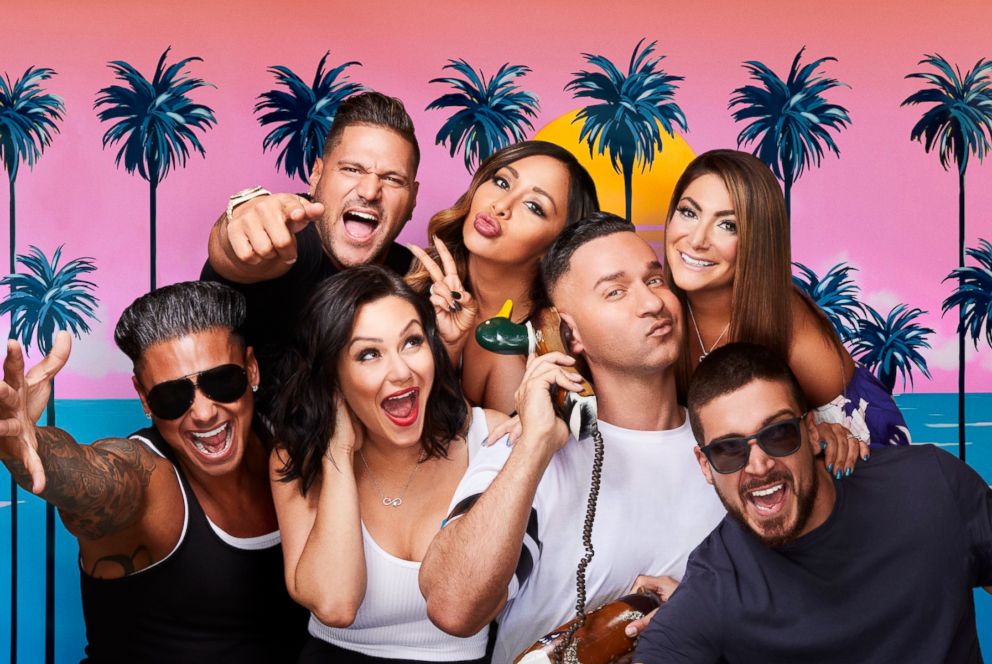 Both Farley and Polozzi are married and have children. Cortese is married as well. Delvecchio is a father and Magro is expecting a child "any minute," he said this morning on "GMA."
"Listen, I've partied a lot in my life, but the one thing I learned on this trip is that nobody parties harder than a bunch of moms that have been cooped up in a house," Vinny, 30, said. "Moms go hard."
He added: "They actually cook and they clean now, shockingly."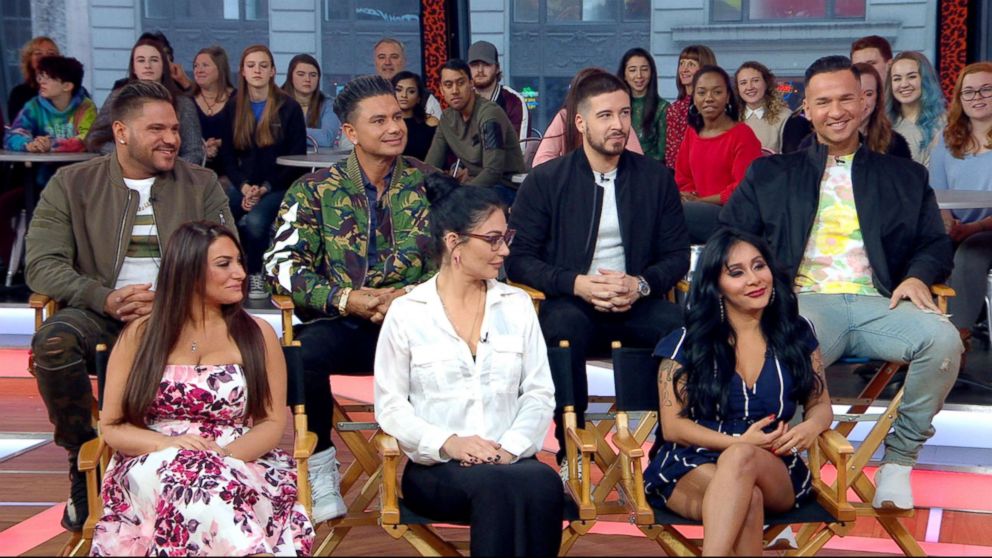 The hit reality show "Jersey Shore" ran for six seasons from 2009 to 2012. The eight cast members lived in a six-bedroom summer home located at 1209 Ocean Terrace in Seaside Heights, New Jersey, which sat above a T-shirt shop called The Shore Store where they all worked. They also filmed in Miami and abroad in Florence, Italy.
Today, DelVecchio said he's been living his dream by touring the world as a DJ. The 37-year-old is still rocking his famous blow-out hairstyle as well.
"God blessed me with this hairline, I don't want to let him down," he joked.
As for other things that have changed, Farley said she now calls The Situation "The Inspiration."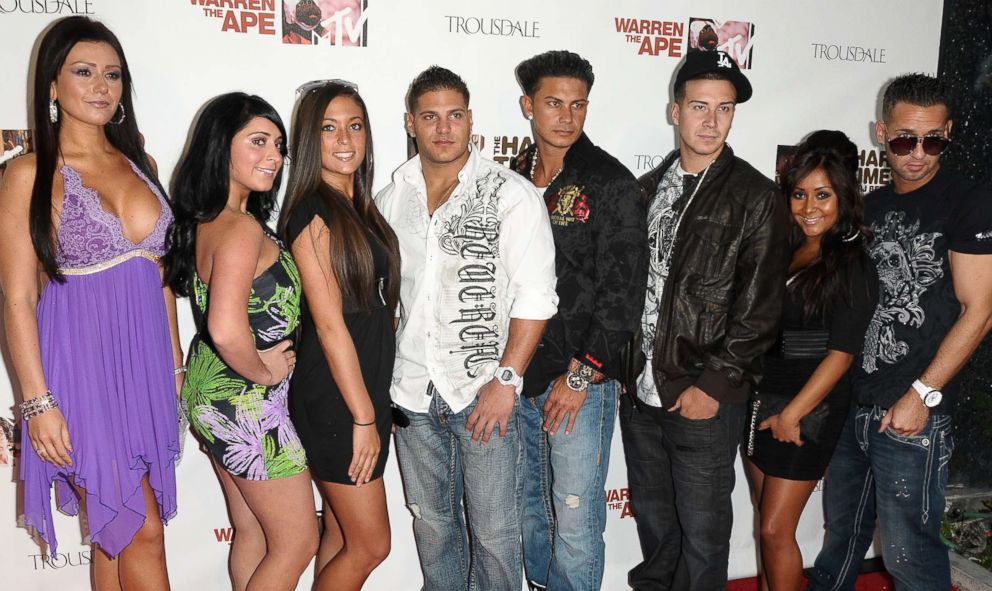 Sorrentino, now 35, said that's he's been sober for over two years.
"I had to understand that life is 10 percent what happens to you and 90 percent of how you react to those situations and I decided that I could not control certain situations, but what I could control was myself, so I became sober, about 28 months now," Sorrentino said. "And one day at a time, I work on being the best person I can be, the best friend to these guys, the best son I can be and just work on things that I can control."
On Jan. 19, Sorrentino and his brother, Marc Sorrentino, both pleaded guilty to violating federal tax laws.
Sorrentino pleaded guilty to tax evasion, while Marc Sorrentino, 38, admitted to the "aiding in the preparation of a false and fraudulent tax return," according to a news release from the United States Attorney for the District of New Jersey.
The brothers face maximum sentences of five and three years in prison, respectively. Sentencing for the brothers is set for April 25.
"Jersey Shore Family Vacation" premieres April 5 on MTV.
ABC News' Josh Margolin and Michael Rothman contributed to this report.