Paralyzed Olympian Amy Van Dyken-Rouen Looks to Future
Paralyzed Amy Van Dyken-Rouen has big plans after her release from the hospital.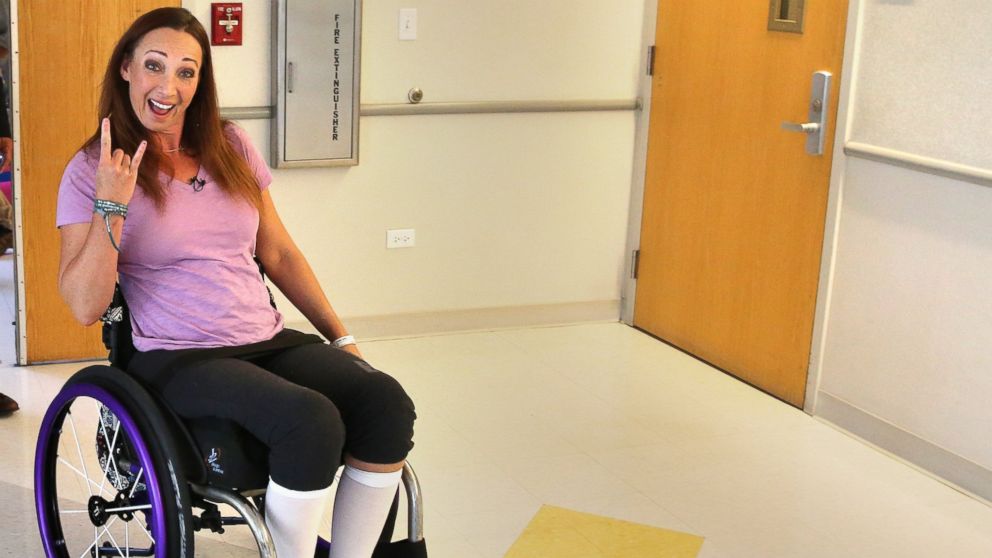 — -- Amy Van Dyken-Rouen is celebrating a big milestone today. The Olympic swimmer was finally released from a Colorado hospital after severing her spine in an ATV accident in June.
"I've met some amazing people here," Van Dyken Rouen, 41, said at a news conference, getting visibly emotional. "They've really changed the way I think."
The six-time Olympic gold medalist, now paralyzed and in a wheelchair, described her most difficult and frustrating moment of getting into the hospital swimming pool for the first time.
"I'm not doing therapy; I'm swimming laps," she said. "And they looked at me like, 'This is not what we're doing.'"
Amy's long road to recovery has been a public one, with the athlete sharing each sobering step online for two months, like setting sail with other patients.
"She's been incredibly inspirational," her husband Tom Rouen said. "And she's never let down through this whole thing."
Van Dyken-Rouen plans to keep it that way.
"I feel like I'm going to do everything," she said. "I'm going to ride bikes. I'm going to mountain climb."
Other future plans include getting her driver's license and joining in to help find a cure for spinal cord injuries.
Van Dyken-Rouen may be known as an Olympic champion and activist, but she now prefers a new title.
"Proud paraplegic, absolutely," she said.