Five women who work together at a U.K. retail store are all welcoming babies months apart.
Checkout workers Rachel Hurley, 30 (due May 10), Kelsey McGill, 26 (due June 4), community champion Sarah Cranswick, 26 (due April 29), health and beauty colleague Katie Mell, 40 (due April 19), and pharmacy colleague Kirstie Appleyard, 26 (due July 31), are all expecting.
The colleagues have worked at the Asda Mount Pleasant supermarket for over 40 years between them and are expecting a mix of boys and girls.
"It's so nice having people going through the same experience so we can talk all things pregnancy," said Cranswick, who is expecting her first child. "Me and Kirstie [Appleyard] are best friends and have known each other since high school so we're are always updating each other on our progress and how big the babies have gotten.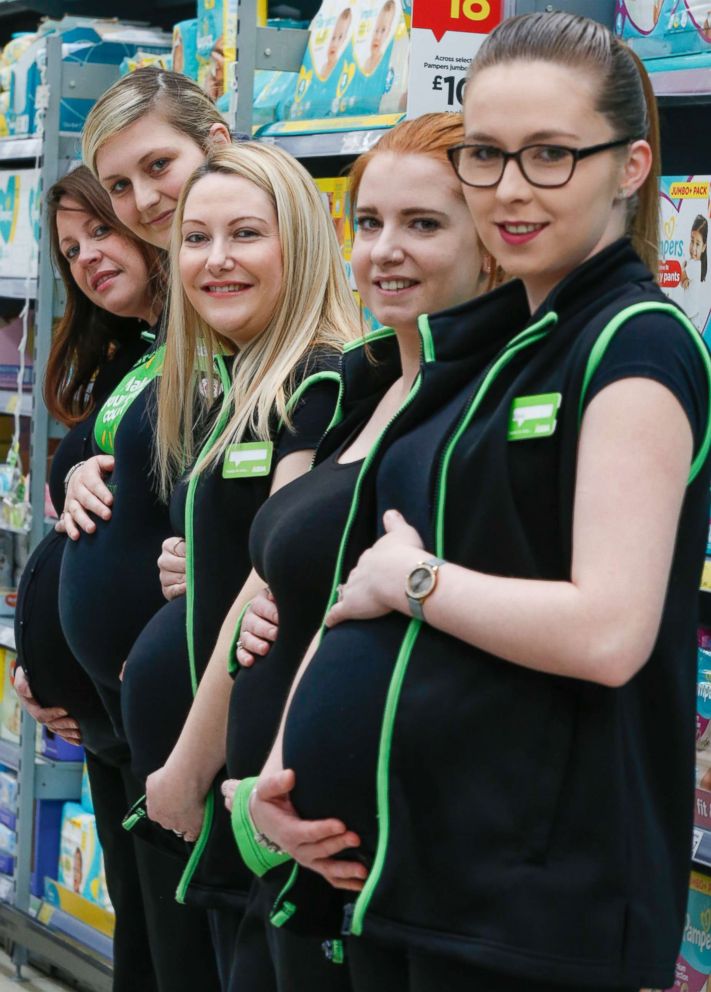 "Everyone at work keeps asking what water fountain we've all been drinking out of but we just laugh and say that it's down to 'the special checkout chair' and whoever sits on it will be next," Cranswick added.
Ady Dudding, duty manager at the store said in a statement to ABC News that he at first thought the news of the five employees' pregnancies was a joke.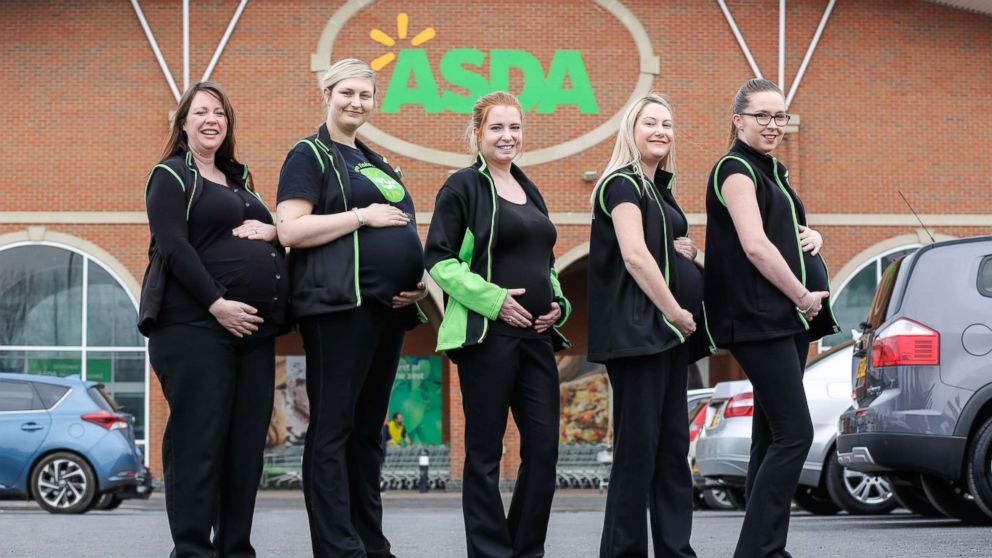 "They're such a great bunch and will be missed when they're all on maternity leave but we look forward to the days where we'll get to meet the new additions to the wider Asda family," Dudding said.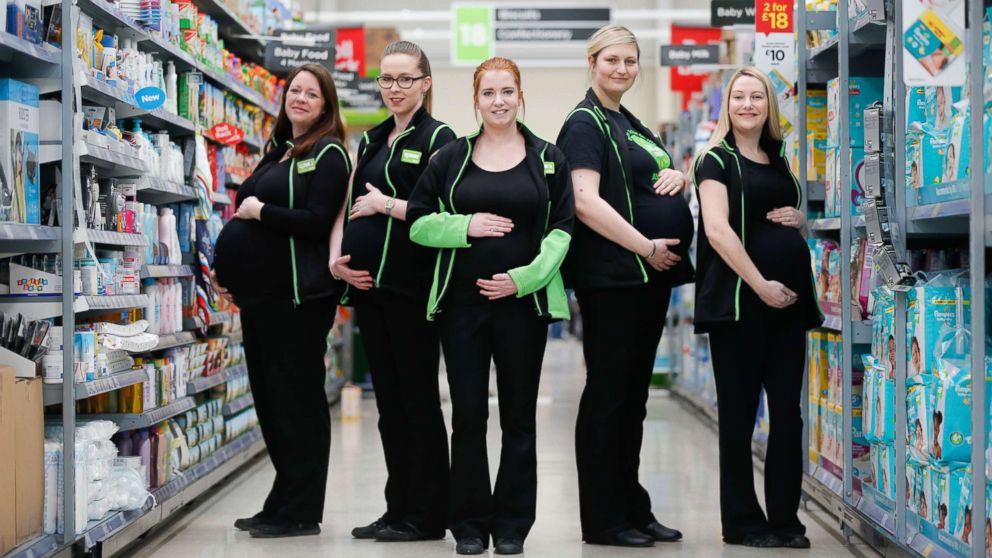 Hurley, who's having her second child, is the only one with a name confirmed and will be welcoming baby Hudson into the world in May. This is also the second child for Appleyard. For Mell, it's her third time being a mother and McGill is expecting her fifth this time around.
Asda told ABC News that some of the colleagues are already on maternity leave so there's no plans for a joint shower with the way the pregnancies are staggered.