Two months after Kyron Horman vanished from his Oregon elementary school, his parents say it's the little things about the bespectacled boy they miss the most.
"He helps me shave my head and likes to rub my head for the three or four days while it's still short. Going out to feed the cat together, or our morning walks down to the bus," his father, Kaine Horman told "Good Morning America. "Every day, I miss those. I miss him."
Horman's estranged wife Terri Horman continues to bear the brunt of the speculation about what may have happened to the 7-year-old on June 4 after he vanished following an early morning school science fair.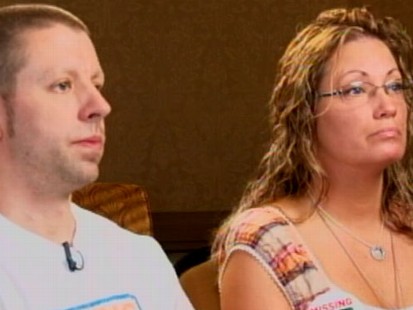 Kaine Horman and Kyron's mother, Desiree Young, have maintained that they believe Terri Horman was
involved with the disappearance
and that she was helped by a close friend, DeDe Spicher.
Terri Horman has not been charged in Kyron's disappearance or an alleged murder-for-hire plot in which authorities believe she asked a landscaper to kill Kaine Horman. Spicher has also not been charged. She was subpoenaed last week to testify before a grand jury.
On Sunday, Kyron's photo was noticeably absent from Terri Horman's support page on Facebook, replaced with a picture of Terri Horman smiling and the words, "There is not one piece of physical evidence that proves Terri is involved with Kyron's disappearance, only rumors, innuendo and speculation."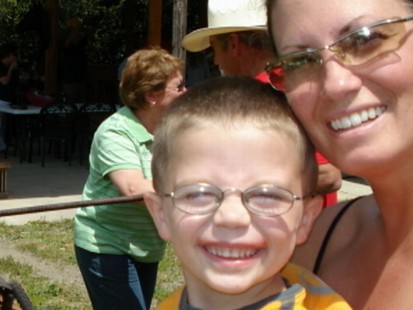 Terri Horman has remained steadfastly silent through most of the investigation, only releasing brief statements through her attorney that she did not have anything to do with Kyron's disappearance.
Young remains unconvinced.
"I have tried to put my head inside hers and I can't," she said. "It's difficult in this situation because you have someone who is so close to you basically betray you."
"You try to put a logical sense or even a thought process behind it," she said, "and the next event comes up and it completely blows it away."
Both Kaine Horman and Young said they are waiting for the day he comes home alive.
"You have to grab every moment you can. That's what life's about -- the little moments," Young said. "That's what life is and that's what you hold on to and cherish everyday."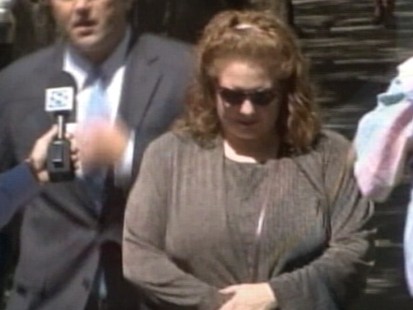 Multnomah County Sheriff's Office officials announced last week that the reward money for information leading to Kyron would be doubled to $50,000, with the money coming from an anonymous donor.
Young has said that she believes Terri Horman has "stashed" her son somewhere.
Terri Horman's Attorney Calls Speculation a 'Witch Hunt'
In a taped interview with The Oregonian, Young said she was suspicious from the start, citing e-mails she received from Terri Horman on June 4, the day Kyron went missing.
"Sometimes I talk on her e-mail with her five times a day -- it depends on the day -- but she was very short and to the point which is very unusual for her," Young told the paper. "She e-mailed me like three or four times that day which is kinda strange, normally it is a wordy e-mail."
Investigators have subpoenaed and are searching numerous computers and hard drives.
ABC's Portland affiliate KATU reported that Terri Horman had told Kyron's teachers and classmates that he would be out of the classroom that Friday at a doctor's appointment, giving the school no reason to expect him back after the science fair that morning.
But Terri Horman has been vague with investigators, the affiliate reported, later telling detectives she was referring to the next Friday, June 11.
"Clearly even schoolchildren were aware that he was going to the doctor that day and they expected him to be at the doctor that day so now after the fact to say, 'I didn't know it was that day, it was another day,' it is weak," former homicide detective C.W. Jensen said.
The school had faced immense scrutiny in the days and weeks after Kryon vanished after Horman told investigators that she last saw Kyron before leaving the fair and only realized he was missing when he didn't get off the bus that afternoon.
Terri Horman is also being eyed in an alleged murder-for-hire plot in which she allegedly tried to hire a landscaper to kill Kaine Horman. Kaine Horman quickly filed for divorce and fled the family's home with the couple's 20-month-old daughter. He was granted an emergency restraining order keeping Terri Horman away from him and their little girl.
A judge evicted Terri Horman from the family's home last month.
Her lawyer, Stephen Houze, said that his client has been receiving death threats and that the media frenzy surrounding the case has morphed into a "witch hunt."