In the wake of what he called a "surprise military attack" by North Korean forces that killed dozens of sailors, South Korea's president said he's hoping superpowers China and Russia will join the U.S. and Japan in denouncing his country's enemy to the north.
Just this morning, the North Korea once again threatened military action against the U.S. and South Korea for what it claims is a build up of forces in the demilitarized zone between North and South.
North Korea has denied responsibility for the March sinking of the Cheonan warship that took the lives of 46 South Korean soldiers. While the United States and Japan and the G-8 leading economic powers condemned the attack over the weekend. Lee Myung-bak is pushing for similar promises from the United Nations. But China and Russia have publically expressed doubts about North Korea's involvement.
"I do believe that both countries, China and Russia, that both of them are responsible countries," Lee told "Good Morning America" in his first interview with Western media since the sinking. "And that is why I have full confidence that both China and Russia and its leaders will continue to engage in this discussions in a fair and very objective manner."
The United States announced an extention its military command and control over forces in Korea for three more years. At the close of the G-8 summit, President Obama said "we will always be there for South Korea." He added that the UN security council must ensure that "a crystal clear acknowledgement that North Korea engaged in belligerent behavior that is unacceptable to the international community.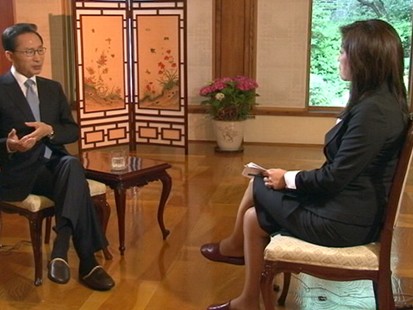 "This was a clear military provocation perpetrated by the North Koreans. It was a surprise military attack," Lee said. "The U.S. and Japan and others around the world will be using and applying various tools, like sanctioning measures and other types of diplomatic tools."
But Lee said he wants peace between the two countries.
"Our ultimate national vision and objective is to achieve peaceful reunification," he said. "But, of course, for all this to happen, North Korea must first apologize for what they did."
For its part, South Korean forces have boosted their readiness with increased military exercises and Lee has cut almost all of his country's economic ties to the north. The exception is the Kaesong industrial complex -- more than 100 factories built by South Korean investments just across the border in the demilitarized buffer zone long seen as a kind of tripwire for conflict.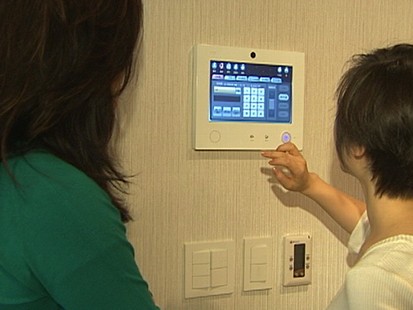 Handover of Power in North Korea Making for 'Dangerous Period'
After our interview with President Lee, ABC News traveled to the deminilarized zone. The area is still dotted with more than 1.6 million landmines. North Korean and UN soldiers, including Americans stand face-to-face. There are 28,000 American troops remaining in the area.
"If there is going to be another military confrontation to happen here on the peninsula, that will gravely threaten, not only the peace and security of the peninsula, but of the entire northeast Asian region as a whole," Lee said, explaining the need for thousands of American troops. "A second reason that we have American forces are troops here is it serves the United States' interest as well -- both strategically, economically and in other reasons."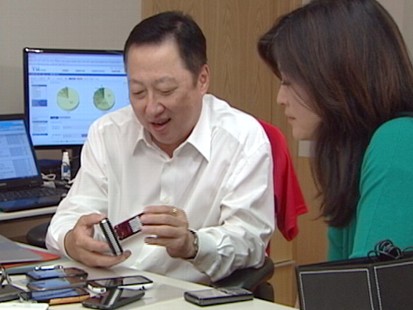 South Korea is now one of the 20 richest economies in the world, with an average income at about $28,000 in U.S. money per year compared with less than $2,000 in North Korea.
The vast disparity is illuminated by a satellite image showing light in South Korea, but darkness in the north. But North Korean leader Kim Jong Il has kept his nation a volatile one and has been making recent moves to hand power to his third son, Kim Jong Un.
CIA Director Leon Panetta told ABC News' "This Week" on Sunday that this handover is in itself causing problems between the two countries.
"Part of the skirmishes that are going on, are in part related to trying to establish credibility for the son," he said, "and that makes it a dangerous period."