Police are looking into how a woman who drove nearly two miles into oncoming traffic before plowing into an SUV head on in a fatal crash that took her life and seven others somehow became disoriented behind the wheel.
Diane Schuler, 36, was driving home Sunday from a New York campground on the Taconic State Parkway, a route she knew well, with her 2-year-old daughter, 5-year-old son and three nieces when she somehow ended up driving the wrong way in the fast lane into oncoming traffic. Her son was the only one to survive the fatal wreck.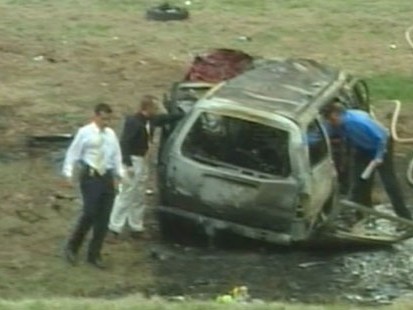 On the drive, Schuler called her brother to tell him she wasn't feeling well. He asked her to pull over immediately. Schuler did not pull over, but her brother was worried enough to call the police.
"She was having some problems seeing," Lt. Dominick Chiumento of the New York State Police told "Good Morning America."
Two hours after the call to her brother, police believe Schuler turned onto the parkway, heading down an exit ramp with signs clearly stating that she was heading the wrong way.
She drove in the fast lane, straight into traffic. Oncoming cars swerved to miss her.
Witness: Schuler Seemed to Be in Control
One of the drivers in her path, Richard Rowe, managed to avoid a crash with Schuler who he said seemed "in total control."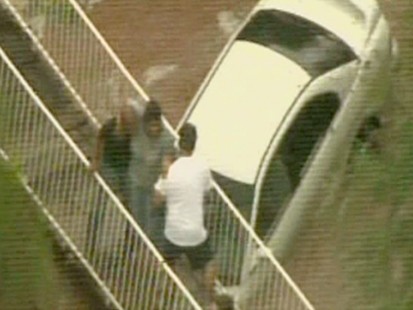 "I don't understand. She was in total control of the car," Rowe said. "Maybe initially she was confused, but she had lots of time to correct her mistake. If we had been 30 seconds later, we would have been hit by her."
Lone Crash Survivor Could Hold Clues
Three men from Yonkers, N.Y., could not avoid Schuler. All three were killed in the head-on collision.
Schuler's autopsy ruled out a heart attack or aneurysm, and police do not believe she was under the influence or suicidal.
More tests, including toxicology reports, are expected in the coming weeks, but police believe the best clues may come from the crash's lone survivor, Schuler's 5-year-old son.
"Diane is really cautious, like mothers are with children," Schuler's neighbor Carmine Acosta said. "There had to be a really serious explanation."