1 in 4 Americans hadn't contracted COVID by the end of 2022, CDC estimates
Seniors had the lowest percentage of COVID antibodies from previous infection.
By the end of 2022, about one in four American adults and older teenagers still hadn't contracted COVID-19, according to new federal data.
The Centers for Disease Control and Prevention has been tracking seroprevalence -- antibodies in the blood -- by collecting samples nationwide from blood donors between January and December 2022
The data suggests 77.5% of those aged 16 and older had antibodies from COVID-19 infection by the time 2022 ended, according to the agency's final estimates, which is up from the 48.8% estimate at the beginning of the year.
Meanwhile, when including people who had antibodies either from infection, by getting vaccinated or from a combination of the two, the CDC estimated that's about 96.7% of the population.
When it came to age groups, seniors aged 65 and older had the lowest estimated percentage of people with antibodies from prior infection at 56.5% and teens and young adults aged 16 to 29 had the highest percentage at 87.1%.
Only 47 states and the District of Columbia had seroprevalence data, which showed Vermont had the lowest percentage of estimated residents with infection-induced antibodies at 64.4% and Iowa had the highest at 90.6%.
There were no major differences between men and women with 79.3% and 75.7%, respectively, estimated to have antibodies from infection.
Among racial/ethnic groups, Asian Americans had the lowest estimated percentage of infection-induced antibodies at 66.1% and Hispanic Americans had the highest percentage at 80.6%.
"Despite the fact that the various COVID variants are so very contagious, isn't it remarkable that, by the end of last year, only three-quarters -- plus a little bit -- of our population had had an infection and that may be a little but surprising," Dr. William Schaffner, a professor of preventive medicine and infectious diseases at Vanderbilt University Medical Center, told ABC News.
Experts said there are a few reasons why Americans may have yet to contract COVID-19 including living being more diligent about mitigation measures such as mask-wearing and living in a more rural area.
"We have a large rural population in the United States, and it may be that this virus has not reached everyone who lives in a more sparsely populated part of the country," Schaffner said. "Obviously, if you live in big cities where you encounter people, there are going to be many more opportunities for transmission."
Experts added it's also a reminder of the importance of vaccination and that it's not too late to get a shot for those who have yet to do so.
In April, the CDC and Food and Drug Administration simplified the vaccine schedule to recommend everyone aged 6 and older receive an updated bivalent COVID-19 vaccine, regardless of whether they previously completed their monovalent primary series.
Additionally, the FDA's vaccine advisory committee recommended in June that vaccine manufacturers update their COVID booster shots to target XBB.1.5, which is the most common strain in the U.S.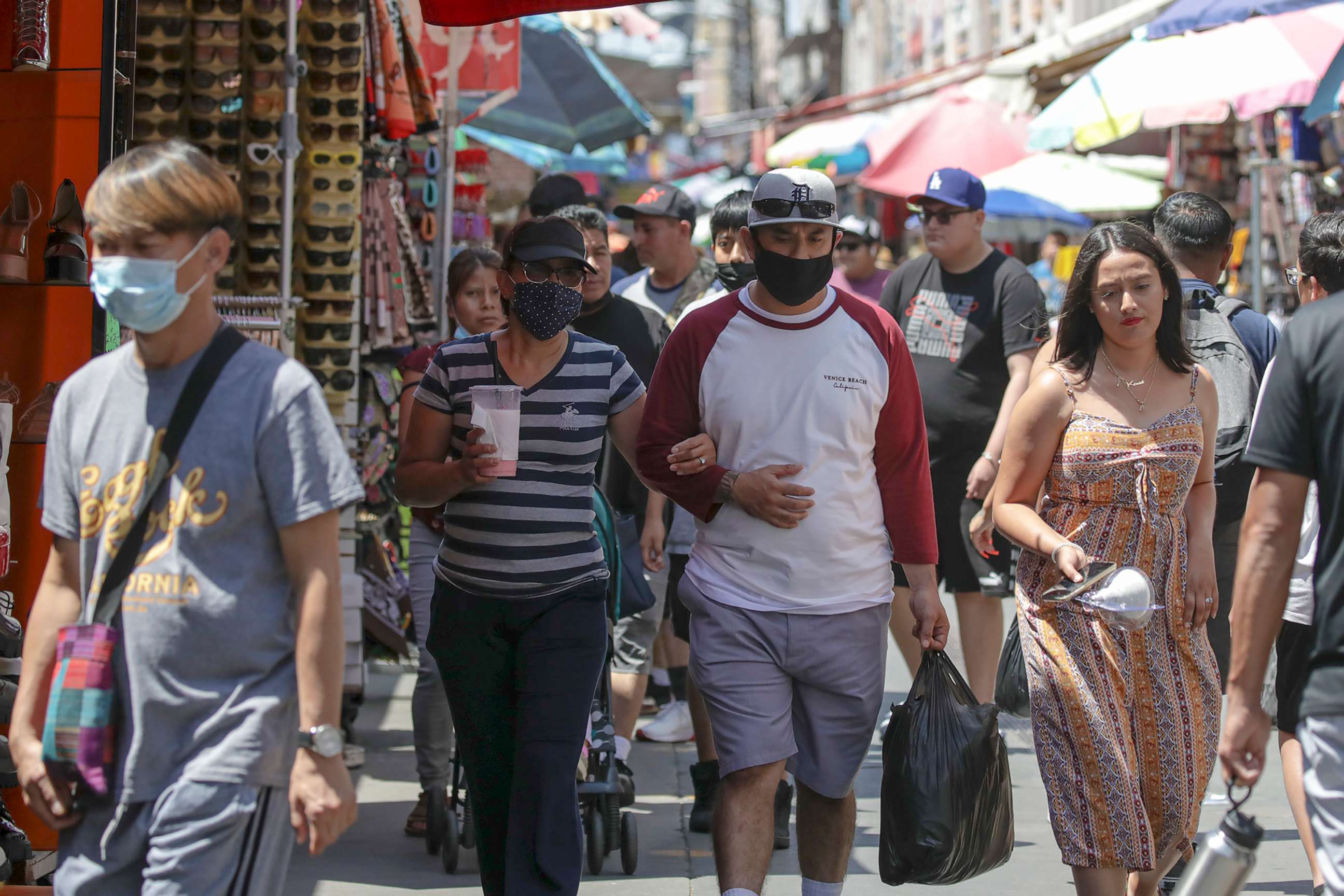 Dr. Peter Chin-Hong, an infectious diseases specialist at the University of California, San Francisco, told ABC News the simplified schedule is especially important as we approach fall and colder weather, when cases typically tend to rise.
"It's not too late to still be open-minded about protection, particularly since one in four is not a small number," he said. "Many people have already been exposed naturally but we know that [antibodies] will wane over time, and it's probably a good idea to get at least one recent shot…Simplification is the name of the game."