How life has changed since coronavirus struck
Life for some is at a standstill, while front line workers face a new normal.
Three months ago, reports surfaced out of China that a cluster of pneumonia cases in the central city of Wuhan may be due to a new type of coronavirus.
The World Health Organization said at the time it was still assessing the extent of the outbreak, but noted there were no reports of novel coronavirus outside Wuhan.
Since then, the situation has changed drastically.
More than 1.6 million people have been infected across the globe, more than 100,000 have died and lockdowns have been ordered in numerous counties. The majority of the states in the U.S. have also adopted some sort of shelter-in-place order.
Life for some is at a standstill, while front line workers are facing a frightening new normal. Here's some of the biggest ways life has changed:
1. Greetings
While the Centers for Disease Control and Prevention initially urged people to opt for an elbow bump over a handshake, greetings have now altogether become a no go.
Americans have been asked to maintain social distancing, or 6 feet, at all times and the majority have been asked not to leave their homes except for essential needs, such as medical care, groceries or exercise.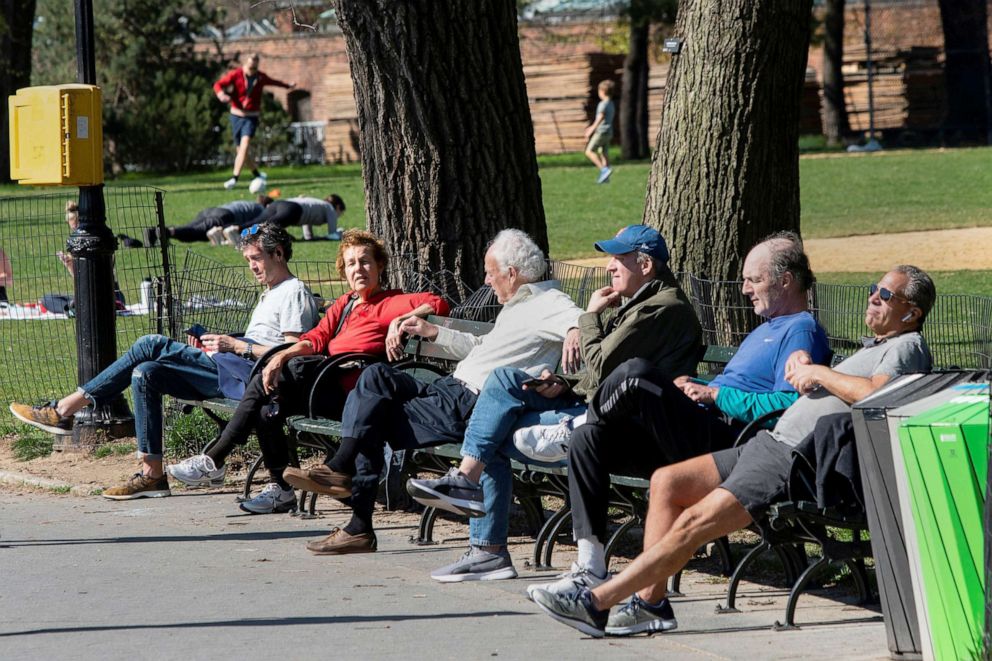 2. Politics
Politicians across the spectrum have been forced to respond as the novel coronavirus has pushed the 2020 presidential primaries into uncharted territory.
At least 15 states and one territory -- Alaska, Connecticut, Delaware, Georgia, Hawaii, Indiana, Kentucky, Louisiana, Maryland, New York, Ohio, Pennsylvania, Rhode Island, West Virginia and Wyoming, as well as Puerto Rico -- have postponed their primaries, with more expected to follow.
At least six of those primaries are now scheduled for June 2.
However, in Wisconsin, the presidential primary went on as planned on April 7, to the dismay of many.
Campaign events for the 2020 candidates have also been halted. President Donald Trump's campaign has shifted all current events online, Republican National Committee officials told ABC News. The presumptive Democratic nominee, former Vice President Joe Biden, has also suspended large crowd events and moved to virtual ones.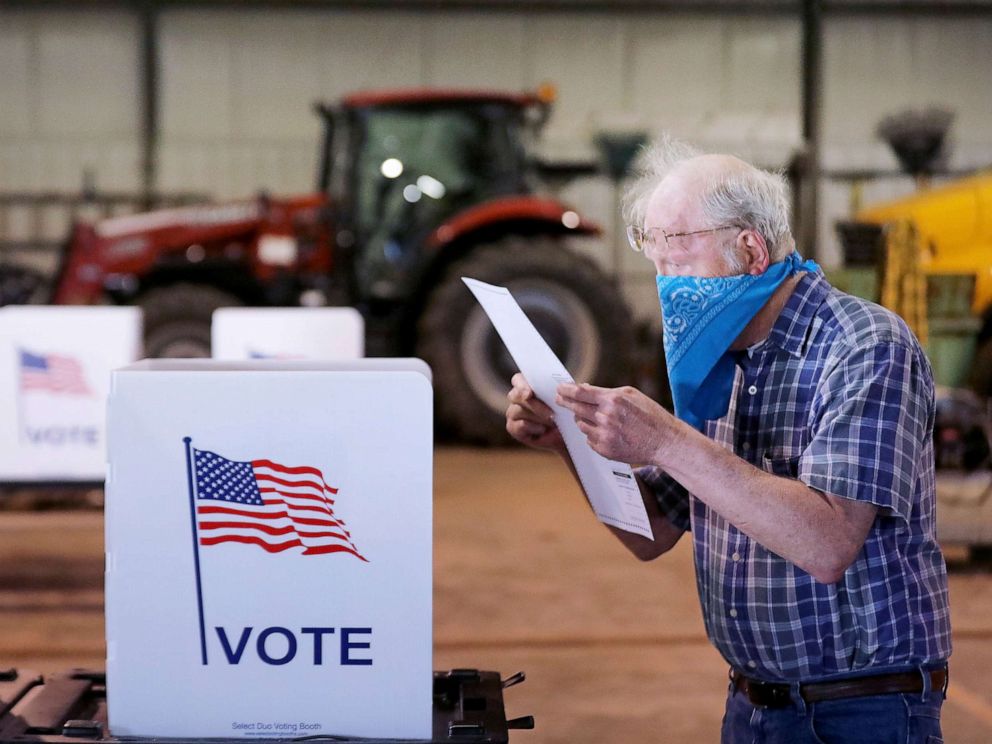 3. Hygiene
The CDC has continued to urge everyone to wash their hands for at least 20 seconds.
Americans also have stocked up on hygiene products. Hand sanitizer sales spiked 73%, according to data from Nielsen covering a four-week period that ended Feb. 22, while sales of thermometers rose 47% and aerosol disinfectant purchases climbed 32%.
4. Public gatherings
With the majority of the states instituting some sort of stay-at-home order, public gatherings of any kind are banned.
Numerous festivals have been postponed and restaurants and bars in many states have shuttered their doors, only allowing for pick-up or delivery.
One of the few places where crowds do form is at the grocery store, where customers often queue outside as stores have enacted new policies limiting the amount of people inside.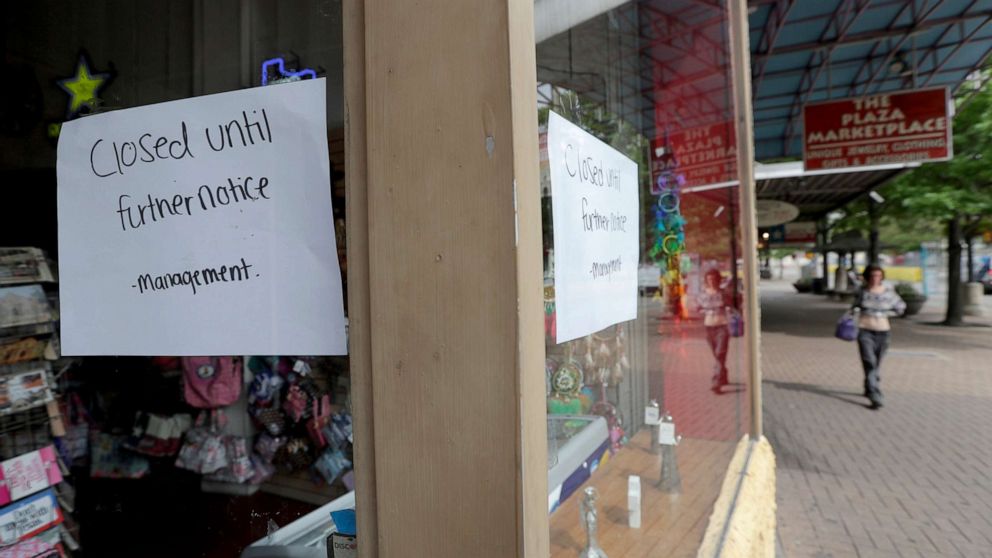 5. Economy/markets
The International Monetary Fund said that the world should be prepared for the worst economic fallout since the Great Depression.
"Today we are confronted with a crisis like no other. COVID-19 has disrupted our social and economic order at lightning speed and on a scale that we have not seen in living memory," Kristalina Georgieva, IMF managing director, said in a statement.
Meanwhile, unemployment in the U.S. has reached staggering numbers. More than 16 million people filed weekly jobless claims over a three-week period in late March and early April.
Some analysts say the number of claims will only get worse as businesses remain shuttered and the pandemic continues to clobber the U.S. labor market.
6. Travel
The U.S. State Department has issued a Level 4 advisory, aka a Do Not Travel advisory, for all international travel. The warning, the strongest of the department, has been in place since March 31.
Trump has previously said his administration was "thinking about" grounding domestic flights between coronavirus hot spots, however, he has not yet done so.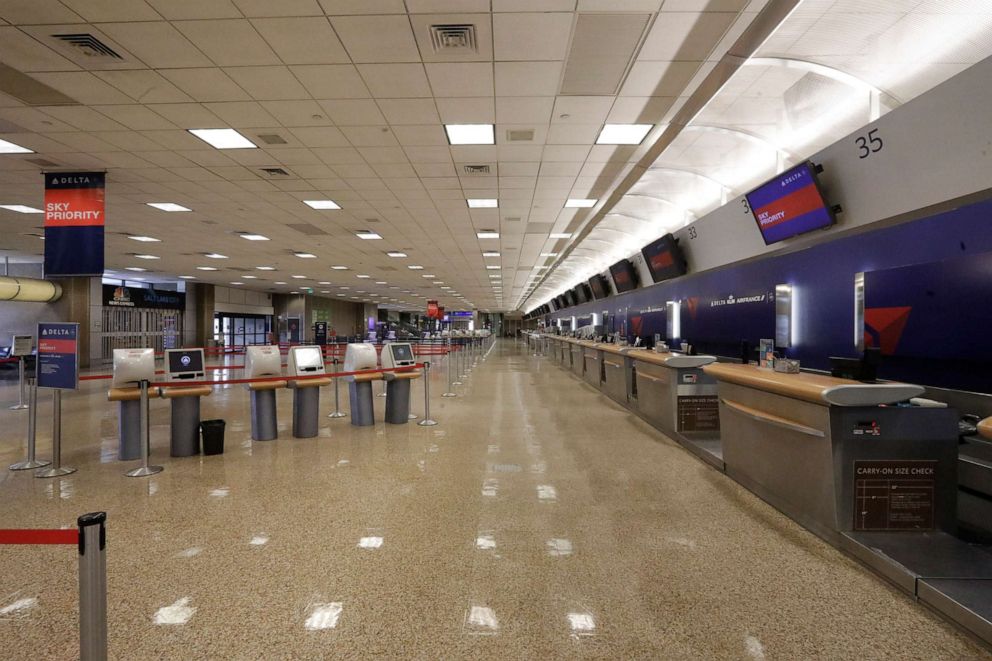 7. Stockpiling and price gouging
People have headed to grocery stores in droves, preparing to stock up and bear down.
Photos of empty aisles and lines out the door circulated online in the early days of the spread in the U.S., with one report showing that sales of several products on Amazon, namely sanitizers and medical face masks, rose at least 50% higher than their 90-day average after the World Health Organization declared an emergency.
Even products sold directly by Amazon, not third-party vendors, saw prices at least 50% higher since February, according to a report from the U.S. Public Interest Group.
"When people need something to stay healthy and prevent the spread of a potentially deadly virus, merchants should follow the Golden Rule, not the money," Adam Garber, the group's education fund consumer watchdog, said in a statement.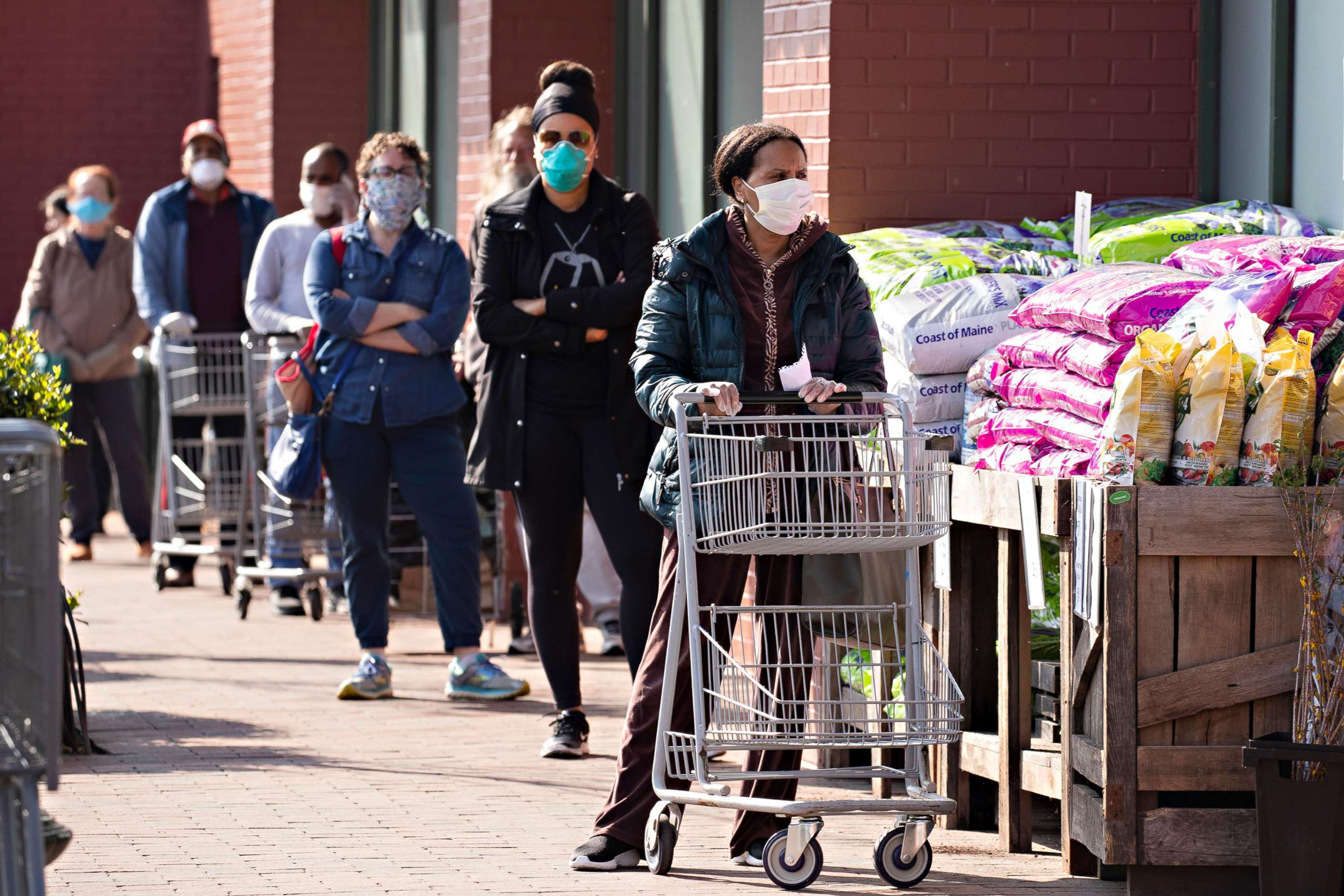 8. Closed schools and offices
Major cities, including New York, Boston, Miami, Chicago, Houston, San Diego and San Francisco, have closed schools for extended periods, with at least 55.1 million students impacted nationwide, according to Education Week.
Teleschooling has been adopted for many.
For the working world, many companies have implemented telework policies.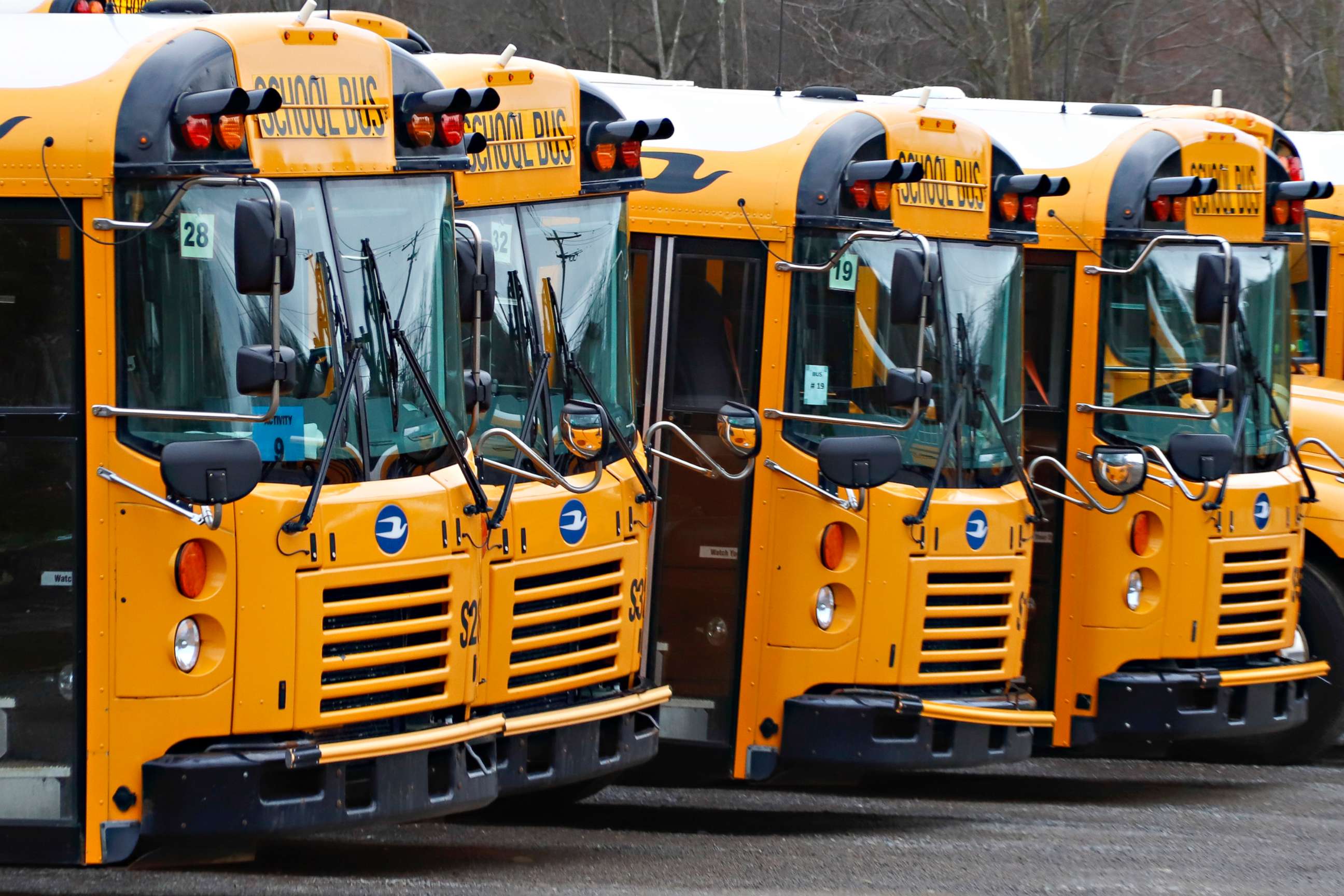 9. Clothing/masks
As cases continued to sharply rise in the U.S., talk of whether or not the CDC would change its policy on masks persisted. The CDC had previously said that only those who are sick should wear a mask.
Now the CDC recommends wearing cloth face coverings in public settings where other social distancing measures are difficult to maintain, such as grocery stores and pharmacies.
However, concerns that medical professionals do not have enough personal protective equipment have also been on the rise, so any shortages of N95 masks affects them significantly.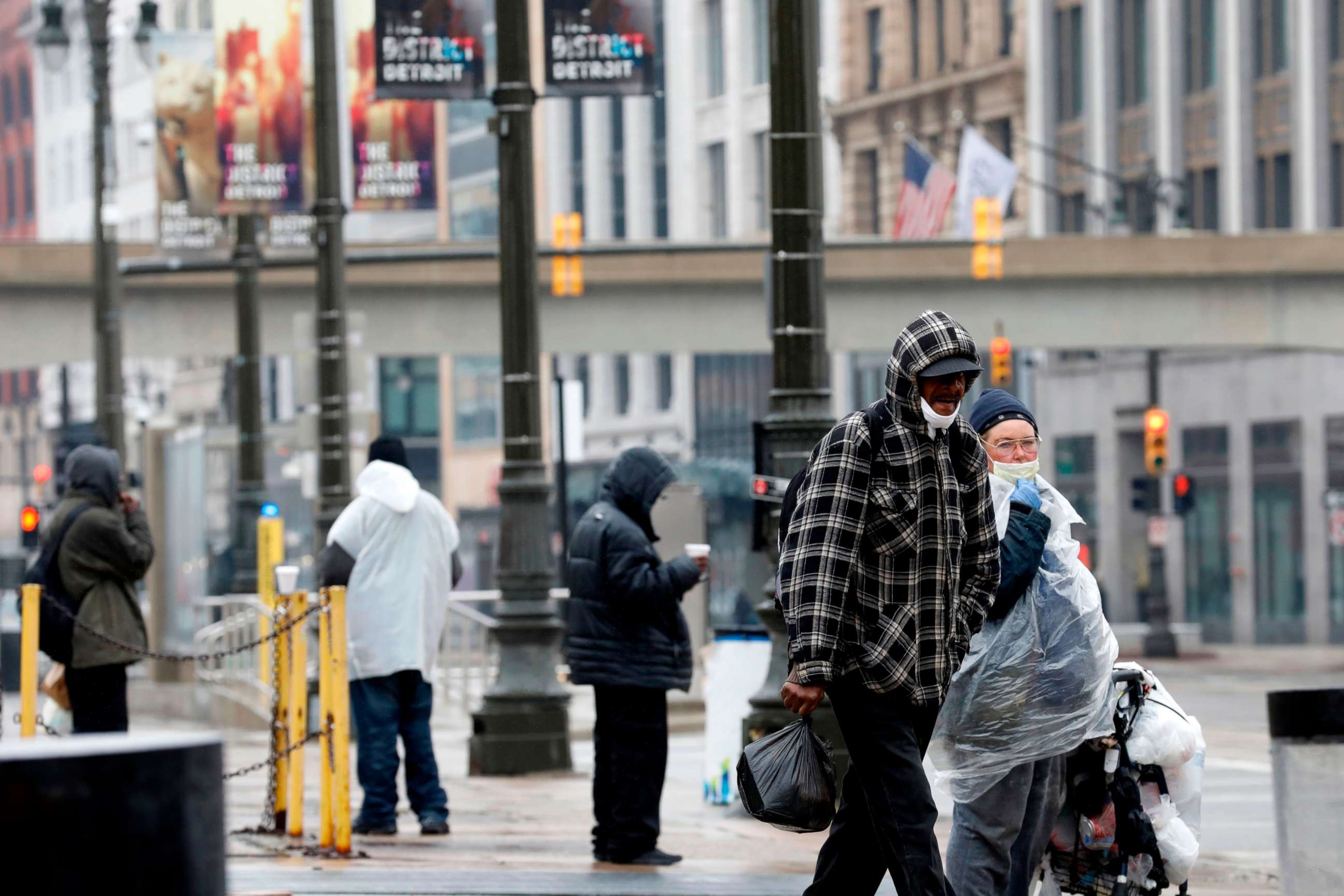 10. Fears and anxieties
With day-to-day life at a standstill, anxieties around the disease and the future have been heightened, according to Dr. Anne Maria Albano, a professor of medical psychology at Columbia University.
Albano said the public can either utilize that anxiety in a productive way or let it spiral.
"What people are experiencing is what anxiety in us is wired to do: Say, 'Hey, wake up and prepare for how to take care of yourself,'" she told ABC News back in March. "Now the thing is, if the anxiety gets too high that then it becomes problematic, and this is what we want people to recognize. Anxiety, when it gets out of control, you are exaggerating what the risk to you and the people around you is."