— -- Strangers from around the country came together to make over a pickup truck for an 18-year-old kidney transplant survivor.
Nick Cesarini, of Greenwich, Connecticut, was surprised with the truck Saturday in a reveal so dramatic his twin sister flew home from college to attend it. Even his elderly grandfather made a rare trip out of the house to see his grandson's reaction.
"I was blown away," Cesarini said. "I wasn't expecting half of the things they'd done to it."
Cesarini was born with a kidney condition that worsened as he became older. By the time he was a junior in high school, Cesarini had to travel 30 minutes three times each week for dialysis.
"I would get out of school a little early and then by the time treatment was over and I was home it'd be 9 p.m.," Cesarini said. "I remember it like it was yesterday."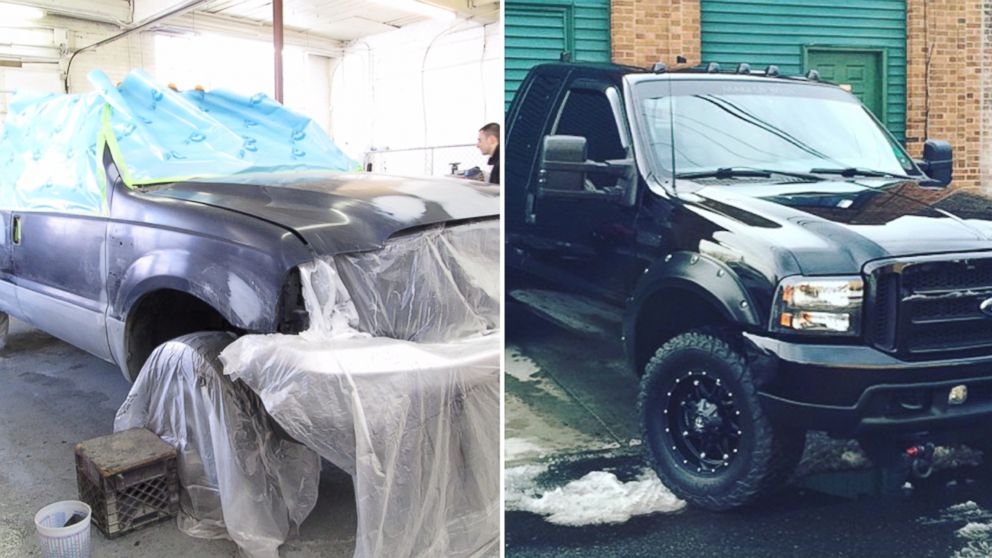 Cesarini said he received a kidney transplant in December 2014 and has since been rebuilding his life. The college student purchased his own truck, a 2003 Ford F-250, last August from a local car dealership.
The teen's wish was to have the Make-A-Wish Foundation revamp his truck.
"It was always a dream for me to have a truck," Cesarini said.
The truck landed in the hands of Red Line Restorations, Inc., a Bridgeport, Connecticut, auto shop that specializes in restoring European and race cars. The shop made an exception for Cesarini.
"Nick and his dad came out to us with his truck and showed us the list of all the things he wanted done," Red Line Restorations' PJ Pitcher told ABC News. "You'd hope for him to have his dream of what he wants to come true be everything he wanted."
While reviewing Cesarini's long wish list, Pitcher discovered that the truck also needed a new transmission. That repair alone would have blown the $5,000 Make-A-Wish budget, according to Pitcher.
"I called Nick and told him and he said, 'Well, I'd rather have a truck that's reliable that I can drive than one that looks cool parked in my driveway,'" Pitcher recalled. "I said in my head, 'We're really going to go above and beyond for his wish.'"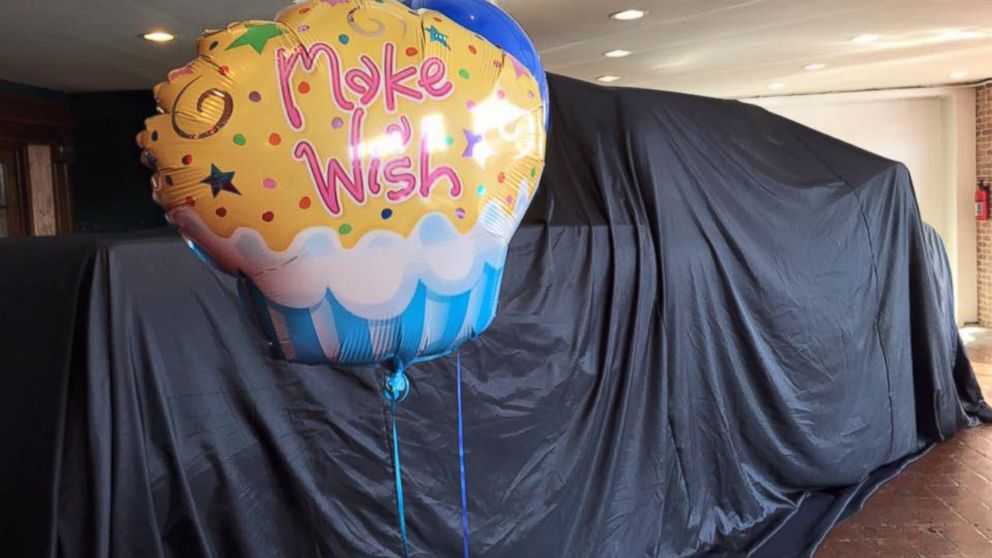 Pitcher said Scott Johnson, who is involved in the local Make-A-Wish chapter, repaired Cesarini's transmission for free. The Redline Restorations team then sought help from colleagues around the country who donated tires, rims, windows and more.
"As far as Nick knew, all he was getting back was his truck with a new transmission," Pitcher said. "That let us surprise him."
"When he pulled the sheet off it was this beautiful, jet-black monster of a truck," he said of Saturday's reveal. "He was literally at a loss for words."
Cesarini said nothing can hold him back from driving his new truck.
"Unfortunately it's snowing right now but I've already burned through a tank of gas," he said. "My friends love it. My family loves it. It's a great experience."