1st polio case reported in US in nearly a decade detected in New York state
The case is in a resident of Rockland County, New York.
The first case of polio reported in the U.S. in nearly a decade was detected in New York state, health officials said Thursday.
The case is in a resident of Rockland County, the state health department said.
State health officials said sequencing determined that the newly detected case is an instance of vaccine-derived polio. The oral polio vaccine contains a weakened version of the polio virus that can be excreted in stool and transmitted.
That vaccine has not been administered in the U.S. since 2000, suggesting that the virus may have originated somewhere outside the U.S., health officials said.
The Rockland County polio patient is a young adult whose symptoms began a month ago, according to public health officials in Rockland County. The person is no longer contagious but has suffered some paralysis. It is unknown whether that will be permanent.
The infected person contracted polio through exposure to someone who was inoculated with the oral vaccine. The patient did not travel outside of the country, so the exposure was here, said health officials, who are now investigating whether there are any close contacts of the patient who are at risk. There are no other suspected cases at this time.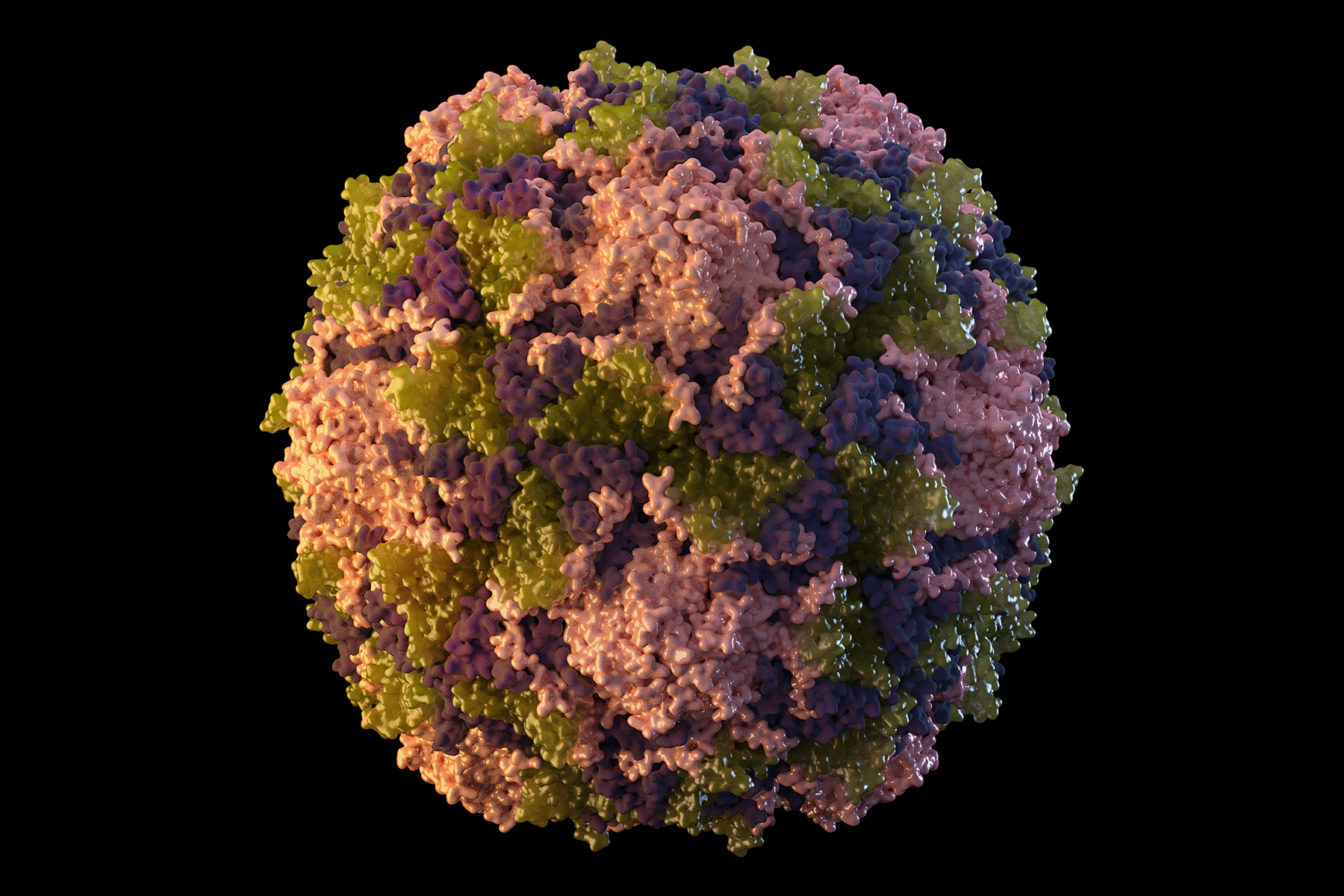 Health officials urged those who are unvaccinated, and parents of unvaccinated children, to seek polio vaccination now.
"The polio vaccine is safe and effective, protecting against this potentially debilitating disease, and it has been part of the backbone of required, routine childhood immunizations recommended by health officials and public health agencies nationwide," State Health Commissioner Dr. Mary Bassett said in a statement.
Rockland County will host vaccine clinics on Friday and Monday, the health department said.
The last known case in the U.S. was recorded by the U.S. Centers for Disease Control and Prevention in 2013, which was also an instance of vaccine-derived polio. The last "wild" case of polio was detected in the U.S. in 1979.
The U.S. uses the inactivated polio vaccine, which cannot cause infection.
Being vaccinated against polio protects people against both vaccine-derived and "wild" polio.
Polio is a very contagious, potentially fatal, virus that can be spread even when an infected person has no symptoms.
Symptoms, which include fatigue, fever, headache, stiffness, muscle pain and vomiting, can take up to 30 days to appear. In rare cases, polio can cause paralysis or death.
"Many of you may be too young to remember polio, but when I was growing up, this disease struck fear in families, including my own," Rockland County Executive Ed Day said in a statement. "The fact that it is still around decades after the vaccine was created shows you just how relentless it is. Do the right thing for your child and the greater good of your community and have your child vaccinated now."
ABC News' Sony Salzman and Aaron Katersky contributed to this report.