Robert Ferrari cannot remember what actually did it -- a hard cough maybe, or straining up the stairs -- but somehow the 72-year-old retiree blew a small hole in his esophagus during a trip to Italy last year.
Ferrari, of Center Moriches on New York's Long Island, showed up at a doctor's office in Italy with the common symptom of chest pain. For days, he walked around with a misdiagnosis of acute gastritis while the undetected hole in his esophagus was feeding a ticking time bomb -- but an appeal to the ABCNews.com Web site may have helped him get the care that he needed.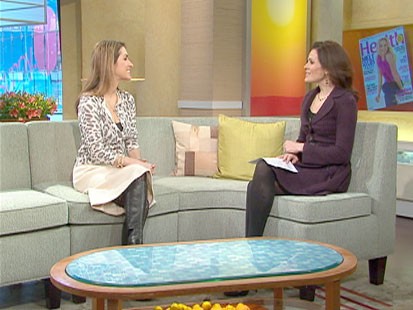 "These are people who literally die within hours," said Dr. Timothy Nostrant, a professor of medicine in the division of gastroenterology at the University of Michigan, in Ann Arbor. "It can vary from days to hours, but literally something has to be done."
The small hole in Ferrari's esophagus leaked whatever was in his throat -- air, water, bacteria-laden saliva -- into his chest cavity, Nostrant said. Without medical intervention, his chest cavity either would fill with enough liquid to crush a lung or it would develop an infection that could kill.
"People get very, very sick, often very quick," said Dr. Sudish Murthy, a staff surgeon in the department of thoracic and cardiovascular surgery at the Cleveland Clinic in Ohio.
"Regardless of who you are, it is a life threatening condition at any age," he said.
Ferrari got sick and was rushed to an emergency room in La Spezia on the Northwestern coast of Italy, then transferred to the San Martino University Hospital in Genoa. Doctors there manage to keep him alive and finally discovered the esophageal rupture that was filling his chest with infected fluid.
But that was June 2009, and the journey through traveler's insurance, medical evacuation and one of the biggest struggles -- getting a doctor in the U.S. on the phone -- had only just begun.
"We were desperately hoping that his condition would stabilize and that we would be able transport him home, but in order to do that we had to have a surgeon here who was able to treat him," said Ferrari's sister, Barbara Ferrari Shannon.
Falling Ill Overseas Brings Extra Burdens
Thanks to his family's clever dealings and a little help from ABC News, Ferrari received what doctors hope will be his final operation this Tuesday in New York.
Through it all, the Ferraris have learned some lessons about wading through a medical emergency nightmare in a foreign country.
"My brother is on Medicare, he is 72 years old and he was in excellent health before he left," said Shannon. "What I think most tourists are unaware of is that Medicare pays nothing if you're out of the country. Our coverage was minimal, but at least we had it."
The family had purchased basic medical coverage from Access America, which was picking up the medical bills while the family was in Italy. At that point, Ferrari already had gone through costly surgeries in his throat to remove dead tissue left from the infection and spent more than a week in an intensive care unit.
But to get him back to the United States for more medical care would require a medical evacuation flight, which Shannon said costs $67,000 and which Access America first tried to decline to cover because he was receiving care in Italy.
"Our argument was that being in a foreign country where you don't speak the language, you can't participate adequately in your health care," said Shannon. "This was a going to be a lengthy recovery in the best of circumstances. It would be many months away from family facing additional surgeries."
The family hired a lawyer and called their local representatives to fight that battle, and eventually Shannon said Access America agreed to cover $50,000 of the tab.
Can I Just Speak to The Doctor?
Meanwhile, Shannon and Ferrari's wife, Loretta Ferrari, had to find a doctor who was ready to treat him in the U.S.
"We had some recommend surgeons and we tried to make some calls, and we were unsuccessful even getting through," said Shannon.
Most often, the family found itself in an endless round of phone menus without getting a human who could help.
"Someone in one case said, 'Well you have to get him in' [for a consultation], and I said, 'Well we can't get him in. He's in Italy."
Family Turned to ABC News for Help
Weeks went by and Ferrari family members tried everything they could think of, including e-mailing a question to the health page of ABCNews.com.
Producers at the ABC News Medical Unit called doctors on the family's behalf and put them in touch with Dr. Thomas H. Gouge, a professor and associate chairman in Department of Surgery at New York University Langone Medical Center in New York City.
Gouge could not take Ferrari as a patient because he took a position with a Veteran's Affairs hospital and can only treat veterans.
But he could use his expertise in esophageal surgery to help.
"I treated him only by holding Mrs. Ferrari's hand over the telephone and by serving as the grease to get things rolling," he said.
Gouge found a thoracic surgeon, Dr. Bernard K. Crawford of NYU, and knew of another specialist who spoke Italian and served as a liaison between the hospital in Genoa and doctors in New York.
By Aug. 31, Ferrari was on his way home to be treated by Crawford.
Surviving Boerhaave's Syndrome
Doctors familiar with esophageal perforation -- in Ferrari's case a condition called Boerhaave's syndrome -- say it's not uncommon for patients to be misdiagnosed.
"It kind of simulates a heart attack," Nostrant said. "It can be associated with severe chest pain."
A battery of tests usually can rule out a heart attack within hours, but that doesn't mean doctors will always think of Boerhaave's syndrome.
"I've had patients transferred to my practice from other areas of the country where the diagnoses of a perforation was delayed by 48 hours," Murthy said.
Murthy's department may get 15 cases of an esophageal perforation for every 16,000 patients it treats a year.
Ferrari made it through misdiagnosis, but Crawford said he had months of surgeries ahead.
"He was in the intensive care unit there [in Italy] and he was sort of stuck," Crawford said. "It seemed they didn't know what to do next once they got rid of his sepsis problem."
Repairing the Damage From Ruptured Esophagus
The first task was to let the chest cavity heal from all the infection. That meant diverting what was left of Ferrari's esophagus outside of his body and away from his stomach through a procedure called a spit fistula.
"If he were to drink a milkshake it would come right out on his neck," said Crawford.
Ferrari had to eat from a feeding tube in his abdomen, and the diverted saliva exited into a bag on the outside of the body.
Crawford said Ferrari needed several surgeries to clear infections and dead tissue in his chest before the final surgery to help him eat again.
On Tuesday, Crawford operated on Ferrari to stretch his stomach up to meet the remaining part of his esophagus.
"His esophagus connects to his stomach right in front of the heart behind the breast bone," said Crawford.
Crawford said no one who looks at Ferrari will be able to tell the difference once he's healed.
"If all goes well, he can eat normally again," he said.