For the first time ever, obstetricians and psychiatrists have issued joint guidelines for the treatment of women with depression who are pregnant and for those thinking about getting pregnant. I was stunned to learn that there were no specific guidelines to help women and their doctors before now.
I talked about these guidelines on Good Morning America and commented on World News as well. To summarize the detailed and comprehensive report: Experts believe that the risk of untreated depression to the health of the mother and baby are considerable and should be balanced against the risk of treatment with medications. They recommend that women with mild or controlled depression should try to wean off their medications before becoming pregnant. Psychotherapy such as talk therapy should always be used for women with depression and that this therapy may be enough for many women.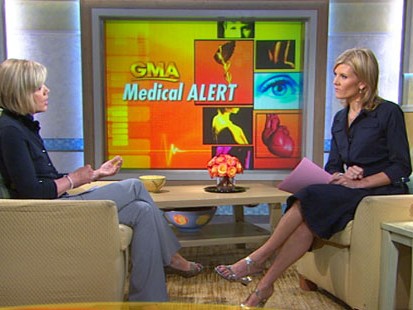 However, they are recommending continuing or even beginning antidepressant medication in pregnant women with severe depression for which no other treatment has been effective. It is this information that gained the most media attention and has many women understandably worried. The report does emphasize that there needs to be a lot more research on the short-term and long-term risk of these medications. Both untreated depression and use of antidepressants have been linked to smaller birth weights and even premature births along with possible problems for the baby after birth.
Antidepressants have been linked to a combination of symptoms in the baby in the immediate postpartum period such as rapid pulse and a drop in blood sugar. They attribute these symptoms either directly to the medication or to the withdrawal of the medication. So any baby born to a mother on these medications needs to be monitored closely for these symptoms at birth. Developmental problems in the baby have also been raised – however the report mentions that both untreated depression and medications may increase the risk.
Women Should Still Be Wary of Antidepressants While Pregnant
As an internist treating women since the 1970's, I have always been cautious about recommending any medication, including the popular SSRIs such as Prozac, during pregnancy. Before SSRIs, women took older antidepressants such as amitriptyline that have more side effects but can be an important option for women.
I believe that many women should wean off their medications before they get pregnant if they can. Psychotherapy, including couples counseling, are helpful treatments that I find are not used often enough. All too often it is easier for doctors to write a prescription rather than refer a patient for some form of talk or cognitive therapy. Then again, insurance has not been as quick to reimburse for this helpful treatment and doctors don't always know who are the therapists who can best treat their patients.
There are many different types of practitioners – from social workers to psychologists and psychiatrists. Only psychiatrists can prescribe medication – and some are more experienced at managing women in pregnancy than others. Cost and access to a good therapist then becomes another barrier to women getting the best care. I think the report should include a guide for doctors to help them refer the right patient to the right therapist. This is not something we are taught in medical school despite the fact that that this form of therapy can be so important and the range of therapy options are so considerable.
I have treated many women who have decided to delay a pregnancy – or not get pregnant at all – because of their fear of their depression returning without medication. They knew all too well that the research studying these medications has been limited. It is always difficult to study a medication objectively when a randomized controlled trial cannot be reasonably done. So the information we have on antidepressants comes from women who have stayed on their medication for one reason or another and likely many of these women had more severe underlying depression that may have affected the health of their baby as well.
Pregnant Women With Depression Not Alone
I believe this report should give women with severe depression some assurance that they are not alone and that many other women in their circumstances are making the same difficult choice to continue medications. Women with severe depression and those who have been suicidal in the past have a much higher chance of relapsing if medications are stopped. Relapse can occur during the pregnancy affecting the health of the mother and the baby – and after the pregnancy during the post partum period. Taking medication for them may be their only choice -- and it is always a difficult one. Medication sometimes can be the only treatment that works.
To summarize, the purpose of this report was to share with doctors all the research on the risks of untreated and treated depression in pregnancy including the known risk to the mother and to the baby. Experts emphasized over and over that the risks of untreated depression are considerable to the baby as well as the mother and that treatment with drugs like SSRI's need to be considered sometimes. Unfortunately there is very little research on the effects of these medications and I do share the concerns of the many women who wrote to me about this. There are some women with severe depression who make the decision with the advice of their doctors to take the medication during pregnancy as they see they have no other choice. It is hard to disagree with their very personal decision.
The experts all agreed that much more research must be done. I know this is little help for women who need to make this difficult decision now.
What has been your experience with medications during pregnancy? What are your thoughts about this report and the new guidelines?
Dr. Marie Savard is an ABC News medical contributor. Her new book, "Ask Dr. Marie: Straight Talk and Reassuring Answers to Your Most Private Questions," will be available in August.