Heather Chatfield will celebrate her fifth wedding anniversary in May, but after three tries with in vitro fertilization., she still can't get pregnant, and now doctors are suggesting she seek donor eggs...
"It's hard for me to even find words to explain how devastating this all has been," said Chatfield, 38, of Northville, Minn.
Chatfield's struggle with infertility has taken a toll on every relationship: well-meaning friends, family and even her marriage.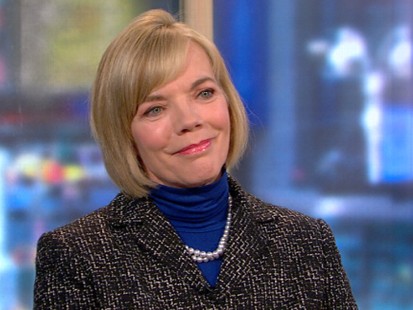 Her best friend has three children, and even though Chatfield works hard to keep her friendship going, she said she can't relate.
"When she started to make a whole new group of 'mommy' friends, it almost broke us," she said. "It's not her fault, and I don't begrudge her the opportunity by any means. It was just unbelievably painful for me to watch."
"Facebook is a minefield," she said. "I'm of course always excited for anyone who makes a pregnancy announcement there, but a little part of me dies inside each time I read one."
Sex with her husband has now become "complicated," according to Chatfield.
"I wish I could differentiate between sex and baby-making in my head, but it's very hard for me to do," she said. "As a result we've gone from scheduled sex to very little sex, not a healthy thing for our marriage at all, and I'm not sure how to fix that."
Chatfield's lonely experience with infertility is not uncommon. An estimated 7.3 million couples -- 1 in 8 -- are unable to conceive or carry a pregnancy to live birth, according to
RESOLVE, the National Infertility Association.
Couples say they feel socially isolated and the pressure to conceive inevitably affects the marriage. One partner can blame the other, sex becomes mechanical and communication breaks down.
Chatfield said she fears life won't ever be normal again. "I think sometimes we both wonder if we'll make it, or if this struggle will break us."